Here are a few excerpts from the interview, read the whole thing here.
On her new fame:
"I've never quite felt like I fitted in. It's as if I was invisible before 'Mad Men.' Now people come up and say: 'God, I love the show, I'm so-and-so,' and I'm like, 'I know, I had dinner with you three years ago.'"
On tight clothes and fake cigarettes:
"I adore the incredibly tight clothing! My own wardobe's changed - I've streamlined a little bit and definitely learnt from Joan's sleekiness and tailoring. As for the herbal cigarettes, for the most part I don't smoke as much as the guys do. I'm usually just strutting around a bit more so I don't actually have to be inhaling it. I'm lucky because I do have scenes where the cigarettes work beautifully to punctuate certain things I'm saying."
On unusual fans:
"I had a girl last year who wrote me a very long letter about how she related to my character the most and how wonderful it was because she was having an affair with her boss at work. It was at that point I said, "It's not my place to give any advice on this one!"
PHOTOS: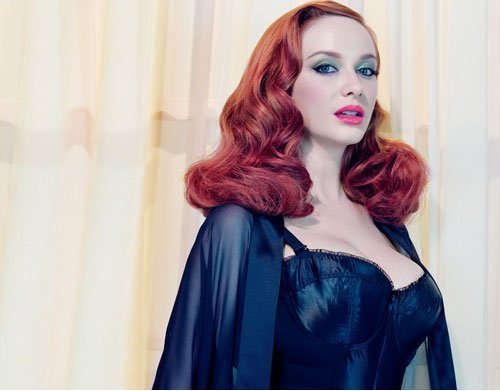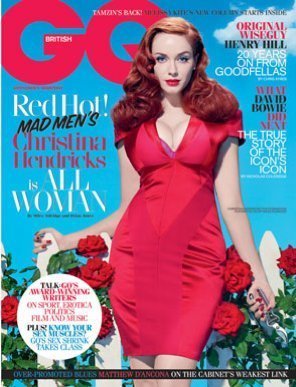 Calling all HuffPost superfans!
Sign up for membership to become a founding member and help shape HuffPost's next chapter