Christina Hendricks covers the November Harper's Bazaar, and in the interview she talks about being a sex symbol for everyone, what husband Geoffrey Arend thinks of her body and how Karen Elson stole her hair color.
On the different types of attention she gets:
"Women hit on me," she chuckles. "My husband thinks it's so odd that so many women hit on me." Gay men too. "They say to me, 'Well, I'm not straight, but if I was...' I think it's so flattering."
On helping change standards of beauty:
During Mad Men's first season, she and Arend were at dinner when a fan approached her and said, "'Excuse me, I just want to tell you that I watch your show, and you make me feel better about myself. I am a curvy woman, and you've made me feel sexy and beautiful.' I got teary eyed."
At five foot eight and a size 4, Christina made a good living modeling. One day, however, her agent asked her to lose 10 pounds. "I remember thinking, You're crazy! I said okay, but I didn't do it. It seems that models have gotten smaller. I was a 4, but now they're a 0 or 2."
PHOTOS: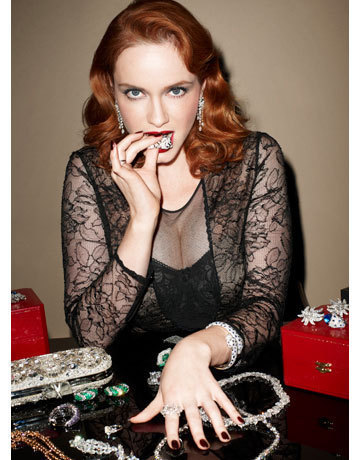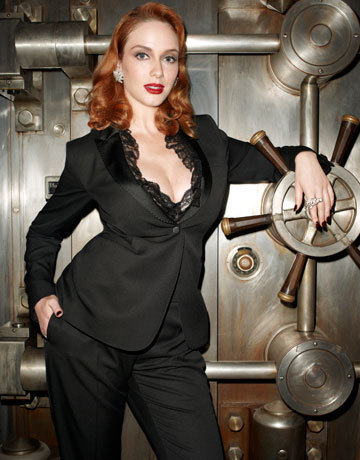 Popular in the Community