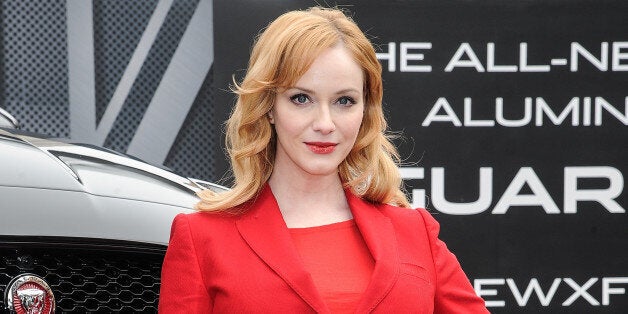 With "Mad Men" soon coming to a close, fans anxiously wonder how Matthew Weiner's period drama will end. Will Don finally fall to his demise, as some believe the opening credits forewarn? Will he become mysterious plane hijacker D.B. Cooper? What about that Megan Draper-as-Sharon Tate story line?
Each speculation is fun to consider, but another stands apart as the most engaging: "Mad Men" making way for "Mad Women." While Weiner has said he isn't preparing a spinoff, Bustle predicts that the "Mad Men" series finale could end with Peggy (Elizabeth Moss) and Joan (Christina Hendricks) leaving Sterling Cooper & Partners to begin their own firm. Considering both woman have risen to positions of power in recent seasons, it seems plausible.
The Huffington Post caught up with Christina Hendricks while she was unveiling Jaguar's latest model, the aluminum 2016 XF sedan, in New York on Tuesday. Fans of "Mad Men" will remember the significant role the car company played in Season 5, when Joan became a partner.
Asked about "Mad Women," Hendricks said, "You're the first I'm hearing it from. It hasn't reached my ears yet."
Still, if a spinoff ever did happen, she's game to join. "That would be amazing," she said. "If they wanted me, I'd be there."
"Mad Men" returns Sunday, April 5, at 10:00 p.m. ET on AMC.
Before You Go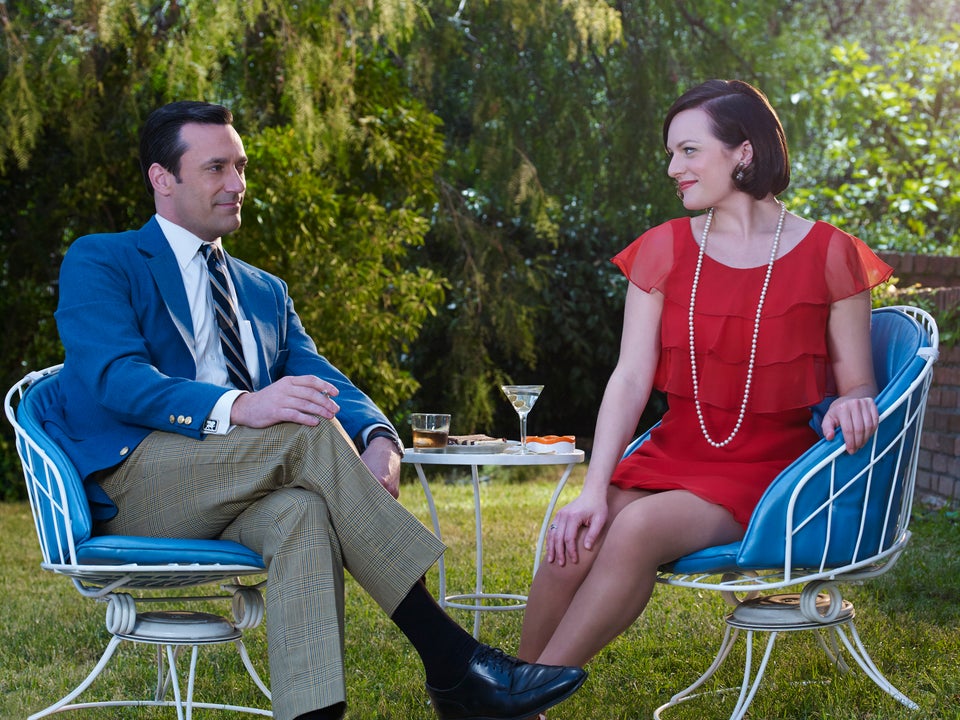 'Mad Men' Season 6 and 7
Popular in the Community