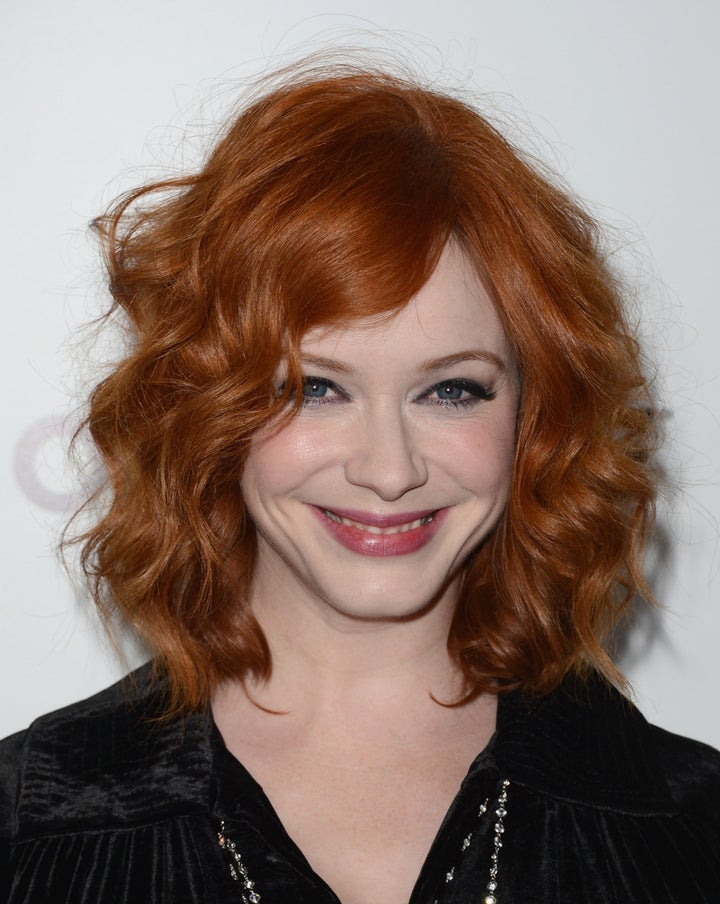 If you, like we, can't wait for the Season 6 premiere of "Mad Men" this Sunday, here's a little treat to hold you over.
Christina Hendricks, that's Joan to you, sat down with Jimmy Kimmel for his new questionnaire series, "3 Ridiculous Questions." The result, as expected, is great off-the-cuff comedy.
"How much would you pay to keep your belly button?" asks Kimmel, to which Hendricks replies: "I don't really need it." When Kimmel insists by saying "you don't need it, but it'd be odd not to have it," the sexy redhead replies: "That's true. I would probably pay no more than $10,000."
"Would you rather marry a tiger or a cup of soup?" asks Kimmel for his second utterly ridiculous question. "A tiger," Hendricks answers with a straight face. "I feel like a tiger would be more useful."
"Who's going to tell the soup?" asks Kimmel. "I'll tell the soup," says Hendricks.
"You play a character on the show named Joan. My mother's name is Joan," asks Kimmel for his third and final question. "What's up with that?"
"I don't know," replies Hendricks, "that's weird."
"Isn't it?" says Kimmel. "I mean, what are the odds."
"I'm not sure. We could probably research it," says Hendricks. "But let's not," says Kimmel. "Let's not," agrees the "Mad Men" star.
REAL LIFE. REAL NEWS. REAL VOICES.
Help us tell more of the stories that matter from voices that too often remain unheard.
BEFORE YOU GO
PHOTO GALLERY
'Mad Men' Season 6 and 7