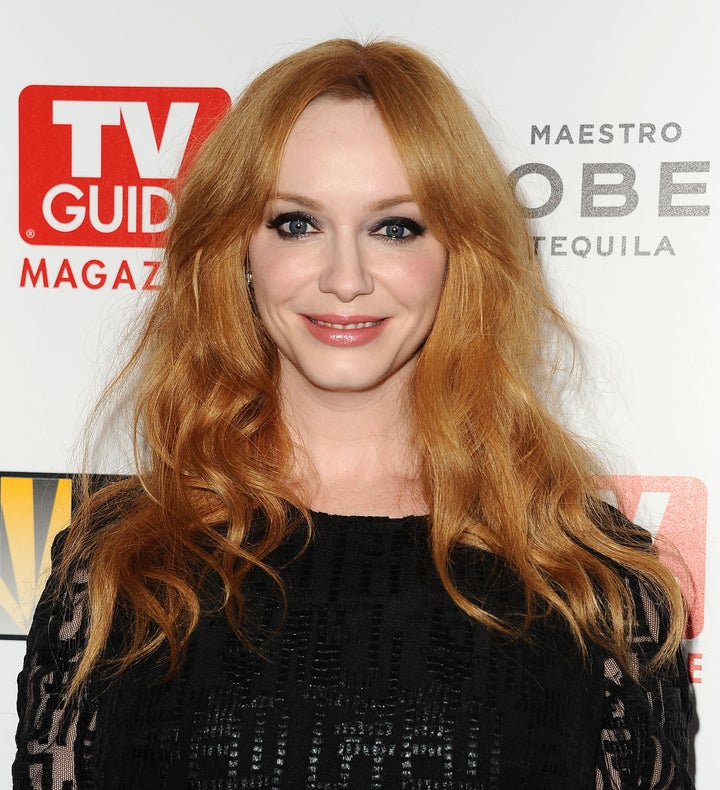 Now, thanks to an interview with Glamour Magazine and its beauty website Lipstick.com for its February "Hair Flip" issue, we have a bit of insight into the inspiration (and the "cool" parenting) that resulted in her very first red dye job, a color she has now maintained over the past twenty years after experimenting with different hues.
"I was 10 years old the first time I colored my hair. I had a very cool mom! I really wanted red hair, so she thought it would be fun to put on a color rinse. When I was young, I was very much into Anne of Green Gables, and Anne had red hair. I also watched Gilligan's Island, and of course I loved Ginger, and even though I Love Lucy was in black-and-white, I knew she was a redhead. There was just something about her … something sparkly!," she said.
Indeed, that sparkle carried over to Hendricks, who also revealed that when it comes to achieving her signature look, she has never relied on stylists."I've been doing my own color for ages. I'm not particularly fussy, and I definitely don't like sitting in a salon for hours," she told the mag.
She's a fiery, red-headed woman after our own hearts. Head to Lipstick.com to see the entire story, or pick up a copy of Glamour, on newsstands now.