"Not pretty Christina Hendricks in Christian Siriano's exploding ruffle dress. (As one stylist said, 'You don't put a big girl in a big dress.')"

The text was placed next to a distorted image that made Hendricks look wider, a technological error later acknowledged by Horyn.
"To say something like that and put it next to a distorted picture discredits you entirely. And it hurt my feelings. I thought that dress was stunning. I stand by that dress to this day. I had just gotten back from my honeymoon, and I felt beautiful in those pictures. I was smiling and beaming, and I felt like a goddess. It's a celebration, and I'm here because the show I work on is being recognized as excellent work. And you're going to tell everyone in the world that I was wearing a shitty dress? Let me go to a party and wear my pretty dress!"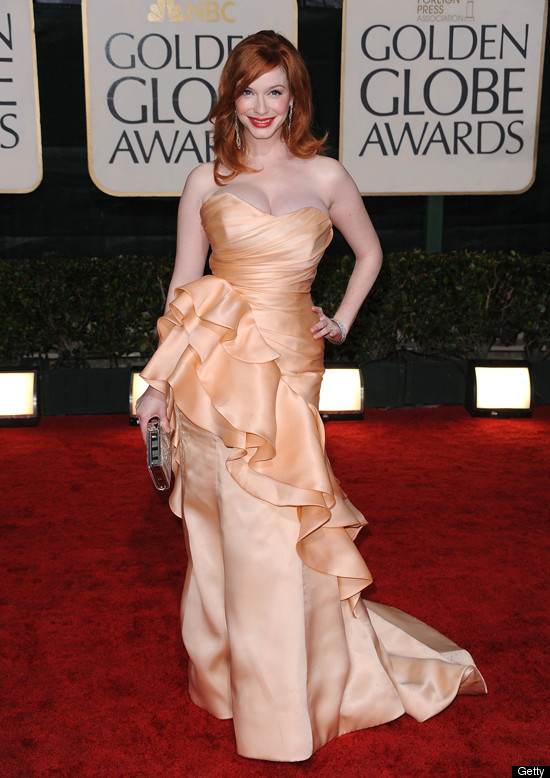 Related