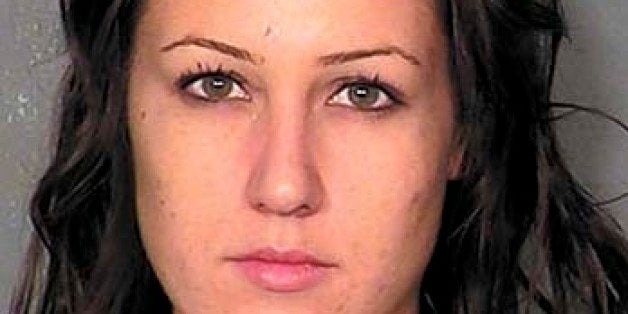 A Las Vegas woman hired to give a man a $300 massage allegedly snatched his $35,000 Rolex and concealed it in her vagina.
Christina Lafave, 25, is accused of stealing a watch belonging to Kenneth Herold on January 15 while giving him a massage at his room in the Wynn Las Vegas Hotel.
The case came to light now because Lafave's attorney, Chris Rasmussen, believes the watch was found via an illegal search-and-seizure and should not be admitted in court.
Herold, 66, told police he met the suspect at a hotel bar. A short time later, she volunteered that she did "private massages" for $300 a pop, according to the arrest report.
Herold paid her and they both went to his room for the massage. At one point, Lafave allegedly suggested Herold remove his watch so that she could massage his arms.
Although Herold tried to keep the Rolex in sight, he told detectives that he noticed it was missing about five to seven minutes later.
Herold then questioned Lafave, who denied taking the watch. The alleged victim then called hotel security, who quickly came to the room.
Lafave became combative with the security staff and tried to push her way out of the room. She was placed in handcuffs and taken to the Wynn security office.
When Las Vegas police arrived, they informed Lafave of her rights and she waived her right to speak to an attorney before questioning.
The suspect then denied taking Herold's watch. She told detectives that he became upset because she would not perform oral sex without a condom.
Herold's room was thoroughly searched, but the watch could not be found. According to the arrest report, Lafave eventually admitted she hid the watch in her vagina.
Officials got a search warrant and took Lafave to a local hospital. An x-ray revealed that the watch was indeed in her vagina. Medical staff removed the Rolex while an officer witnessed the exam.
READ THE ARREST REPORT:
Lafave complained of pains in the area where she had placed the watch, according to the arrest report.
Lafave was charged with grand larceny and possession of stolen property and was released on $40,000 bail. She is due back in court May 15. If convicted, she faces up to 20 years in jail.
"We intend to file a motion to suppress the medical intrusion," Rasmussen told the Las Vegas Review-Journal. "The search is an unreasonable search when medical providers have to use equipment to conduct an invasive procedure to remove what police believe is evidence."
Rasmussen said Herold and Lafave's rendezvous was consensual and that the watch was a gift that he later tried to take back.
Like Us On Facebook |

Follow Us On Twitter |

Contact The Author
Related
Before You Go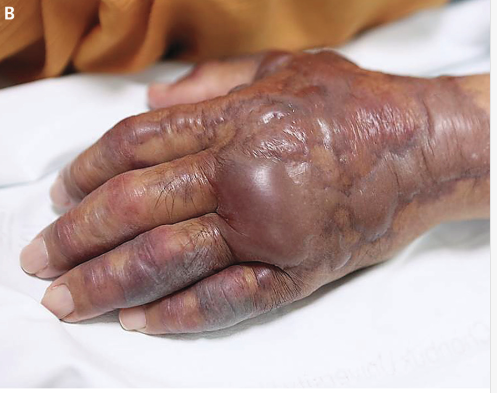 Wild X-Rays And Medical Photos
Popular in the Community