By all accounts, Christina Santhouse has an aspirational life.
At 28, she is married, owns her own home, attained a master's degree and works a fulfilling job as a speech pathologist. 
You would never suspect that on Feb. 13, 1996, she had half of her brain removed as a child. And 20 years after her surgery, she is thriving.
When Santhouse was 7 years old, she was diagnosed with Rasmussen's encephalitis, an inflammation of one hemispheres of the brain. The condition is life threatening and causes frequent seizures.
By the time Santhouse was 8 years old, she was sometimes having up to 150 seizures a day, according to ABC News. In lieu of chemotherapy or steroid treatments, Santhouse had a 14-hour hemispherectomy, a procedure in which the right side of the brain was surgically removed.
She lost most of her motor skills on the left side of her body, but it didn't deter her from fulfilling her dreams.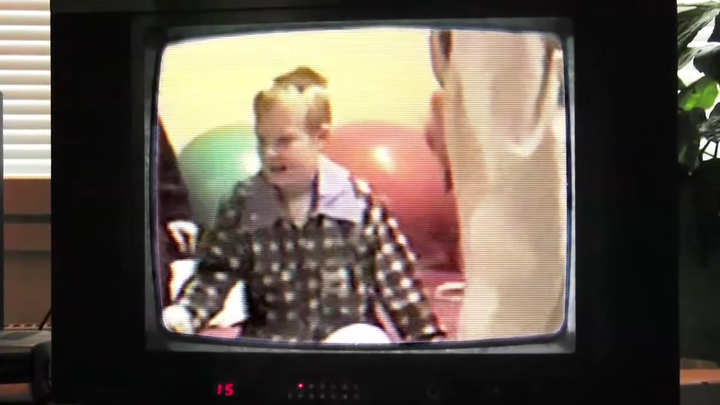 She decided in high school that she wanted to have career in which she helped people, and decided she wanted to become a speech pathologist.
Upon graduation, she quickly got a job at Bucks County Intermediate Unit, which provides services for public schools in Philadelphia, and saved enough money to buy a house.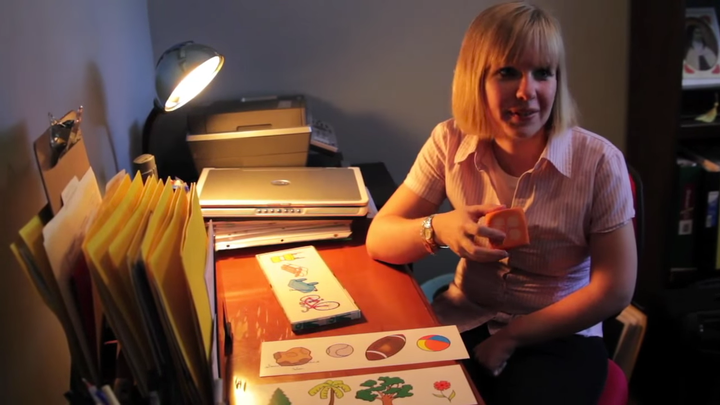 During this time, she also joined a church group and met her husband, Vince Paravecchia, who didn't even notice she had a disability at first.
"One night, she mentioned 'my condition,' and I said, 'What are you talking about?'" Paravecchia told The Philadelphia Inquirer. "She's just so sweet, a great heart, she's infectiously lovable."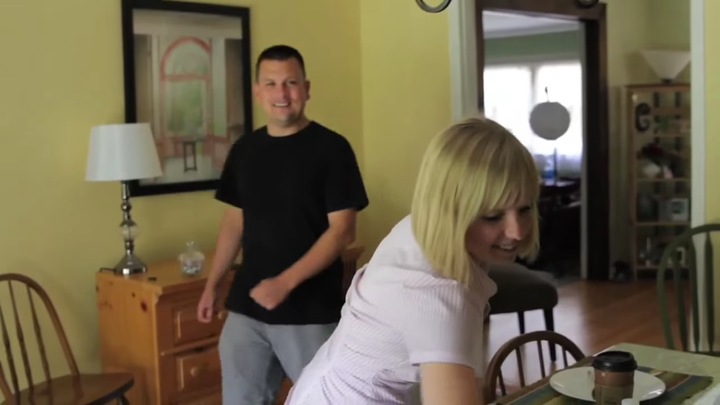 Beyond her kind spirit, loved ones say her drive is also what's gotten her to where she is today.
Before her stepfather noticed her ankle twitching in the summer of 1995 -- an observation that led to the discovery of her illness -- Santhouse was an active kid who was obsessed with soccer.
After the surgery, she was in extreme pain. She told Scientific American Psychology that migraines persisted for months after the surgery. Because she lost most of her motor skills on the left ride of her body, she was forced to quit sports and her inability to play with her friends caused many of them to drift away. Doctors even told her she would never drive a car.
But instead of getting bogged down, Santhouse plowed full speed ahead.
"I think, for me, once getting out of surgery when the doctors told me that I couldn't [drive], it just gave me even more motivation to try," Santhouse told 60 Minutes.
In fact, by 17, Santhouse had gotten her driver's license. She stayed up all night finishing her homework and became an honor's student. She even found an activity that allowed her to fulfill her need to engage in team sports -- bowling -- and senior year, she became captain of her team, leading them to competitions in England and Australia, according to the essay she published online.
"You're stronger than you know," Santhouse said looking back on her experiences in the above video. "You're going to have difficult times, but you need to find the strength within yourself. And when you can't find that strength, look to others around you because they will boost you up when you need some guidance and strength."
PHOTO GALLERY
Moms Open Up About Raising Kids With Special Needs
Calling all HuffPost superfans!
Sign up for membership to become a founding member and help shape HuffPost's next chapter