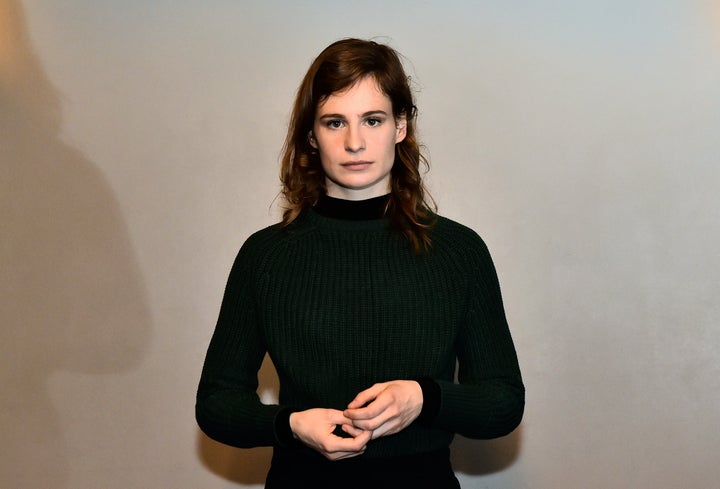 "I'm just drawn to hands," she told me as she gazed down at the rings adorning her fingers. "Obsessed" even, she added. She loves how such a "weird tool" can be utilized, either seamlessly accompanying a conversation or acting as inelegant, awkward "claws."
Hailing from France and standing no taller than 5-foot-nothing, her name is Héloïse Letissier. She's a 28-year-old pop singer who has been performing in France under the name Christine and the Queens since 2011. Last year, she broke into the U.S. market with her EP "Saint Claude" and most recently with her eponymous debut album in October.
Letissier's obsessions don't stop with hands, though. As someone who for years struggled to fit into traditional binaries of male and female, gay and straight, Letissier has become fixated on subverting gender, identity and sexuality. She struggled to make sense of her own kaleidoscopic self until she found a solution in "Christine," an alter ego she created whose sole mission is to give any and all of your expectations the bird.
"I can play the game. I can play with gender. I can play with my identity. I can own everything."
"I constantly felt like I had to fit the standards that I couldn't or wouldn't want to fit," she said. "And I didn't recognize myself in the magazines and I didn't recognize myself ... on the TV and I didn't, I couldn't relate with other people in high school because ... I always felt like something was not clicking. Or like I was not what they expected me to be."
Even though she said her childhood was "happy and simple," her prolonged sense of feeling misunderstood became a rocky depression that hit when she was 22 years old. Looking for inspiration and a way out, she went to London and stumbled into the now-closed drag club Madame JoJo's. She met a group of drag queens who took her under their wing, exposing her to queer culture and the nuances of one's identity. They encouraged her to use music to explore herself.
"As a young girl, I actually felt really liberated by [the drag queens]," Letissier told HuffPost's Alex Miranda in an interview earlier this month. "And I think for the first time I was like, 'Oh, so actually this is all a game. I can play the game. I can play with gender. I can play with my identity. I can own everything and decide not to choose and not to tick any boxes.'"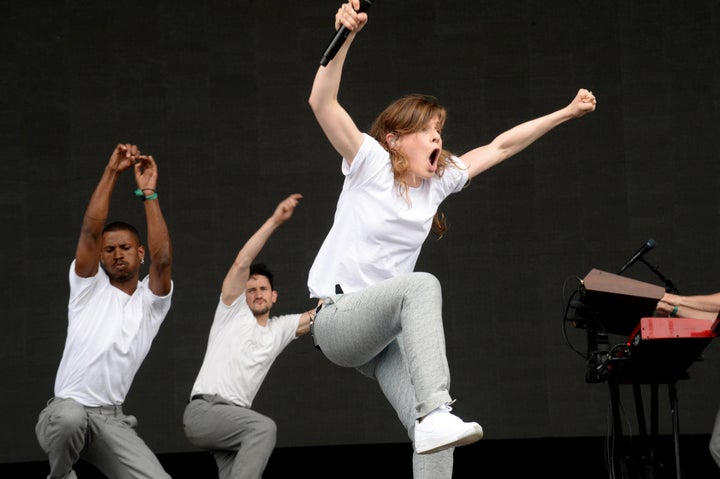 Thus, Christine and the Queens was born the moment Letissier, who uses the "she" pronoun, decided "to own everything that I was ashamed of before," she told Miranda. She now stands proud as an outspoken feminist, pansexual, queer woman. Or man, depending on the day, because, to her, gender is merely a learned, malleable construct.
"The character I've created, Christine, is mainly the first attempt for me to escape all the secret injunctions we have as girls all the time," she told Miranda. "Like be pretty but be polite. Don't take too much space. All those things that didn't mean anything to me. I just decided to turn them around with my character. So I'm going to take some space, I'm going to be rough. I'm going to not be polite."
Per the Queens' suggestion, she started writing and producing freak pop to disentangle and liberate her mind. Her album weaves in and out of English, French, pop, house, electronic and subtle bass, leaving us with an infectious, dance-inspiring blend. She also dabbles in covers, unexpectedly (and thankfully) including Techtronic's "Pump Up The Jam" in her repertoire.
Two of Letissier's most popular songs on the album, "Tilted" and "iT" -- the latter of which repeats the words "I'm a man now" -- are about living between boundaries. Her lyrics insist that regardless of being female-bodied, she can assume the role of a man as she pleases.
"If I want to say I'm a man for three minutes, then be it, I'm a man for three minutes," she told Miranda, later adding, "It has to do, again, with this will I had and I still have to take a man's place like, 'OK, I'm in charge now.' I'm a boss because as a girl it's impossible for me to be who I want to be yet in this society. So [it] is this tragic desire for me to take this space I can't have yet."
Now when Christine assumes a stage as the Queen among a court of tall, androgynous, male dancers, she sports some combination of slacks, oxford shoes, sneakers, suits, blazers and T-shirts. No boob-flaunting. No butt-bouncing. Just her with her tiny frame, exposed ankles (non-negotiable for her), flowy hair and enviable dance moves that hint Michael Jackson might be moonwalking through her very veins. In rejecting the over-sexualized agenda often assumed of female artists, Letissier is redefining sex appeal, insisting that her existence and talent alone are deserving of attention. And they are. Even Madonna is noticing.
As a testament to what freedom from society's heteronormative chains looks like, Letissier is encouraging us -- regardless of whether we're in the LGBTQ community -- to question ourselves. But she's also expressing the person she needed most as a little girl who lacked a "diversity of people." By being vocal and inviting us to play along, it's like she's shielding us from the pain she endured in feeling misunderstood.
"Everyone can have a 'Christine moment' as well," she told Miranda. "This is what I like about it. It can be contagious … It's all about being daring and just letting go, and this is something that doesn't happen to me when I'm offstage. I just shrink back into my little self."
As the child of two social workers, I was curious how Letissier weaves in and out of these two identities: a shy but bold Letissier offstage who has a tendency to blush, and an intoxicating, wild Christine onstage springing across the floor as a transcendent artist.
"If I want to say I'm a man for three minutes then be it, I'm a man for three minutes."
She assured me that she's not navigating multiple personalities. Rather she's giving a name to a side of her – the "best part of me," she said -- that, for so long, felt choked.
It's not just through her music and persona as Christine that Letissier is attempting to help us expand. She's more direct than that. At Governors Ball a few weeks ago, she held up three flowers she found onstage high in the sky: two blossoms she named Beyoncé and Rihanna and a wilted one that she said was herself.
"I'm here, and I get to be part of the same bouquet," she shouted out. She went on to explain that life is like a bouquet, full of different kinds of valuable, beautiful flowers. These small reminders in her shows are typical.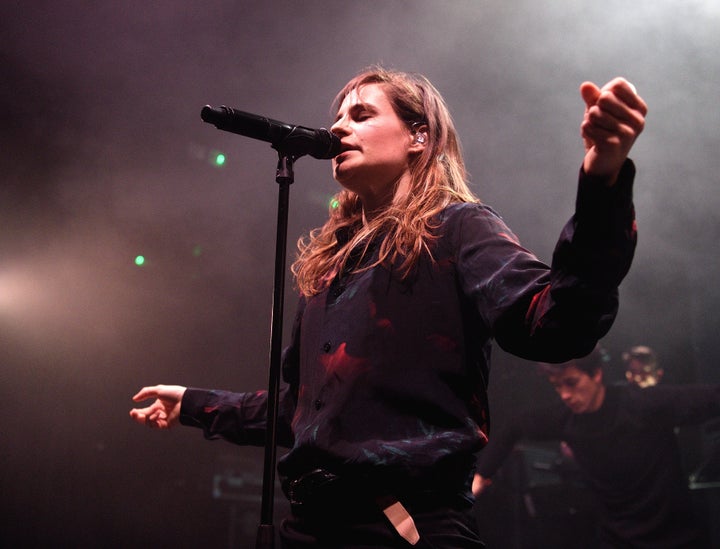 But she cautioned against just having conversations about needing to make room for more complex identities. Instead, "we have to act," she told Miranda. "So humbly what I can do is just point things [out]," she said. "As an artist, you can just be a testimony so you have to make things be seen."
As Christine and the Queens expands internationally -- her debut album was released in the UK this past February and recently shot to No. 1 on iTunes -- I wonder if her presence as this free energy would have been as well-received even five years ago. Tegan and Sara, Peaches and Melissa Etheridge are just some of the few mainstream-ish women operating in a similar way, who've been at this for a while. Even as society becomes more accepting of the LGBTQ community, the music industry is still lacking more openly queer musicians.
So it'll be interesting to see how Letissier's career unfolds. Her music alone could propel her success. But as an artist working to transform society, the extent of her fame could be a mirror of what the world is ready for. Lucky for us, she's "plotting" her next album as she continues to follow the likes of David Bowie, Prince, Lady Gaga and Freddie Mercury in reminding us how colorful this world can, and should, be.
At the end of our chat, I asked Letissier what life would be like had she not found Christine. "I have no idea," she said. "I don't want to sound overly [dramatic] but probably not good. I mean, she arrived as a solution."
As we shook hands, I remembered her fascination and wondered how she perceived my grip. Usually my fingernails are painted to hide their mannishness. But if I were to choose a day to go au naturel, I'm glad it was the day I met Letissier. Because I am who I am, mannish hands and all, and she is who she is -- a person motivated by giving us a divine, musical experience and, perhaps, a transformative moment.
Watch Letissier's interview with Alex Miranda below.
Support HuffPost
The Stakes Have Never Been Higher
Before You Go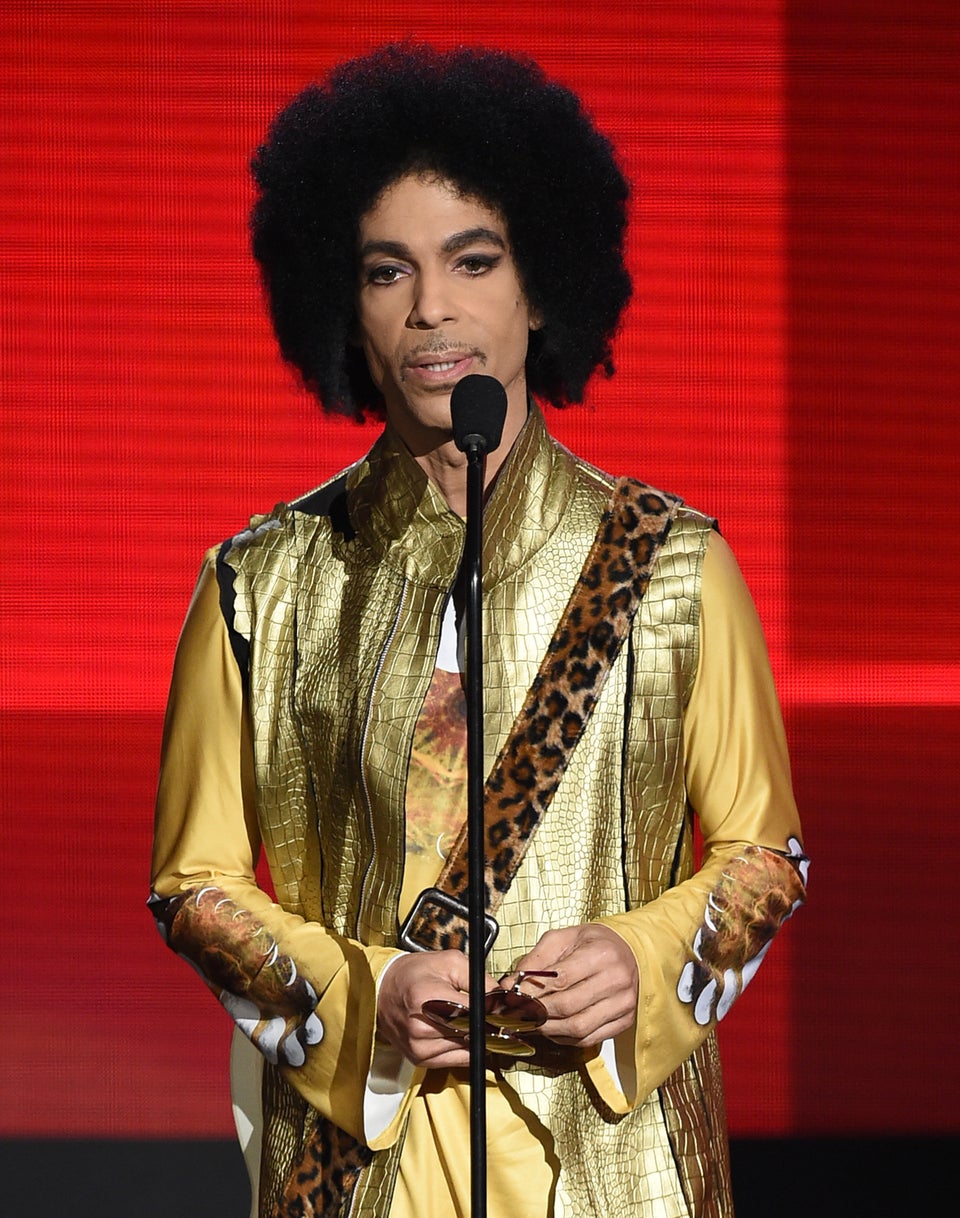 Musicians We've Lost In 2016
Popular in the Community