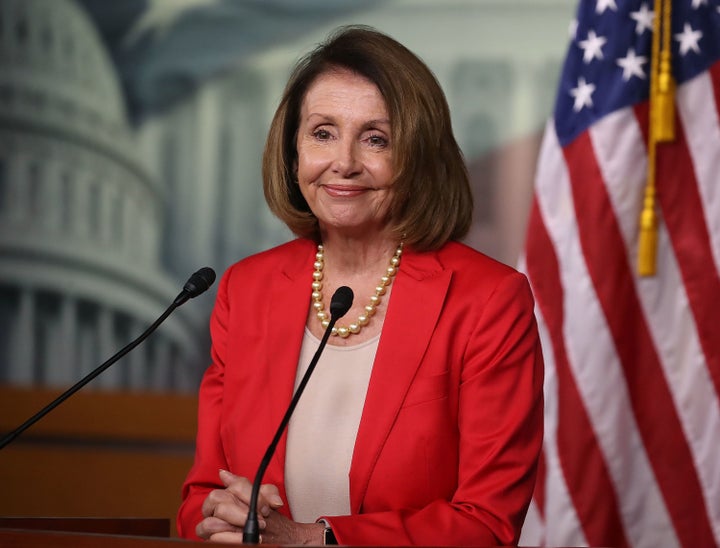 Speaking at the Texas Tribune Festival in Austin on Saturday, Pelosi said Kavanaugh is unfit to be on the Supreme Court.
"I couldn't help but think that if a woman had ever performed that way, they would say 'hysterical,'" Pelosi said about Thursday's emotional testimony before the Senate Judiciary Committee.
During the hearing, Blasey recounted the night she says Kavanaugh pinned her on a bed, covered her mouth with his hand, and attempted to forcibly remove her clothing at a gathering in high school. In his own testimony, Kavanaugh forcefully declared his innocence, at times yelling, crying and interrupting senators.
The judge called the allegations a "gross character assassination" conceived by Democratic lawmakers and fueled by "revenge on behalf of" Bill and Hillary Clinton.
"I think that he disqualifies himself with those statements and the manner in which he went after the Clintons and the Democrats," Pelosi told interviewer Alex Wagner. She added that "if he is not telling the truth to Congress or to the FBI, then he's not fit not only to be on the Supreme Court, but to be on the court he's on right now."
"It's not time, shall we say, for a hysterical, biased person to go to the court and expect us to say, 'Isn't that wonderful,'" Pelosi said.
Popular in the Community