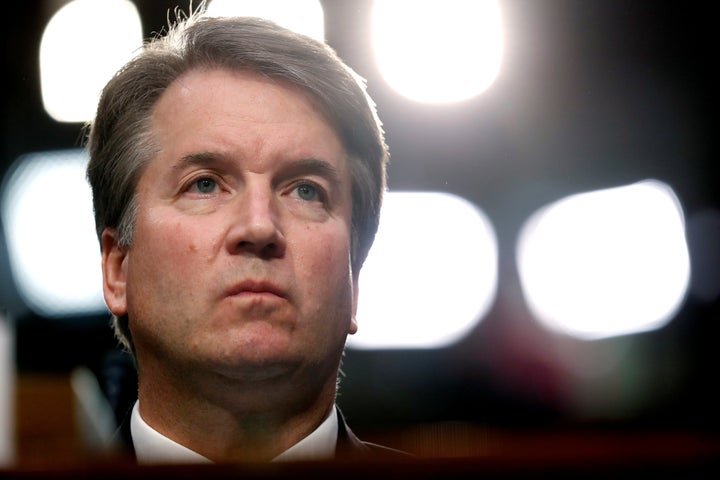 Christine Blasey Ford's attorneys say she "accepts" the Senate Judiciary Committee's invitation to "provide first-hand knowledge" next week about a high school party where she says she was sexually assaulted by Supreme Court nominee Brett Kavanaugh, according to an email obtained by Politico on Saturday.
The letter became public minutes after a 2:30 p.m. Eastern Time deadline for Blasey's final decision, set by committee chairman Sen. Chuck Grassley (R-Iowa). Attorneys for Blasey have been sparring with committee Republicans over conditions for her testimony all week, accusing Grassley and his colleagues of bullying their client by setting "arbitrary" deadlines.
The attorneys' letter does not make clear whether Blasey plans to testify about Kavanaugh in an open hearing or would prefer to provide information in some other way.
"Dr. Ford accepts the Committee's request to provide her first-hand knowledge of Brett Kavanaugh's sexual misconduct next week," reads the letter by attorneys Debra Katz and Lisa Banks.
It continues: "Although many aspects of the proposal you provided via email, on September 21, 2018, at 2:33 p.m., are fundamentally inconsistent with the Committee's promise of a fair, impartial investigation into her allegations, and we are disappointed with the leaks and the bullying that have tainted the process, we are hopeful that we can reach agreement on details."
A White House official told CNN that Kavanaugh's team does not consider Blasey's attorneys' response to be a "yes," however, pointing to the request for further talks.
Grassley initially asked Blasey to appear before the committee on Monday, Sept. 24. Katz told the committee that plan was "not possible," citing the death threats her client has received. (Blasey and her family had to move after her name became public.)
Democrats have maintained that the accusation should be investigated by the FBI. Earlier reporting had suggested they were largely sitting out these negotiations.
Blasey described the harrowing incident in a bombshell interview with The Washington Post last weekend. Kavanaugh, she said, pinned her down to a bed while he groped her and attempted to remove her clothing. When she tried to scream, Blasey said, Kavanaugh covered her mouth with his hand.
"I thought he might inadvertently kill me," she told the Post. The Supreme Court nominee has categorically denied the accusation.
Blasey said she escaped Kavanaugh when his friend Mark Judge jumped on top of them. Both boys attended the all-male Georgetown Preparatory School, while Blasey attended the nearby all-female Holton-Arms School.
Although Kavanaugh has agreed to defend himself against the disturbing accusation, Judge has declined, stating that he has no memory of the incident Blasey described.
Democrats on the Senate Judiciary Committee have criticized the GOP plan to hear testimony from only Blasey and Kavanaugh, saying that Judge should be compelled to testify as well.
Popular in the Community