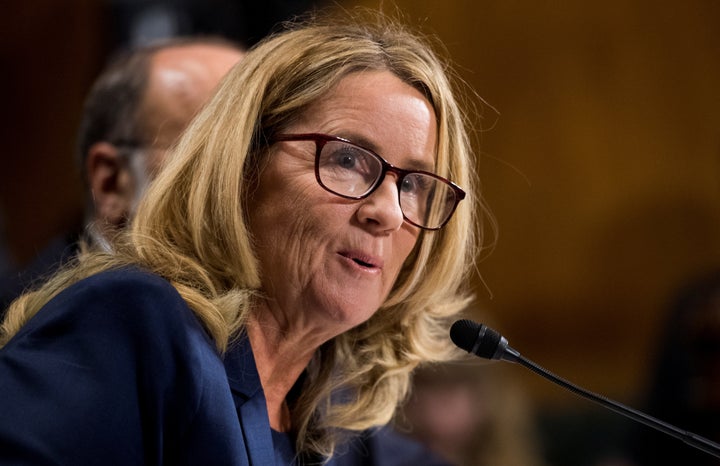 Senator Dianne Feinstein used her opening remarks at Thursday's hearing into sexual assault accusations against Brett Kavanaugh to remind the committee of the accuser's pedigree.
The senator explained how Christine Blasey Ford, the woman who accused the Supreme Court nominee of sexual assault in high school, has four degrees ― including a doctorate from the University of Southern California ― and has published more than 65 peer-reviewed articles. Feinstein concluded by saying Blasey is also a wife and a mother of two sons.
The subtext of the senator's flattering remarks was clear: Blasey's degrees and, by extension, her socioeconomic background, should make her a credible accuser.
But in reality, many sexual assault survivors are nothing like Blasey. And because many of them are minorities from low-income backgrounds, their accusations are not taken seriously.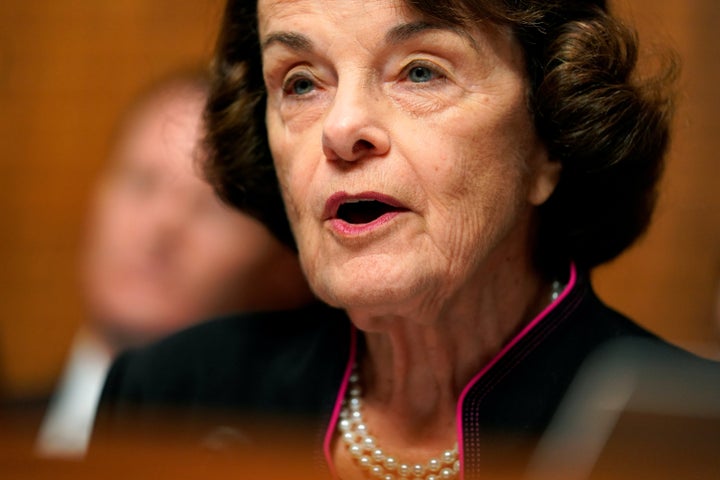 Regardless of her privileged background, there's no doubt that Blasey has gone through one of the hardest days of her life. She was interrogated on national television about her most painful memories, without being given the due process of a full investigation.
But the fact that she appeared at a hearing in the first place, that her allegations were taken seriously enough to potentially derail Kavanaugh's nomination, has a lot to do with her being the "right" kind of accuser.
Blasey is an upper-middle class woman with a prestigious job and a sparkling education. She is an extremely articulate psychologist who, throughout the hearing, proved she understands the science of trauma better than most people in the room.
She also looks and acts the part of someone whom Republican members of the committee ― 11 male senators ― would deem "credible." She has been married to her husband for 16 years and grew up in an affluent Washington, D.C., suburb. She is a white, blonde woman dressed in a blue blazer. In her testimony, she was apologetic, deferential and polite, even telling the committee she is "used to being collegial."
But many sexual assault survivors are not from a privileged sphere.
Though experts note that sexual violence data is incomplete because so many victims don't report, a recent study found that 44 percent of sexual assault reports are made by people with incomes of less than $25,000 a year ― even though this demographic makes up only 22 percent of all households.
Offenders are known to prey on marginalized victims because they have fewer resources and are more likely to be dismissed by lawyers and police. One-third of Native American women have been sexually assaulted, compared to the national statistic of 1 in 6 women, and a recent poll by National Public Radio found that Native American victims are afraid to report the incidents because they fear discrimination.
Sex workers experience one of the highest levels of sexual assault ― between 45 to 75 percent are victims of physical or sexual violence, according to one study ― but the crimes are often dismissed by authorities as a job hazard. The rate is even higher for transgender sex workers.
The most vulnerable victims, those who are most in need of protection, are the least likely to be believed. Lisalyn Jacobs, a steering committee member for the National Task Force to End Sexual and Domestic Violence, says low-income victims might not report their assaults because they don't trust the legal system to take them seriously. "[They think], 'I present as this poor person. Who is going to find me credible and worthwhile?'" Jacobs says. "I think that is definitely a reality that low-income women struggle with."
Linda Williams, co-director of the Justice and Gender Based Violence Research Initiative at the Wellesley Centers for Women, says that lawyers can be more hesitant to take on the cases of marginalized victims. She says prosecutors might think, "I can only take cases forward that I think are going to be winnable. And the jury is going to be less likely to believe a woman who is poor and homeless and not well-spoken, or who maybe won't show up for the trial."
While powerful accusers such as Ashley Judd and Gretchen Carlson have helped take down their high-profile abusers, the multiple black women and girls who have accused R. Kelly of statutory rape and abuse over the past few decades have not managed to derail his career to the same extent.
Critics of Me Too have pointed out how the movement has amplified the experiences of rich white women, while forgetting about the domestic workers, restaurant workers and farmworkers who are often low-income people of color.
And Anita Hill, the black woman who accused then-Supreme Court nominee Clarence Thomas of sexual harassment, was vilified and isolated to a greater degree than Blasey was because of her race. "Anita Hill was deemed less credible as a woman of color," says Jacobs. "She was a lawyer and is now an academic."
There is no doubt that today is historic. It's momentous and heartbreaking to watch any woman talk about her trauma in front of a national audience. But it's worth remembering that Blasey is not the average sexual assault accuser ― and that if it weren't for her privileged background, she might not have been given a seat in today's hearing.
"If someone came forward who was a housekeeper in a hotel where an individual had stayed and they were a person of color or an immigrant, would it have even gotten this far?" said Williams. "I think likely not."
Popular in the Community