Though she boasts two of her own, Christine Ebersole admits she's not attended the Tony Awards in nearly a decade. "Don't you have to be invited or something?" the two-time "Best Actress" winner shockingly quipped when asked about her lengthy absence from Broadway's biggest night. "I don't get invited."
Though the Tony-winner for both 42nd Street and Grey Gardens not being on the guest-list is shocking enough, Ebersole's explanation for the snub proves an even greater head-scratcher. "It's because I'm not a 'celebrity,'" the actress stated flatly. "That's just a fact."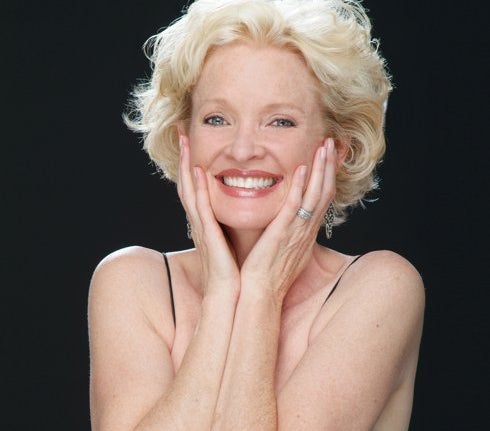 It's a seemingly unbelievable assertion from an entertainer whose career spans four decades. In addition to sweeping the theatre community's top honors in 2006 with her dual roles of reclusive Kennedy cousins Edith Ewing Bouvier Beale ("Big Edie") and Edith Bouvier Beale ("Little Edie") in Grey Gardens, Ebersole has countless film and television credits.
Her big screen appearances include Oscar-winning films such as Tootsie, Amadeus and, most recently, The Wolf of Wall Street. Her television career kicked into high gear as a 1980 regular on Saturday Night Live and includes a Daytime Emmy nomination for One Life to Live. She's had guest spots in everything from past TV favorites like Ally McBeal and Murphy Brown to more modern fare like Will & Grace and American Horror Story: Coven.
The actress contends "there's a difference," however, between her considerable accomplishments and "celebrity."
"Meryl Streep or Jennifer Lopez or Kristin Chenoweth…They're 'celebrities,'" Ebersole told Party Foul Radio with Pollo & Pearl. "I'm not in that world. I would say gratefully not in that world -- gratefully. I think that's quite a burden."
"I certainly don't deny my ability or my talent," she tried to explain, "But there's a difference between that and 'celebrity.' It's just a different realm. That doesn't mean people who are celebrities aren't amazingly talented, but it's a different artform."
While she might not be a "celebrity," Ebersole's "God-given" talent has staying power. In addition to two Tony Awards, her Broadway career extends back to 1979, when she first graced the stage in a revival of Oklahoma! She followed with roles in Camelot, Blithe Spirit, Steele Magnolias and Dinner at Eight (for which she received her second Tony nomination in 2002, the year after winning for 42nd Street).
Perhaps the closest Ebersole has come to the realm of "celebrity" was 2006 -– the height of the Grey Gardens craze. After winning every award possible off-Broadway, the show moved to New York amid massive buzz. Ebersole says it was also the one-and-only time she was ever invited to present a Tony award.
"I call that the 'Year of the Prize Pig.' I was the blue ribbon pig at the 4H Club," she joked. "I won everything! I got every prize!"
Not only did Grey Gardens earn her a Tony. It's the role Ebersole most credits for endearing her to the LGBTQ community. The show's themes of isolation and other-ness struck a cord with queer audiences, she said.
"It's an internal measurement, an internal perception, that things you want to be a part of, groups you want to be a part of, friends you want to be a part of – you want to be a part of some group," she said, "And you're not accepted in that group… and you know that you won't be accepted in that group."
"When I did Gray Gardens, it really spoke to that," Ebersole shared. "Edie Beale is the marginalized, and I think there was an identification with that [among LGBTQ fans]."
Ebersole's body of work has definitively struck a cord with one LGBTQ viewer: Seth Rudetsky. She performs with the thrice-Emmy-nominated comic and out afternoon radio host of SiriusXM's On Broadway and Seth Speaks in a one-night-only event January 7, 2017, in San Francisco.
Now in its third season, the traveling Broadway at the Nourse program pairs top names in the theatre industry with Rudetsky on piano to raise money for the San Francisco AIDS Foundation, Project Open Hand and the SF Gay Men's Chorus. The acclaimed comedian uses his encyclopedic knowledge of all-things Broadway to coax personal stories and more from guests in-between performances of their most iconic songs.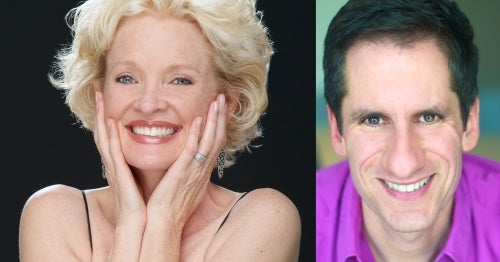 "It's fun and entertaining!" she enthused, encouraging fans to attend. "That's what Seth Rudetsky's all about – entertainment. I'm part of that posse of entertainment!"
Meanwhile, Ebersole returns to Broadway in the highly-anticipated War Paint later this spring. Opposite legendary Patti LuPone, herself a two-time Tony Award winner, they play women who revolutionized the cosmetics industry in the '30s and '40s.
"They created this empire which surpassed many expectations, even if they had been men," said Ebersole of the show's premise.
Inspired by the Lindy Woodhead biography War Paint and the documentary The Powder & The Glory, LuPone portrays Helena Rubinstein while Ebersole is her rival Elizabeth Arden. Brought to stage by the team behind Grey Gardens, the production seemingly begs queer audience adulation with ample, bitchy zingers, a gay supporting character (Rubinstein's manager) and dueling diva vocals The New York Times suggests were custom-made for its leads. Ebersole says all will relate to the production's universal message of overcoming obstacles.
"These women changed the perception of how makeup was seen in the world," she says, "They changed all of that and were pioneers for those who came after, in what would ultimately become a multi-billion dollar industry."
With War Paint opening on Broadway in April, smart money says the drought in Ebersole's Tony attendance ends soon. Celebrity or not, true talent can't be denied.
LISTEN: Christine Ebersole's Party Foul Radio with Pollo & Pearl interview. Also featured: Reality TV star Glenn Douglas Packard (Brooke Knows Best) talks his new gay slasher film Pitchfork.
Calling all HuffPost superfans!
Sign up for membership to become a founding member and help shape HuffPost's next chapter