Artist Christine H McConnell has managed to revive 200 years of family history, paying tribute to the women who came before her with just a touch of photoshop magic. And it all started with a red dress.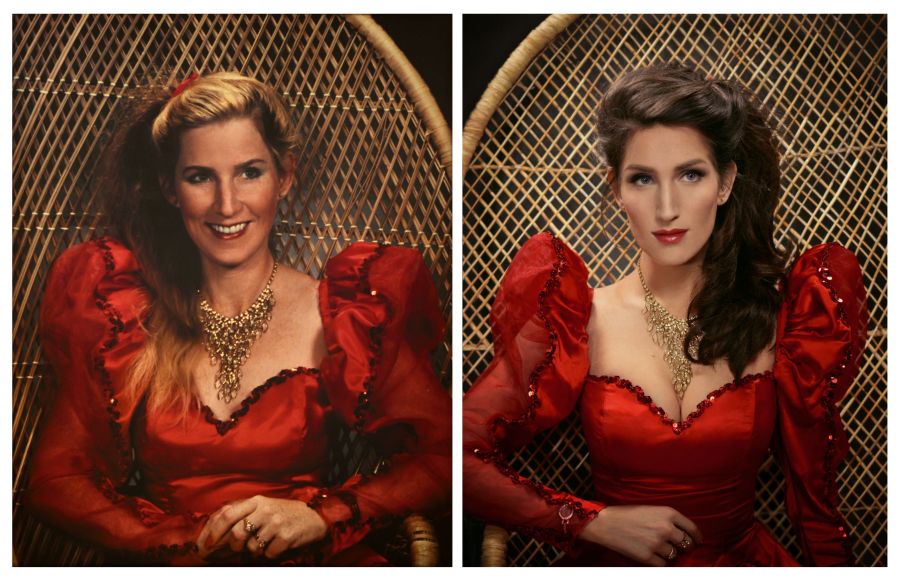 Left: McConnell's mother, Kathryn (born 1957). Right: McConnell, wearing the same red dress two and a half decades later.
The story goes: McConnell's mother, Kathryn, waited 25 years to gift her daughter the red dress pictured above. McConnell's father had purchased the piece of clothing as a small gesture following the death of Kathryn's own mother. Kathryn was photographed wearing the "extravagant" outfit when she was just 32 years old. When McConnell finally inherited the bit of family memorabilia, an idea was born. Why not recreate the photo she had loved since childhood by slipping into the garment and posing just like her mother?
Recreate it she did, and the homage didn't end there. The artist decided to go back in time a few more generations, all the way back to her great-great-great-grandmother, Martha, born in 1821. Like she did for her mother, McConnell dons clothing and hairstyles similar to her relatives up to five generations ago, mimicking the postures and expressions they flashed before the camera centuries before her.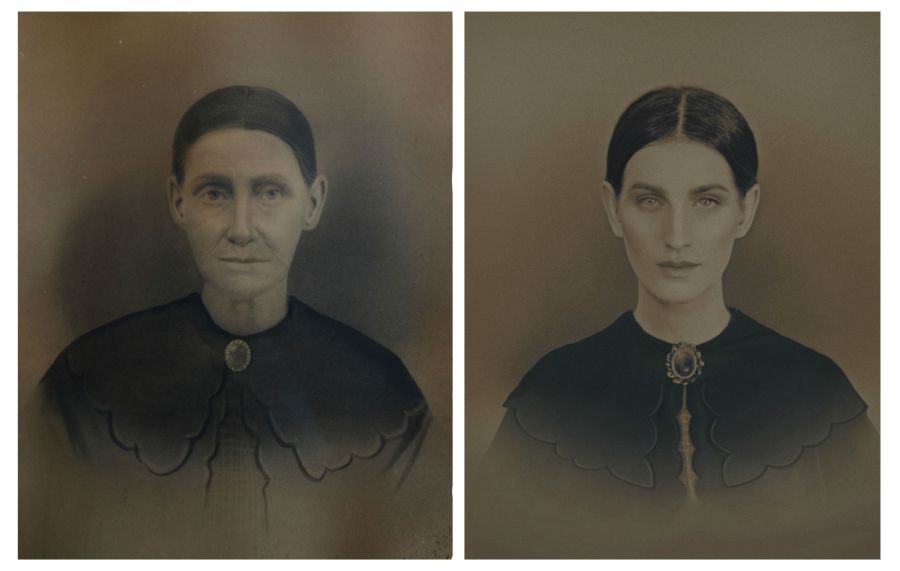 Martha, great-great-great-grandmother (born 1821).
"Many of these images had been hanging in the house as long as I've been around and I only had a vague understanding of who there were," McConnell recalled in an email to The Huffington Post. "After sifting through old scrap books and documents my mother had, I began to get a better sense of who they were. The oldest image is of my great-great-great grandmother Martha who was born in Allen, Kentucky in 1821. It's very possible her parents were among the first settlers in that area."
After recreating the portraits of her great-great-grandmother, great-grandmother and grandmother too, McConnell added a photograph of herself and a cheeky image of her future daughter. For the latter, she used a stock photo of a horse. Why? "It's a joke on the fact that I have a horse-like face. Which I should mention I don't take as an insult... horses are very pretty."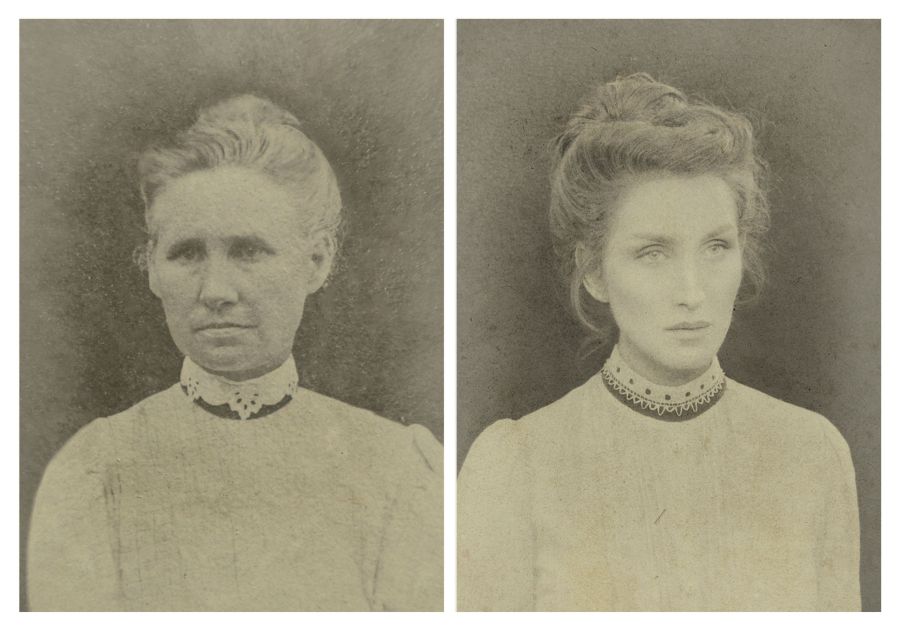 Jane, great-great-grandmother (born 1858).
The results are gorgeously photoshopped portraits that mine one woman's family tree.
"I would say my biggest takeaway from this project is how I can see different features of my face in each of the women shown, eyebrows here, a smile there," she concluded. "It's shown me how strange genetics are and how lucky I am to be here at all. So many people and so many choices had to come about and even the slightest change would have meant me never existing. I find that fascinating."
You can see more of McConnell's work on Instagram and check out the rest of the series below.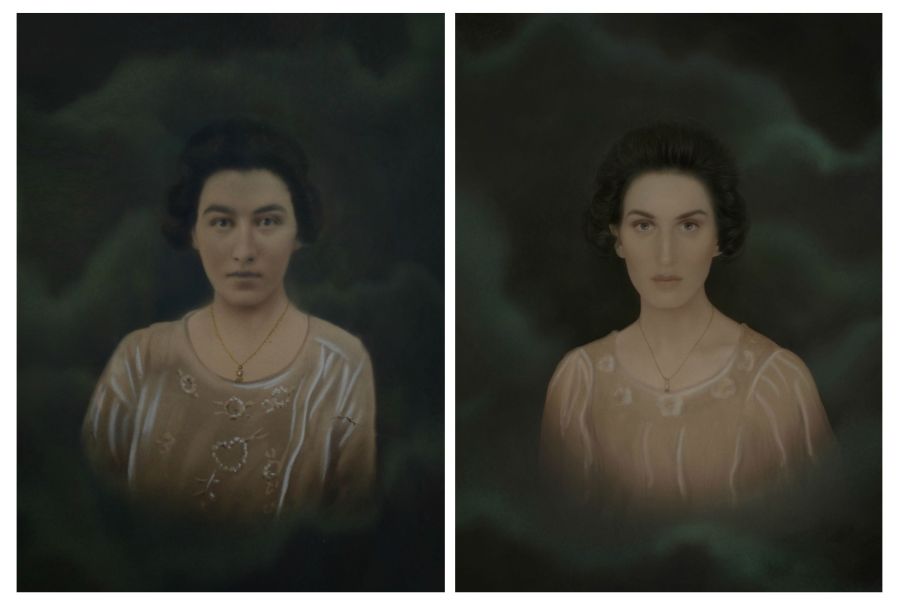 Attie Mae, great-grandmother (born 1898)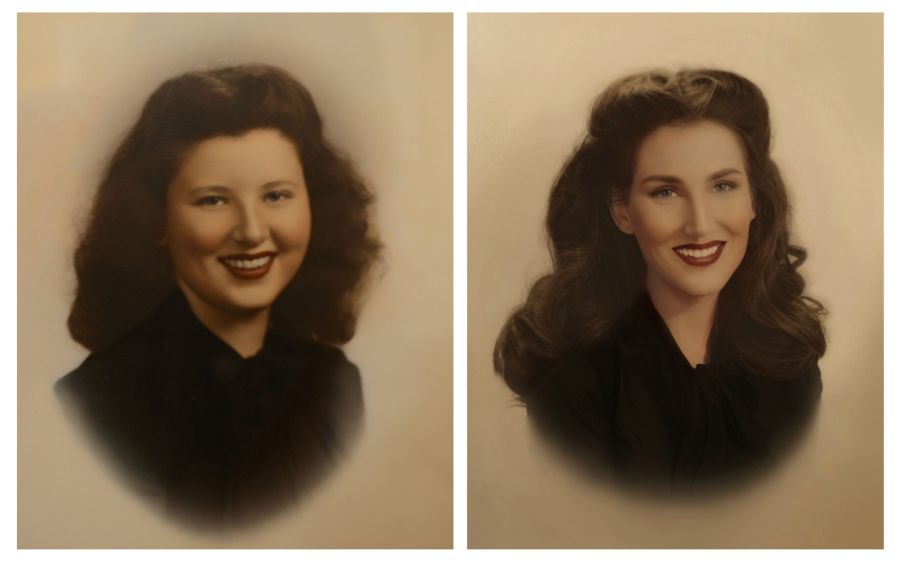 Mildred, grandmother (born 1928)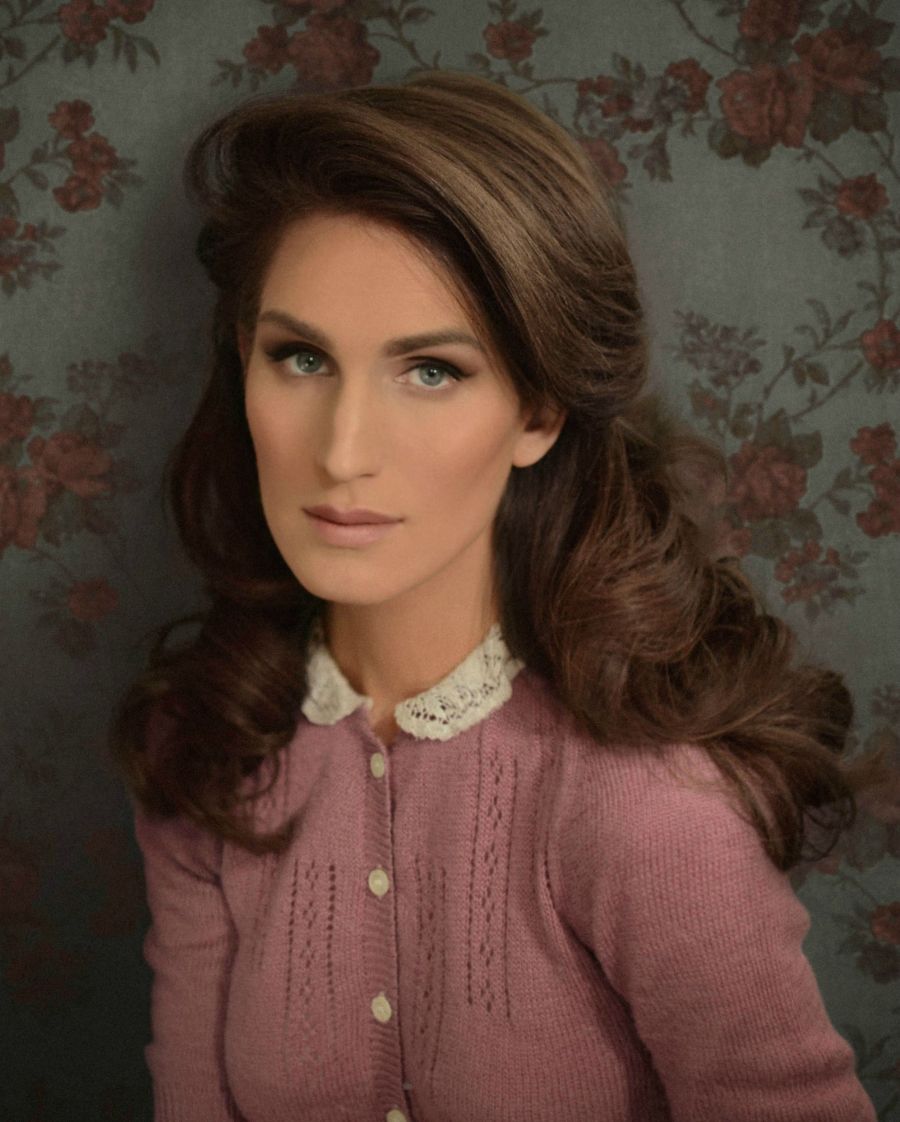 Christine, artist (born 1981)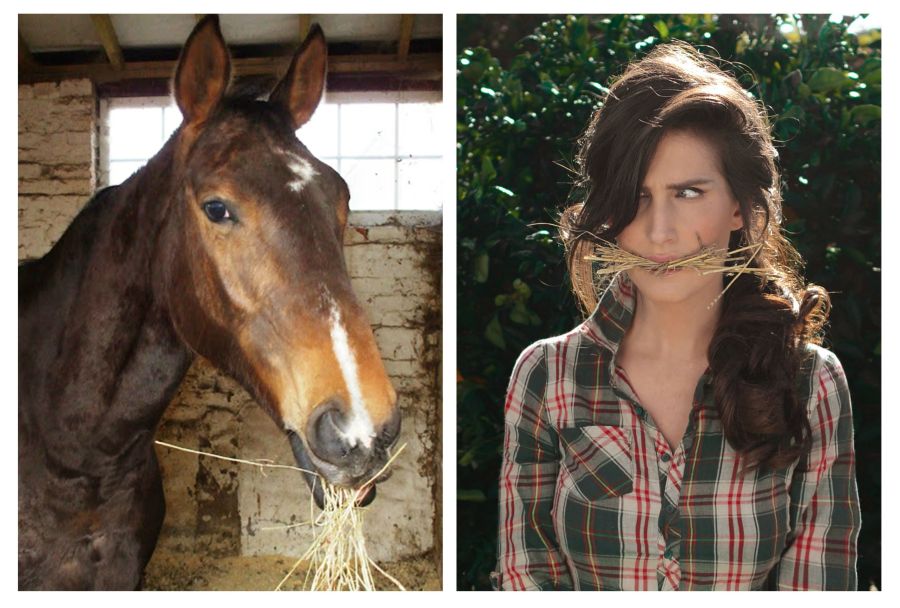 Trigger, daughter (born TBD)
HuffPost Style's Associate Editor Jamie Feldman provided interview questions for this article.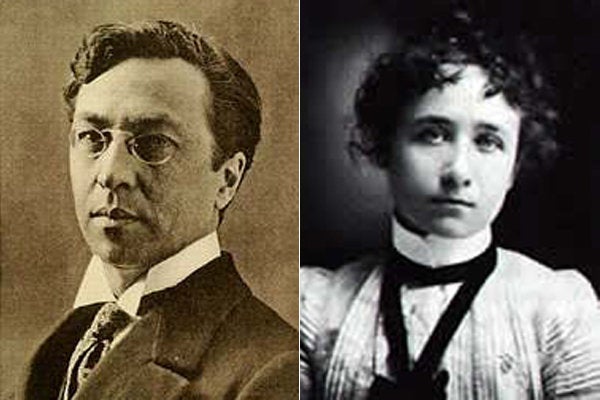 Artists in Love
Popular in the Community