She later sent a follow-up email apologizing for the mistake, calling it poor judgment.
Hoffman will not return to her position at the elementary school, district spokeswoman Lisa Wolf told HuffPost. Wolf declined to provide specifics about the investigation or say whether Hoffman will remain at the district after it is complete. Campbell Park's assistant principal took over as the school's acting principal this week with support from another administrator.
"We did not need to have a further distraction with Campbell Park," Pinellas County schools Superintendent Mike Grego said at a school board meeting. "That move was made not only in the best interest of the school but for the entire community."
"I was asking that there not be a class with only one white student," she wrote. "I was not asking that all white students in each grade be clustered, as that is not our practice in creating class lists."
"We don't trust her level of compassion for our kids," parent Laketta Davis told WFLA News Channel 8. "We don't trust her guidance for the staff. And I think she needs to resign."
"As a white woman leading a predominately black school, I am approaching this as an opportunity to learn."
The incident is particularly egregious in light of ongoing investigations into complaints that the district is shortchanging black students.
The Department of Education's civil rights office had also opened an investigation last spring to determine whether the district is denying an equal education to black students. The investigations follow an in-depth report from the Tampa Bay Times in 2015, "Failure Factories," which meticulously chronicled how five St. Petersburg schools in black neighborhoods have sharply declined since the district abandoned integration efforts in 2007. The district has since started implementing major reforms.
"We are appalled by this reprehensible directive, which only underscores the importance of our continued litigation in Pinellas County," attorneys said in a statement. "This desegregation case has been going on for more than 50 years, and disturbing incidents like this make clear that discrimination is hardly a thing of the past in Pinellas County schools."
Maria Scruggs, president of the St. Petersburg chapter of the NAACP, said at a Tuesday press conference that her organization has received a wave of calls from outraged residents since Hoffman's initial email was forwarded to her.
Apart from a few special circumstances, "school principals and/or administrators are never justified in using race to classify or separate students," Scruggs said. "[Hoffman] lacked a basic understanding of what it means for an administration to be colorblind and not favor one class or race of students over another."
In her own letter to parents, Hoffman seemed to agree with Scruggs' assessment.
"As a white woman leading a predominately black school, I am approaching this as an opportunity to learn," she wrote. "Although I have participated in training on diversity and implicit bias, this recent incident makes it clear that I need to seek additional opportunities to apply racial sensitivity and cultural competence in my work."
Before You Go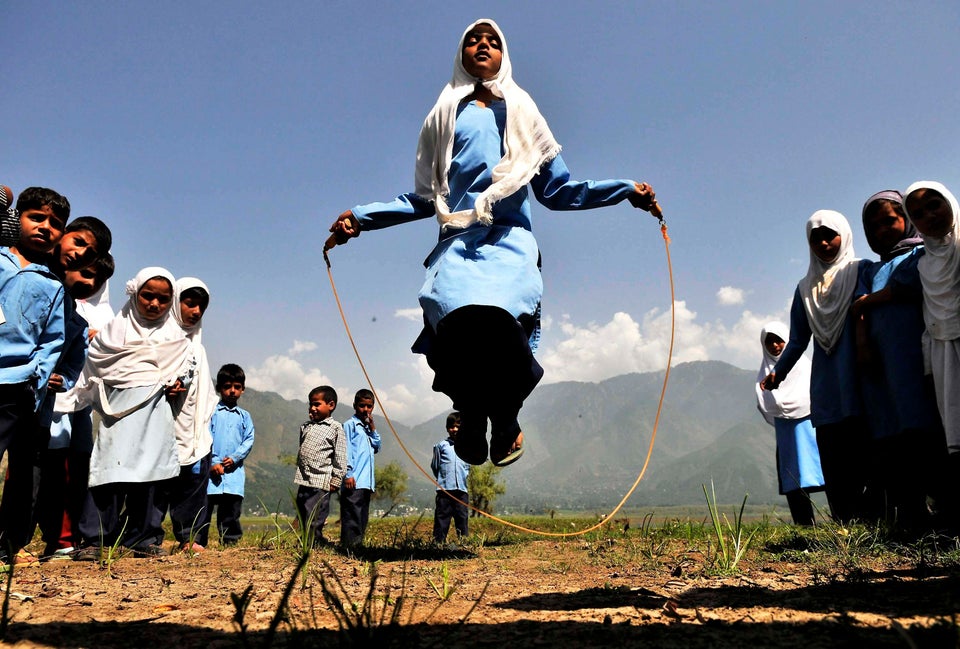 60 Photos Of Girls Going To School Around The Globe (2017)
Popular in the Community