Managing director of the IMF Christine Lagarde is widely regarded as one of the most powerful women in the world, and now she's been named one of the most stylish.
A frequent wearer of Chanel and other French designers, Lagarde's style is fresh, fashion-forward and, above all, professional. Among our favorite outfits are the American flag printed scarf she wore after the 2008 election and a sea foam-gray Chanel gown at the Qatar State Dinner...not to mention her leather biking gloves.
Check out some of her best looks below and tell us what you think.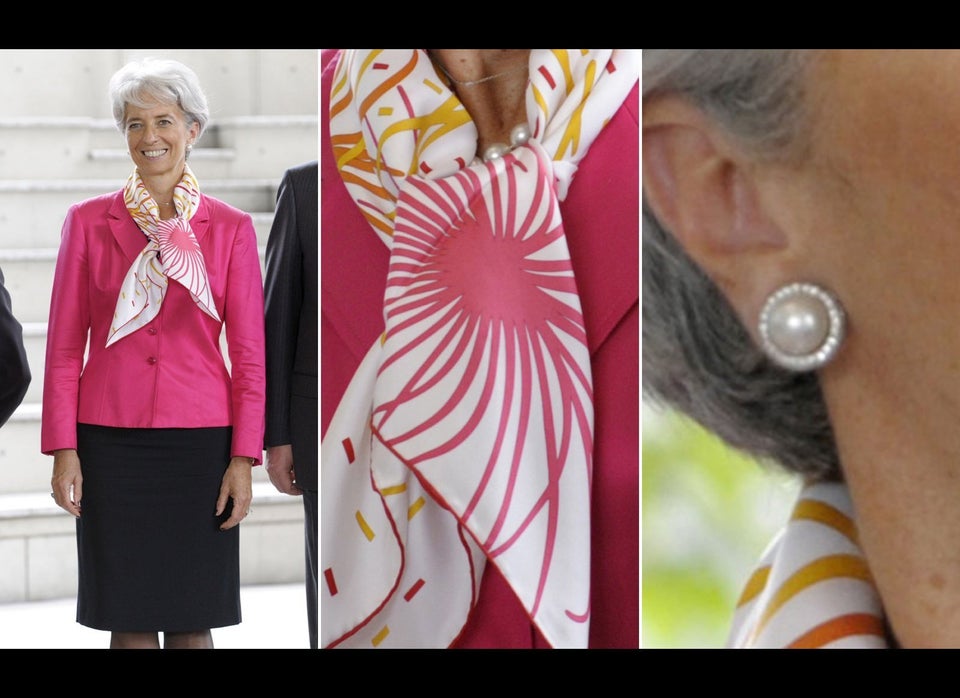 Christine Lagarde