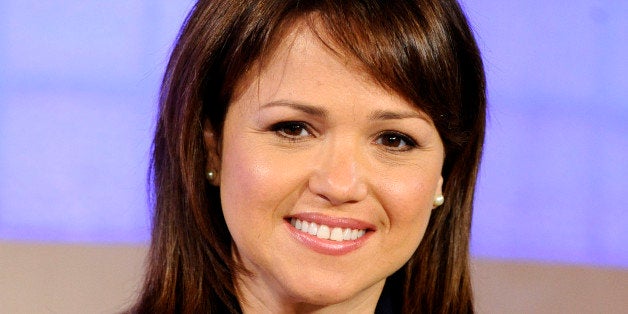 The complaint, filed in the U.S. District Court for Delaware, claims that O'Donnell and then-campaign treasurer Matthew Moran illegally used $20,000 in funds raised for her 2010 Senate campaign to pay for her personal rent and utility bills during and after the election. The watchdog group Citizens for Responsibility and Ethics in Washington originally filed a complaint with the FEC containing those allegations in September 2010.
From 2010 through 2011, the complaint alleges, O'Donnell and Moran spent at least $20,000 on rent and utilities at O'Donnell's townhouse in Greenville, Delaware, which doubled as her campaign headquarters. Federal campaign finance laws forbid the use of campaign funds to pay rent on a personal residence.
Lawyers for the FEC ask the court to force O'Donnell to repay the $20,000 in expenses spent on her housing, and to find an appropriate civil penalty for both O'Donnell and Moran for breaking the campaign finance law. The suit also notes that the FEC has attempted to settle with O'Donnell and Moran for payment of the $20,000, but was rebuffed.
O'Donnell did not immediately respond to The Huffington Post's request for comment, but did tell the Associated Press, "We have spent the last four years examining every angle of this, and I am very confident that there was absolutely no wrongdoing."
O'Donnell also posted on Facebook comparing herself to CBS News reporter Sharyl Attkisson, who recently filed a suit against the Justice Department for illegally hacking her computers, and to political groups targeted by the Internal Revenue Service.
"Goliath just took a swing at David," O'Donnell wrote. "The FEC filed a lawsuit against me based on the politically motivated false complaint that CREW filed during my 2010 campaign. Some people are trying to make an issue out of the fact that I did not take the FEC's offer to settle with them to prevent this from going to court. Yet, by settling with them I would have had to say I was guilty for something I did not do."
In 2010, O'Donnell became a media star after defeating Mike Castle, a former congressman and governor of Delaware, in the Republican Party primary to fill the Senate seat recently vacated by Vice President Joe Biden. Running as a tea party insurgent, O'Donnell won with strong backing from such conservative groups and the endorsement of former vice presidential nominee Sarah Palin.
Her stardom came not so much from her potential as a candidate, but rather from the idiosyncrasies of her campaign, which at one point faced claims that she had previously practiced witchcraft. In an infamous television advertisement released in response, O'Donnell spoke straight into the camera to tell Delaware voters, "I am not a witch."
She was soundly defeated by Chris Coons and has since been cited as an example of the unelectable fringe candidate that the more established wing of the Republican Party has sought to avoid.
Even after her defeat, O'Donnell has remained active in public life through an eponymous super PAC, Christine PAC. This committee has also paid tens of thousands in rent to the same realty entities alleged in the FEC complaint. The laws that apply to candidate campaign spending for personal expenses do not apply, however, to super PACs.
Calling all HuffPost superfans!
Sign up for membership to become a founding member and help shape HuffPost's next chapter
BEFORE YOU GO
PHOTO GALLERY
Curious Campaign Ads