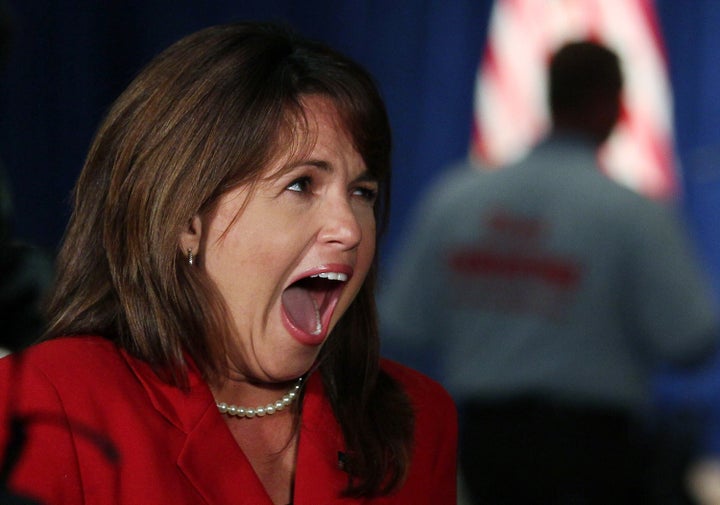 Christine O'Donnell is backing away from her plans to appear on the Sunday morning talk shows this weekend.
The Tea Party-backed GOP nominee for Delaware's Senate seat had been scheduled to appear on both CBS' "Face the Nation" and "Fox News Sunday," but canceled both appearances.
"Christine O'Donnell just cancelled her appearance on tomorrow's FTN," "Face the Nation" host Bob Schieffer tweeted Saturday morning.
"They just emailed us and said she needed to cancel," Schieffer's senior producer, Mary Hager, told Politico.
"I feel your pain, Bob. A page from Rand playbook!" tweeted Betsy Fischer, executive producer of "Meet the Press." Rand Paul, the Tea Party candidate from Kentucky, canceled a planned "MTP" appearance in May.
And despite Sarah Palin's advice to her protege candidate — "Speak through Fox" — O'Donnell also canceled on Chris Wallace's "Fox News Sunday."
The AP reports that O'Donnell "canceled so she could attend previously scheduled events, including a Republican picnic Sunday in Delaware's Sussex County, where she received key support," according to a campaign spokeswoman. The spokeswoman added that O'Donnell looks forward to appearing on the shows in the future.
Calling all HuffPost superfans!
Sign up for membership to become a founding member and help shape HuffPost's next chapter