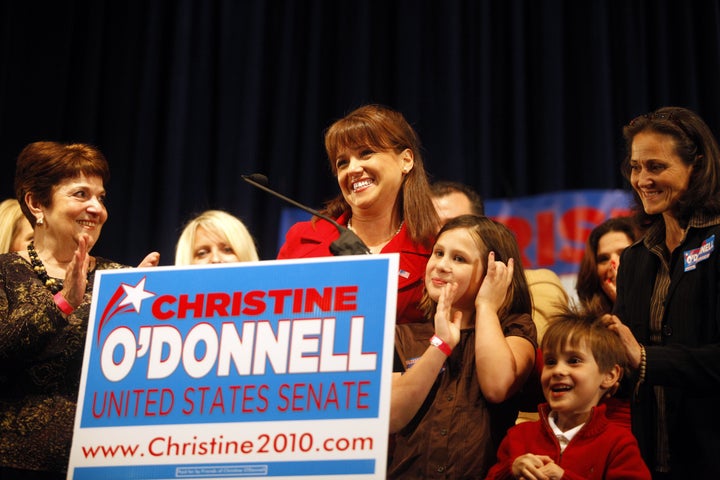 Failed Delaware Senate candidate Christine O'Donnell reeled in an impressive $7.3 million in her insurgent campaign that brought her past establishment favorite Rep. Mike Castle, only to fall to Democrat Chris Coons in November.
According to a report from Roll Call, however, the Tea Party favorite saved lots of money to fend off lawsuits. The paper reports that O'Donnell was preparing for "the same type of campaign-related suits that former Alaska Gov. Sarah Palin (R) often complained of."
O'Donnell certainly managed to run an effective campaign in terms of fundraising, a recent report by the Associated Press also found:
Delaware Republican Christine O'Donnell set a state record by spending more than $6.1 million in her losing Senate campaign against Democrat Chris Coons.

Campaign finance data going back to the 1980s compiled by CQ MoneyLine show the next highest tally came in the 2008 cycle when former Sen. Joe Biden, now the vice president, spent $4.9 million.
Still, the fundraising feat was not reflected in the final results of the race, which O'Donnell lost by 16 points.
Roll Call reports that O'Donnell finished this quarter with almost no campaign debt and $925,000 in the bank that she could put toward potential legal fees. Click here for the full story.