Twitter is abuzz with reactions to a tell-all posted anonymously today by a man claiming to have had a one-night stand with Christine O'Donnell three years ago.
In one of the most-retweeted reactions, journalist Dave Weigel called the account the "sleaziest... story in memory."
Wow gawker, just wow. This is the exact reason why women don't want to run for office in this country. Posting that is vile and disgusting.
I am no fan of O'Donnell but what gawker has done is disgusting and vile and once again not showcasing the real issues in this election.
anybody that says there isn't a double standard for how the media treats women versus men running for office isn't living in reality.
Over at The Upshot, Michael Calderone spoke with Gawker editor Remy Stern, who defended the piece as "a great story" that had "nothing to do with her being a woman."
Check below for more Twitter reactions!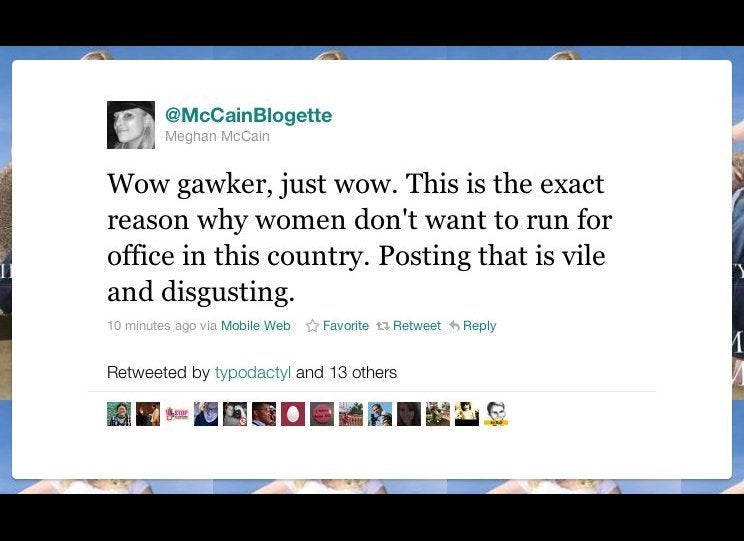 Christine O'Donnell One Night Stand: Twitter Reactions
Popular in the Community