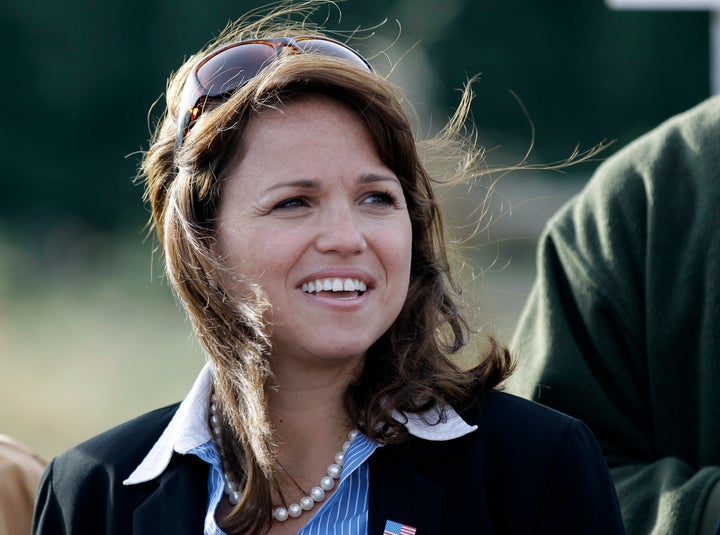 Christine O'Donnell has been re-invited to a Tea Party rally in Iowa after being dropped from the event's lineup early Tuesday morning.
O'Donnell -- who was victorious in the 2010 GOP Delaware Senate primary over Rep. Mike Castle because of Tea Party supporters -- was slated to speak shortly before former Alaska Gov. Sarah Palin at a rally sponsored by the Tea Party of America. After announcing O'Donnell's scheduled appearance late Monday evening, the conservative group began getting complaints from people around the country.
They ultimately decided to cut O'Donnell from the lineup, only to re-invite her hours later.
Spokesmen from the Tea Party of America gave conflicting comments on why O'Donnell was uninvited.
"We panicked," Ken Crow, president and co-founder of Tea Party of America, told the News Journal.
Crow said they had to drop O'Donnell because they had scheduled too many speakers.
But Charlie Gruschow, another Tea Party of America co-founder, told The Wall Street Journal that it was the email complaints "from a lot of tea party folks that were very disappointed that she would be speaking" that pushed the group to drop O'Donnell.
"We decided not to have her speak," Gruschow told the Journal. "We felt it was in the best interest of the movement."
Crow said the confusion was his fault and that he was "taking the sword" for the entire ordeal.
O'Donnell has since accepted the re-invitation, taking to Twitter to address the issue.
"Was honored to be asked to speak at Iowa event Saturday, changed my flight to make it work..." she wrote. "We were told things changed on their end, and I truly wish them the best with this important event."
O'Donnell will speak for 10 to 15 minutes at the rally, which will take place at the National Balloon Classic Field in Indianola, 18 miles south of Des Moines.
Sarah Palin, who was also scheduled to speak at the Tea Party rally on Saturday, has now canceled her appearance, The Wall Street Journal reports.
A person close to Palin told the Journal that "continual lying" from event organizers, including the mixup over whether O'Donnell would also speak, was the reason for Palin's decision.
Scott Conroy of Real Clear Politics reports that he is told the Wall Street Journal article is inaccurate and that Palin's appearance is simply "on hold."
Shushannah Walshe tweets: "Pres of Tea Party of America says he got off the phone w Palin ppl 5 mins ago + event still on. just needs to 'take care of a couple things.'"
Popular in the Community