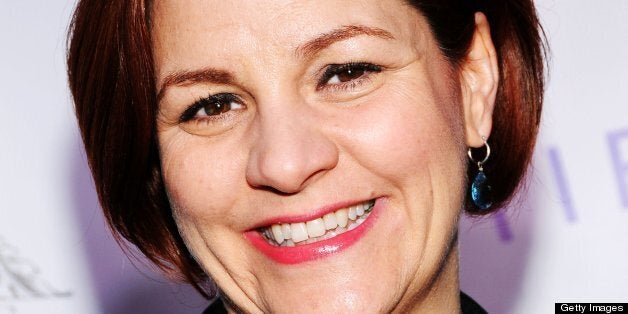 NEW YORK -- Christine Quinn has always stood out in the crowded field of Democrats vying to replace New York City Mayor Michael Bloomberg. The city council speaker's fundraising prowess and ties to the mayor made her the presumptive frontrunner (at least until Anthony Weiner threw his hat into the ring on Wednesday).
Now Quinn can claim another honor: She has converted more past Barack Obama, Hillary Clinton and Mitt Romney donors into supporters of her own campaign than any other mayoral candidate, a Huffington Post analysis of the latest campaign filings in the race shows.
Quinn's campaign says the numbers are not surprising for a candidate who has attracted more donors than any other.
"The Quinn campaign is proud to lead the field in financial support from previous donors to national progressive leaders like President Obama and Hillary Clinton," campaign spokesman Mike Morey said in a statement. He did not elaborate on the donations from Romney supporters.
The Huffington Post analysis cross-referenced mayoral donations with past presidential donors, controlling for misspelled names and other anomalies common in campaign finance data. The results offer intriguing glimpses of the fundraising capabilities of the many candidates hoping to be mayor of New York City.
As the charts below show, Quinn has also done a good job of convincing presidential campaign donors to back her. Of those who have given her money this year, more than a quarter previously gave to Barack Obama's two presidential campaigns, and nearly one-fifth supported Hillary Clinton's federal election campaigns. Almost 5 percent of Quinn's donors have given to Mitt Romney before -- a greater share than the donors to any other Democrat in the race.
Joe Lhota, the former MTA chairman and deputy mayor to Rudolph Giuliani, is running as a Republican, so it's perhaps not surprising that he had the greatest share of donors who also previously gave to Romney: 14.2 percent.
Looked at another way, however, Quinn is doing the best among the Romney crowd. A little more than 1 percent of all Romney presidential donors from New York, New Jersey and Connecticut have given to Quinn -- a small share, but one that outstrips those who have given to other Democrats and even to Lhota, who has picked up just 0.6 percent of total past Romney givers from those three states.
Quinn has outpaced both Lhota and Democrat Bill Thompson, who is being backed by former Republican Sen. Alphonse D'Amato, to gain the lead in cash from Romney donors. And the Quinn-Romney donors have given no small amount to the council speaker's run: All told, people who gave to Romney in either 2008 or 2012 have contributed $701,000 to Quinn's campaign. That stacks up against $338,000 to Weiner and $295,000 to Lhota.
Obama donors, meanwhile, have given Quinn $2.5 million. Public Advocate Bill de Blasio has picked up the second-best amount from past Obama donors, with $866,000.
Below, three charts show the total amount raised by each of the major candidates (excluding GOP grocery magnate John Catsimatidis, who has so far reported few donations), the average amount contributed per donor, and how often each candidate has converted donors from his or her own campaigns since 2005 into supporters in the 2013 cycle.
Weiner hasn't solicited contributions since 2009, when he resigned from Congress and ditched a mayoral run because of a scandal involving suggestive photos he sent over Twitter. But in the past, he picked up big donations averaging $1,645 per person, and he still has more money lying around than anyone but Quinn. By contrast John Liu, the city comptroller who is embroiled in a campaign-finance scandal, has relied on donors making much smaller contributions that average out to $551 per person.
Adolfo Carrión, Jr., the former Bronx borough president running on the third-party Independence ticket, has done a poor job of convincing his own past donors that he's a viable mayoral candidate: Just 0.6 percent of donors from Carrión's 2005 borough president run and his 2009 flirtation with a city comptroller race have given to him this time around.
Quinn, meanwhile, has converted 39.3 percent of donors from her 2009 and 2005 city council races into mayoral contributors.
CORRECTION: A previous version of this article's "Where the Money Comes From" chart incorrectly stated the percentage of Bill Thompson Jr.'s donors who previously donated to Mitt Romney. The chart has been updated with the correct number.
Popular in the Community