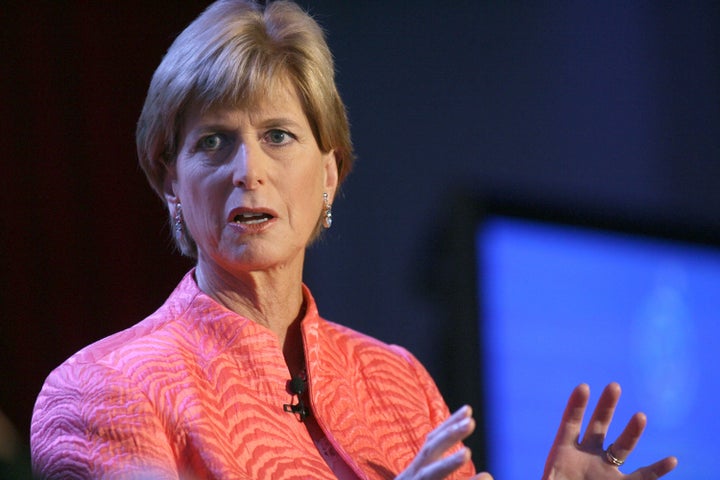 WASHINGTON ― Former Gov. Christine Todd Whitman (R) has no plans to endorse Donald Trump as her party's nominee, and she's no fan of Hillary Clinton, either.
But she'll concede Clinton has one strength over Trump: She's sane.
"I think she is more stable," Whitman said Friday on MSNBC.
The former New Jersey governor said she "absolutely" plans to hold off on supporting Trump because he says too many offensive things, about so many groups of people.
"The way he's based his campaign on not only misogyny -- that's fine, against women, OK -- but the way he has treated groups of people, demonizing them for being their ethnic background, is absolutely outrageous and, to me, very scary for the future of the country," said Whitman, who also led the Environmental Protection Agency under President George W. Bush.
She said she doesn't blame top Republicans for endorsing Trump, though, like House Speaker Paul Ryan (R-Wis.), who announced this week that he'd support him. She said Ryan didn't have any choice.
"He is the leader of the party in the House," Whitman said. "He cares about policy, he wants to get things done … If he were not to support the Republican candidate or nominee, he'd lose his speakership, I think, without question."
UPDATE: 6/13 -- Whitman spokesman Heather Woodruff Grizzle later reached out to HuffPost to clarify that Whitman is not OK with Trump being a misogynist. People have "known that forever" about Trump, said Grizzle, and Whitman's point was that he's offending whole other groups of people too.
Before You Go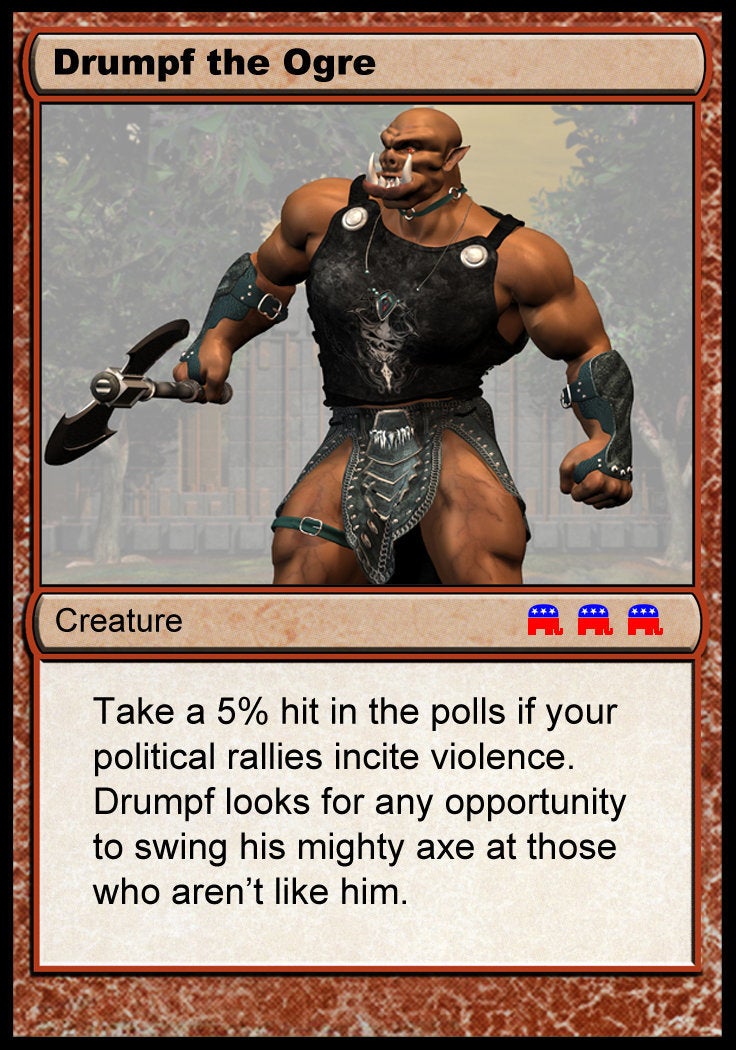 With These Cards, Hillary Clinton Won't Need The 'Woman Card' Against Trump
Popular in the Community