Christmas is an exciting time of year for many of us, but it is celebrated differently all over the world. From The Netherlands to Australia, InterNations employees have shared their Christmas experiences and traditions from their native countries. With more than 2.4 million members in 390 cities around the world, InterNations is the largest global network and information site for people who live and work abroad. Currently more than 100 people from 33 countries work at InterNations in Munich and five of them are sharing their personal Christmas stories as part of a holiday series here.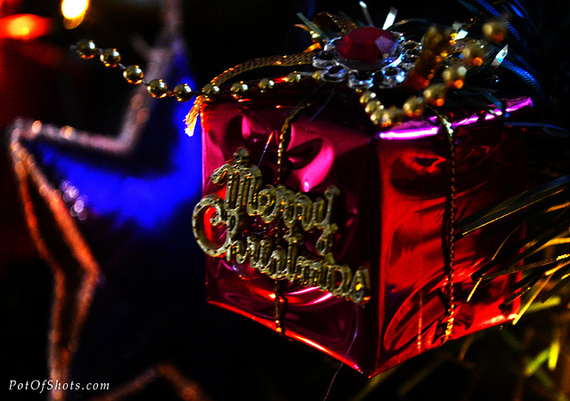 Image credit: Joseph Jayanth/CC BY 2.0
Stockings, stuffing, and Christmas pudding: from setting the latter on fire, to watching classic movies after eating too much, there are many quirks to a British Christmas. Let me walk you through the holiday season in the UK.
While traditions may vary between families, there is one wish all Brits have in common at Christmas time: snow. We're a pretty temperate island, and even in winter snow is unusual -- in almost 30 years, I can remember only one snowy Christmas! From early December, the debate begins about whether this will be the year we get to build snowmen.
It's common to work right up until Christmas Eve, but once the working day is over, the Christmas season really begins. Many people head back to their family home -- usually while listening to "Driving home for Christmas" being played relentlessly by UK radio stations. While Christmas day may be reserved for family, the night before is the time to catch up with friends at the pub.
Christmas Eve is also a time for suspense. Those with young children go through the ritual of leaving out a snack for Father Christmas. By the fireplace will be a mince pie, and maybe even a glass of sherry to sustain Santa through a tiring night -- better not forget a carrot for Rudolph too! Marveling at pie crumbs, an empty glass -- ahem -- and teeth marks on the carrot are all part of the magic of Christmas.
Some British families exchange gifts at midnight, but the majority wait until Christmas morning. Parents with young children fight for more time in bed either by distraction -- a stocking of small gifts on the end of the bed -- or, like in my family, clearly drawn lines on the clock and a stern warning to stay in bed for fear of scaring Santa away!
Whether on the end of the bed or by the fireplace, stockings are both a decorative and functional part of a British Christmas. Each person's stocking is distinctive -- wouldn't want Father Christmas getting confused -- often with their name or initial. In the build up to Christmas, so-called stocking-fillers are available in many stores, and it's not uncommon to give many small gifts in a stocking instead of big presents.
After parents have been dragged out of bed and presents opened, it's time to think about food. On the table you'll find Christmas crackers. With the person sat next to you, you pull either end of the cracker and whoever wins the body of the cracker gets its contents. Inside there is always a colorful paper hat, small gift, and usually a badly written jokes. Pop the hat on, and take it in turns to groan at terribly British puns until dinner's ready.
As well as the usually items you'd expect -- chicken or turkey, potatoes, vegetables -- there are a couple of uniquely British items on the Christmas menu. Rather than inside the turkey, you'll find stuffing in a bowl on the table, and one of the favorite sides is "pigs in blankets" -- mini sausages wrapped in bacon. To finish the meal, there's Christmas pudding. Packed full of dried fruit and having been patiently fed brandy or sherry for several months, it's set on fire and brought to the table -- mind your paper hat!
What happens next varies from family to family. The royalists may tune in to watch the Queen's Speech, while young kids eagerly watch the beautifully mute animated movie "The Snowman" (again, we just want snow). Others may try and walk off dinner with a gentle stroll, or play some games.

The day after Christmas, or Boxing Day as it's best known, has as many traditions as Christmas itself. With guests gone (and perhaps nursing a small hangover), it's a day for relaxing in front of the TV with family. The infamous Radio Times Guide is the bible of "Christmas telly" listing all the festive specials, game shows, and classic movies. Butties (sandwiches) filled with leftover turkey and stuffing to hand, it's a day to fight over who gets the remote, which are the best chocolates in the Quality Street collection, and relax... at least until New Year's Eve! Now, where did I put my stocking?