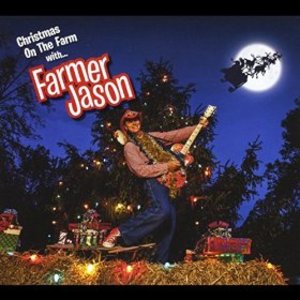 A Conversation with Farmer Jason (Ringenberg)
Mike Ragogna: Hey Jason, looks like things are pretty "scorching" on your new album Christmas on the farm. See what I did there?
MR: Uh-oh. Soooo what are your favorite moments on the new project and why did you record a Christmas album at this point in your career?
JR: I had such fun recording this record. My favorite moment was at the end of "Hark the Herald Angels Sing." We cut it live with two harmony singers Molly Felder and Dave Roe from Johnny Cash's old band. The parts were so difficult to execute live but somehow the magic coalesced. However, Dave was getting pretty grumpy by the end of it. When we played it back we could hear him saying in his Tennessee drawl, "Y'all are some mean sons o' bitches." We were in stitches hearing him say that at the end of such a classic sacred song! Of course, we had to erase it. But I still have a version of it...
I believe this is the perfect time for me to release this project. I now have enough age and family experience to grasp how important Christmas music is to kids and their parents.
MR: What are some of your favorite personal Christmas memories?
JR: I grew up in rural Northern Illinois so Christmas was definitely "wintry." We used to all load up in Dad's old '65 Chevy truck and go to a wild area north of our farm to cut a tree. Once we saw a herd of whitetail deer, which were quite rare back then. I thought one of them REALLY was Rudolph! When it jumped over a fence it looked like it was flying.
MR: Did you ever go through a "Christmas music is corny" phase and what motivated you to record this latest project?
JR: No, I always loved Christmas music from childhood all the way to the present (I am 56.) I have often noticed though that there aren't a lot of Christmas albums for kids other than the usual TV show generated releases. So I decided to dive into the snowbank and make a contribution.
MR: Other than for your farmer skills, you're highly respected for your high energy and attitudinal work with The Scorchers. What do you think of your musical legacy so far and why the change in persona?
JR: I believe Jason and the Scorchers had an impact on the music world way out of proportion to our commercial sales. I am proud and honored when other artists cite us as an influence. While that doesn't pay the mortgage, but it does seed a certain validation for what we did. I started Farmer Jason as a vehicle to entertain my own young daughters in 2002. To my surprise and delight the character took hold and now is the main driver of my career. I love doing it. I have the best gig in the world. I honestly feel that way.
MR: When you look at the state of Americana and rock these days, what are your thoughts?
JR: I really don't know much about the rock scene these days, although I do enjoy hanging out with rock dudes when our paths cross. A few years ago I did a festival as Farmer Jason in Finland. SLIPKNOT was playing there as well and on the same flight as me. We talked quite a while. It turned out the singer once worked security at a Scorchers show in Des Moines, Iowa, back in the '80s! The music business can be a very small world.
I do, as expected, stay up more on what's happening in the Americana world. I have watched that genre grow from a boutique term to a very valid force in music. A lot of those artists are doing fantastic work.
MR: What's the best advice you were ever given and did you follow it?
JR: My Dad was a simple hog farmer but he had a worldly wisdom all his own. He said to me early on: " You had better enjoy playing music, because you won't make any money doing it." Hmmm....
MR: [laughs] What advice do you have for new artists?
JR: Make the music business work for you--NOT the other way around.
MR: Will there ever be a Farmer Jason and the Scorchers project down the pike?
JR: Well, Jason and the Scorchers are doing two shows at the Kennedy Center in April with Bowen McCauley Dance Company in Washington DC. They are choreographing an entire program using our songs and a simple story I wrote about the inner journey of a young Southern musician. We will play live while they do the program. I am REALLY looking forward to that.
Regarding the "FARMER Jason and the Scorchers" idea...you just never know. There is not a lot of difference between a room full of toddlers and a room full of drunken rockers. Both spill their drinks and cry a lot...
****************************
A Conversation with Walter Afanasieff on Christmas, ISINA and More
Mike Ragogna: Walter, it's the holiday season again. Does Christmas remind you of something, oh, I don't know, that happened like twenty years ago?
Walter Afanasieff: Christmas reminds me of what it's supposed to remind me of--family, holiday cheer and peace on Earth, but still... I always go into the holidays with a hopefulness that Mariah's Xmas classic will still be playing and that people would still want to hear our song.
MR: What's the story behind the creation of "All I Want For Christmas Is You"?
WA: Columbia Records and Mariah decided to put out a Xmas album. Back then, making a Xmas album wasn't the big deal that it is today. We've seen the extreme #'s a Xmas album can sell but back then it wasn't the same. So we decided to throw caution to the wind and make an album that was a bit unusual. By that, I mean "untraditional." Gospel driven, rock and roll "Phil Spector" influenced and inclusive of pure Mariah Carey individuality. We decided to write 3 songs for the album. One was a ballad that was meant for the "lonely" part of Xmas called "Miss You Most (at Christmas Time)," another was a more religious offering called "Jesus Born On This Day" and the last was an uptempo, fun and positive feel song called "All I Want For Christmas Is You." We made it the rock and roll old school style because Mariah wanted to put songs on the album that didn't have that "flavor of the month" sound to them but rather a "forever" sound. In other words--a timeless interpretation. Pure and simple. And it is Mariah's genius that came up with a love song to boot! It is simply one of the only songs that is in this realm of all Xmas songs.
MR: It's hard to establish an new, original Christmas song when there are so many classes that get overplayed every year. What was it about your song that you think resonated to the point that it was added to that pack?
WA: Xmas songs are generally about Xmas---home for the holidays, Frosty, Santa, Rudolph, mistletoe etc. Mariah came up with a love song, a hook that cannot be forgotten that easily and with her voice and her style, gave the world an "original" work and not a regurgitation of what everyone gets trapped in doing.
MR: What's your favorite Christmas song? Also, everyone seems to have at least one Christmas song they never want to hear again. Do you have one of those and if you don't, when you think about it right now, is there one that comes closest?
WA: My favorite Xmas song of all is "Hark The Herald Angels Sing". It is glorious and defines the true meaning of Christ's birth. My least favorite Xmas songs are those that make a mockery of Xmas and put comedy and silliness into the songs just to make them commercial.
MR: Did you and Mariah get close over the years since that hit twenty years ago?
WA: Mariah unfortunately left Sony and went her separate way. She and I were working on the "Butterfly" album in '96/'97 and that parting of ways was the most painful thing I have had to deal with. I have in fact, been wanting to reunite and work with her this whole entire time. So, no, we only became closer as songwriting partners and friends for just a couple 3 years after the song came out.
MR: This is random, sorry, but what advice do you have for new artists?
WA: My singular piece of advice to anyone who wants to pursue a recording career is simply this- be original and true to who you are. Individual style. Be you and not someone you think you need to be or sound like.
In fact, I have dedicated the rest of my life to just this. I have created an academy in Los Angeles called ISINA [Individual Style Institute of North America: ISINA.com] that is a mentorship program to teach the essentials of "originality" and "individuality." Too many artist want to be's are listening to other successful artists and simply copy and imitate and base everything on what someone else already did. In fact, the labels won't sign you unless you are an imitation of someone else who is successful! That to me, is the problem with the music industry. Not enough choices and everything sounding the same--over and over again.
MR: Would you have taken that advice yourself? And what was the best advice you ever received?
WA: I actually did take that same advice and practiced it my entire career. It was that advice that made my music career blossom and flourish. I play, write and produce MY way and not because someone on the radio is doing it so I must. I created my own style and path and it is this that I feel is missing from our business.
MR: What are you currently working on?
WA: Well I just produced a few albums this past year- Barbra Streisand's "Partners" album which is nominated for a Grammy Award, I also produced Idina Menzel's Xmas album that is out right now as well as a beautiful "Bossa Nova" jazz album for Kenny G. In addition to these projects, I have beed dedicating all of my time to Isina Academy. Also, I just joined Russia's X Factor as one of the 4 judges--I speak Russian--so I am excited about that. But most of all I am excited about Isina. It is a dream institute that will build bridges to all countries and hopefully connect the planet with each other to all of the amazing talent that's out there. I want everyone to get a chance to be heard!
******************************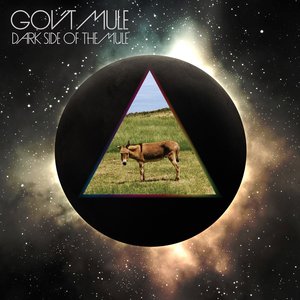 A Conversation with Gov't Mule's Warren Haynes
Mike Ragogna: Warren, first of all, can you believe it's been 20 years for this ensemble of Mule-igans?
Warren Haynes: No! When we started it was just as a side project for fun. We had no aspirations on a 2nd year, or a 5th year, or a 10th year, much less a 20th year.
MR: What are some of your favorite mile markers for the Mule?
WH: I think each of our studio records marks a period of musical growth and expansion. Similarly most of our "live" releases represent the band doing something different than we had done in the past. I'm very proud of our latest studio release Shout! as I think it showcases the most diverse array of influences of any our studio releases which is appropriate for our 20th Anniversary.
MR: You've been identified as an "alternative" or "indie" band when that label was all the rage. But it being twenty years later and considering you're now releasing Dark Side Of The Mule--which I'll ask you about in a second--what kind of music do you feel the band is creating now? And from your perspective, how has the band's live shows evolved over the years?
 
WH: We're a rock band that draws its influences from a lot of directions: blues, jazz, folk music, soul music, psychedelic music, reggae, really any genre that we consider timeless. Our live shows have always reflected that, maybe even more than our studio releases as the live shows are 3 hours long so anything goes. 
MR: Okay, Dark Side of The Mule. How did the concept come about and how do you think Pink Floyd will react when they hear it? 
WH: It's important to know the history/tradition of our Halloween shows. Every Halloween for almost a decade we've given ourselves the luxury of "donning a disguise" if you will. We've performed entire sets of Led Zeppelin, The Who, Jimi Hendrix, the Rolling Stones, etc. This year we did 2 1/2 hours of Neil Young music in addition to an 80 minute set of all Mule music. We were considering a few different options for Halloween 2008. The choice to do Pink Floyd was solidified by the news of Rick Wright's death just prior to making a decision. Not sure if Pink Floyd will hear it but if they do I would hope they would like it. I've never met David Gilmour but I worked with Roger Waters on the Levon Helm Tribute concert. He also came with Eric Clapton to the Beacon Theater to see the Allman Brothers during our 40th Anniversary run where Eric sat in with us.
 
MR: Sweet. Are there any other classic albums or band concepts you want to pat homage to in the future?
 
WH: Well, we will continue to do our thematic Halloween and New Year's Eve shows. If something seems appropriate we may release it as part of our series of archival releases.
 
MR: Twenty years is a long time. What keeps the Mule moving forward?
 
WH: We love exploring music from an improv perspective. Every show is different and that keeps things fresh.
 
MR: Were you and the band ever given good advice that was helpful?
 
WH: If we were we probably ignored it.
 
MR: What advice do you have for new artists?
 
WH: Don't pursue music as a career unless you're obsessed and know for sure that you want to devote your life to it because that's what it takes. If you're uncertain then just enjoy it and don't put the pressure on yourself of making a living from it.
 
MR: Where is the Mule headed from here?
 
WH: Onward and upward.
******************************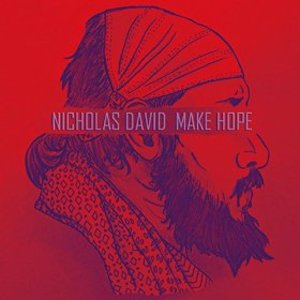 A Conversation with Nicholas David
Mike Ragogna: Nicholas, what's all this about making hope? Haven't you been keeping up with the news? It's all a mess and me should throw in the towel, right?
Nicholas David: Make Hope has been a mantra of mine for quite some time. I've always tried to look and live with Hope; Hope that we, me, you and I can always do better. That we can make a difference, by being who we came here to be. Now more than ever is a time to bring and share Light. Now is the time to Make Hope, it's all we have. This moment.
MR: Some say you're style is blues-y, some say it's soulful. How would you describe your style?
ND: I would say it's music from the heart for the heart. When I sing, I believe it's my spirit talking. My style is the years of this life, what I've seen and lived. Some folks call it bluesy, some soulful, that's well and fine. To me, it's all music.
MR: You were one of the highlights of The Voice's third season. What was the experience like for you?
ND: Thank you. The Voice Season 3 was one of the coolest music schools I could have ever gone to. So many lessons, so many moving parts. So many hours and emotions shared with very creative talented people. We became family and all the while learned a lot about music and performing and using the gifts that we've been given.
 
MR: By the way, how did you get that gig? And what do you think about shows like The Voice and American Idol? Are they helpful or might they project an unrealistic view of the career of being an artist? No pressure here.
ND: I got the gig, by a video submission. My voice over agent said I should try out for The Voice, I said no thanks. She said I think it could be cool. So she submitted a video of me playing guitar and singing in the snow. They wanted the bearded guy in the snow. I went and did the audition and the rest is history. I think singing shows are cool to the degree that they're getting music out there to the people. I feel they provide people with opportunities that can change their lives. It's how you look at it. How do you paint your world?
MR: Beautiful. So what are some of the lessons you learned from the experience and how well did it launch your career?
ND: Some of the lessons learned from our experience on the show I wouldn't necessarily say that they launched our career. I feel they more showed us how to maintain and make better. For example, we had a class on how to conduct an interview led by one of Jim Henson's friends. Our working with choreographers that are touring the world and they teach you a step or two. From going to the studio for iTunes, to the group rehearsals, to wardrobe. I learned every piece plays a part.
MR: How much did your friends and family freak seeing you on national television?
ND: The love and support from family and friends was strength for the journey. Very very cool, I could feel the love for sure.
MR: What are your songwriting and recording processes like these days?
ND: My songwriting/recording process is all about listening. Listening to the words and the song that's already here. I then turn it into words, that I "hope" resonate in people's hearts and then record it so I can share it.
MR: This is your first EP, where do you take things from here?
ND: Keep recording and touring. Taking the music to the streets and bringing it to the people.
MR: What is your advice for new artists?
ND: Listen to your voice listen to your heart and share your song with the world. If you're going to start gigging you have to play songs that folks know and recognize, then while you have their attention, sneak in one of your songs.
 
MR: Would you have followed that advice when you first started and what's the best advice you ever got?
ND: Probably not right away and no I didn't follow that advice. But as the years progressed, I learned that you got to give the folks something they're familiar with or like. It's a double blessing if what they're familiar with and what they want is your original music.
MR: So you think this making music thing is going to work out for you after all?
ND: It is working and it's a lot of work. This journey is one of sacrifice for sure, and the road is long, but the adventure is sweet and the ride is beautiful. It is a privilege and an honor to feed my family by playing music. I thank the Creator for the opportunity to have my dreams walk with reality.
******************************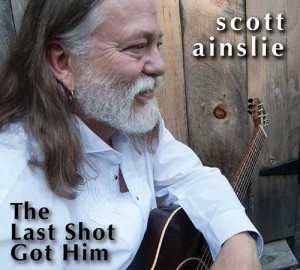 A Conversation with Scott Ainslie

Mike Ragogna: Scott, your latest album The Last Shot Got Him was released back in October. What's the reaction been to it so far?

Scott Ainslie: From the moment the first copies have gone out I've received very positive responses from listeners. The quality of the recording and the performances have both garnered considerable praise. And The Last Shot Got Him was chosen as the December, 2014 "Recording of the Month" by Rad Bennett at SoundStage! Ultra--at http://ultraaudio.com.

MR: How did the material come together for the project and what was the recording process like?

SA: I recorded 17 tracks to choose from for this record and released fourteen of them. The guiding principle was the voice and vintage of the guitar, a 1934 Gibson L-50. All the tracks are songs and tunes that the guitar might have been asked to play when it was young--ca. 1928-1941.

My process? I record all the tracks in my studio at Cattail Music in Vermont. I rough mix them and then Julian McBrowne and I mix the tracks together. For this project, I went to Toby Mountain for mastering. Both of these engineers are masters who believe in using a light touch with acoustic music and we have good results to show for that approach.

MR: Which songs on the project were the hardest to create and might there be a potential blues song behind that grueling process?

SA: This is an interesting question. Every life experience of course, when seen from the right angle, is a potential blues song. The tune I wrestled with the most was Irving Berlin's "Say It Isn't So." I first heard the tune back in 1981--a recorded performance by Sippie Wallace in her old age. The track was sassy and emotional at the same time. Her phrasing, worthy of study. So, I took the tune under my wing, worked out a big band influenced solo guitar part and began to sing it. The bar for the tune was really high in my own head, which I think is what made it difficult to capture. For many people, it's a touchstone song on the CD, which is nice.

MR: What is it about the blues that made you dedicate your music to the genre and accumulate your working knowledge of the field?

SA: I got my first 6 transistor radio--turquoise with a gold 6 on the front, mono ear phone jack--when I was eleven or twelve. I grew up at a time when you could hear all kinds of rock 'n' roll, soul music, rhythm & blues, and funk on the same radio station; in the same hour! When you start looking around to make music like that as an acoustic soloist, you wind up with the great models set forth in the 1930s by the likes of Robert Johnson, Muddy Waters, Blind Blake, Lonnie Johnson, Scrapper Blackwell and the like.

What attracts me to the music? The way it sounds, man. Music was my first language. My mother found me at the piano at age 3 picking out melodies from the records she listened to during the day. I've been singing and playing all my life at some instrument or another. Music: The sound is the thing.

MR: Who are some of your favorite artists on the blues scene now?

SA: I have been pleased to hear younger people of color take up the acoustic music again: Alvin Youngblood Hart, Corey Harris, Guy Davis, Keb Mo'. And, as long as Buddy Guy is still with us, he deserves his props. He's the best.

MR: What's your opinion of the state of the blues field now?

SA: I have yet to make it to a mountain top from which I might be qualified to answer a question like that. Blues is one of the musics I love. Affection is the key to admission here. But it also colors, as it should, any objectification of the genre. I'm a musician, not a critic. I'll leave that one for someone else to puzzle over.

MR: Has it been challenging to be a working artist as a career path?

SA: It can be difficult for an artist to feel useful in America. There are a couple of complicating factors: 1) Our commercial culture and many arts writers push the idea that an artist is egotistical, centered on self-expression, and 2) people misunderstand what they refer to as 'talent.'

Addressing the first of these, I view the role of the artist in society similar to the role of the shaman or griot in traditional cultures. We are keepers of the history and stories of our culture; we create works that remind members of the various communities to which we belong of that history and our shared identities, and having given voice to something indelible about who we are as a people, we raise the question: Are we happy with this? This is community-centered, not individual-centered work as I see it and endeavor to do it.

For the second, the idea of "talent" being some sort of gift, I actually agree with my mentor in composition and music theory, Rob Stewart--now gone--who used to state for anyone who would listen, "Talent is 90% discipline." Seen from this perspective, perhaps Mozart was given at birth 10% more than the kid next to him, but he was also the son of the finest music teacher in Europe at the time. He put in his time!

Artists have to develop craft, as well as individual and communal inspiration. The development of that craft takes concentrated attention over a long period of time. It's work. Sometimes it's like crawling over glass. To have that effort relegated to some sort of god-given gift is a very misleading--and belittling--way to look at what's going on.

That said, if you love music, it mostly doesn't feel like work, per se. And further, we learn what we love. Everything else is just memorization, it won't hold.

MR: What advice do you have for new artists?

SA: We are all standing on the shoulders of giants who came before us. We are links in a chain of human culture that stretches back to the 40,000-year-old Chauvet Cave paintings in France. From the very beginning of human society, the arts have played critical communal-cultural, individual, and spiritual roles. Learn something about where you are in that lineage. Know where you came from.

I know of no artist of note who sat in his or her room and generated great work solely out of their own heads, without knowing something of the artwork of previous generations.

There is such a thing as an individual genius, but they don't get that way in isolation.

MR: Would you have listened to that advice when you first started out and what's the best advice you ever got?

SA: By chance, that is how I started out. I met many senior traditional musicians in both white and black musical cultures very early in my work. I was very lucky to recognize the gift of that for what it was at the time. As for the best advice, I expect it was to make notes after every performance about what worked and, as important, what didn't work. Save the good and try to avoid the mistakes. Over time, this has made me a strong performer.
*******************************
DID YOU KNOW PENTATONIX'S "MARY DID YOU KNOW?"
Here's the video of Pentatonix's "Mary Did You Know?" in case you haven't seen it yet (thanks Dawn Bechtel for turning me on to the piece). And thank you everyone who is reading my posts, I really do appreciate the time you spend with these interviews and additional goodies. Have a wonderful holiday season, see you bright and early in 2015!
With love to my son Brandon...
Calling all HuffPost superfans!
Sign up for membership to become a founding member and help shape HuffPost's next chapter