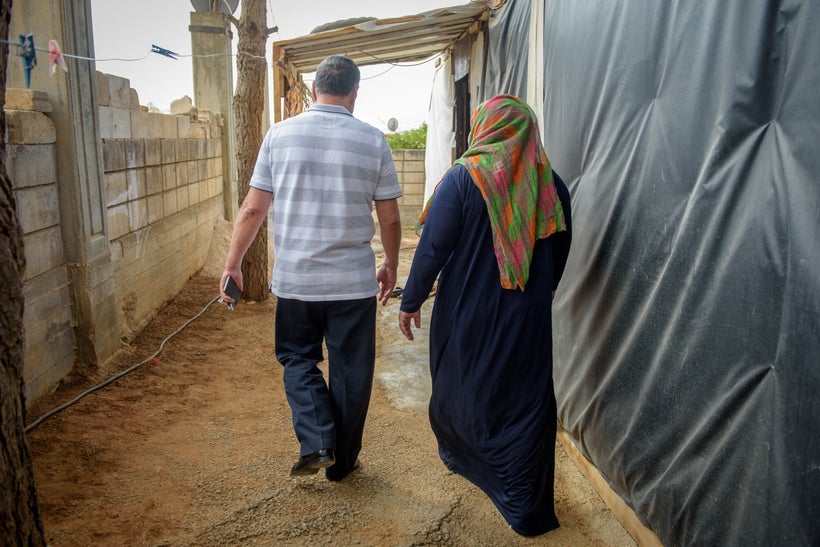 I'm a sucker for a touching Christmas story. Here's one that's as good as anything you'll see on the Hallmark Channel. Set in the wretched conditions of a refugee settlement, it's a story about love, joy, peace – and a man named Christmas.
On a recent trip to Lebanon I met Pastor Miled, whose name means Christmas in Arabic because he was born on the holiday. Miled has been in God's service for 21 years. But about five years ago, his ministry changed.
Syrian refugees started coming in increasing numbers over the nearby border, arriving with next to nothing and needing everything. This posed a dilemma for Miled and other Lebanese church leaders. You see, there's well-founded animosity toward Syrians in Lebanon – Syria's military occupied Lebanon for about 30 years – so the newcomers weren't welcome, especially as their numbers swelled above 1 million, a quarter of Lebanon's population.
Miled searched his heart and decided to see this as an opportunity from God – a chance to put the gospel message of love into action. He and his church embraced refugees unconditionally, providing food and other care. They also welcomed them to church services if they wanted to come.
One of the refugees who started showing up was a woman I'll call Fatima, a widow who escaped Syria after watching her teen daughter shot in front of her eyes. She and her two surviving children settled in a tent in Miled's community. She heard that the church was helping people, but at first she was reluctant to investigate: "I'd heard all bad things about Christians," she said.
Miled was different. He had no hidden motives. "Our only goal is to ease your burden," he told the Syrians. For Fatima, that meant helping her restart her career as a tailor while also assisting other mothers. A skilled seamstress, Fatima suggested organizing a sewing club for refugee women. Miled's church and a Lebanese aid organization partnered with World Vision to bring this to life. Today, Fatima trains 10 women in sewing. The group just landed a contract to make hundreds of school uniforms for local students.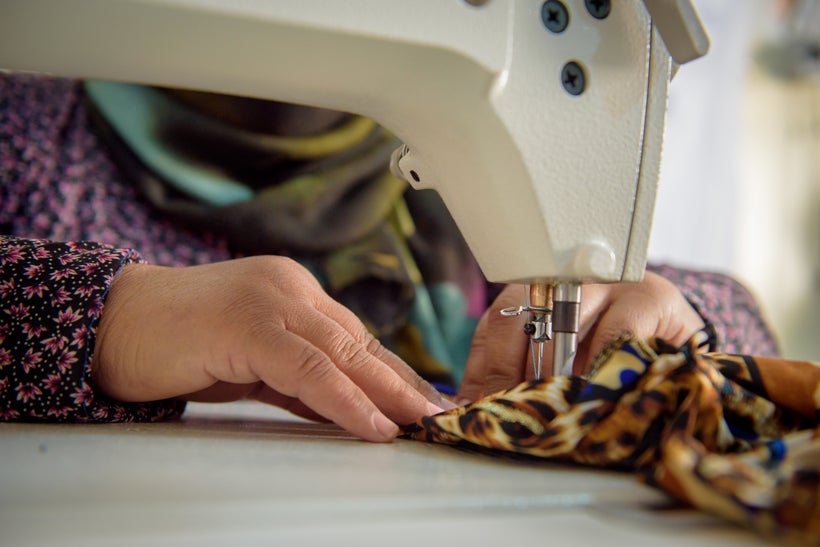 Fatima and Miled have become friends, with Miled calling her "my sister." She's now a regular church attender, eager to hear more about Jesus, who sacrificed himself for all people. In time, she found something she couldn't have gotten anywhere else. "The pastor reinforced the idea that we must pray for our enemies. He taught me forgiveness of others," she said, explaining that she has forgiven her daughter's killers. "Now I have peace."
When I met Fatima, she radiated joy – and I'm not the first to notice. "Anytime people come, they said, 'Why are you happy?' The joy is thanks to church," she told me. "Though I am living in poor conditions, I'm happy – unlike in Syria, where I had three houses, but I wasn't happy."
Those Hallmark holiday movies always end with the promise of a new beginning, and so does this one. Fatima's son and his wife are expecting their first child soon. They plan to name him Miled.
That's right, Christmas is coming to a Syrian refugee tent. And from grandma Fatima and namesake Pastor Miled, he will likely learn the true meaning of his name.
This is more than a heartwarming holiday tale. It's the true story of God's life-changing love. For He so loved the world that He gave us Jesus, the Prince of Peace – not to instantly snuff out all strife and conflict in our troubled world, but to reconcile us with God so that we can then be reconciled with one another.
That's what happens when Christ's ambassadors like Miled demonstrate the gospel: They point those who are desperate for redemption to the true source of love, joy, and peace. And this is how the world changes, one heart at a time.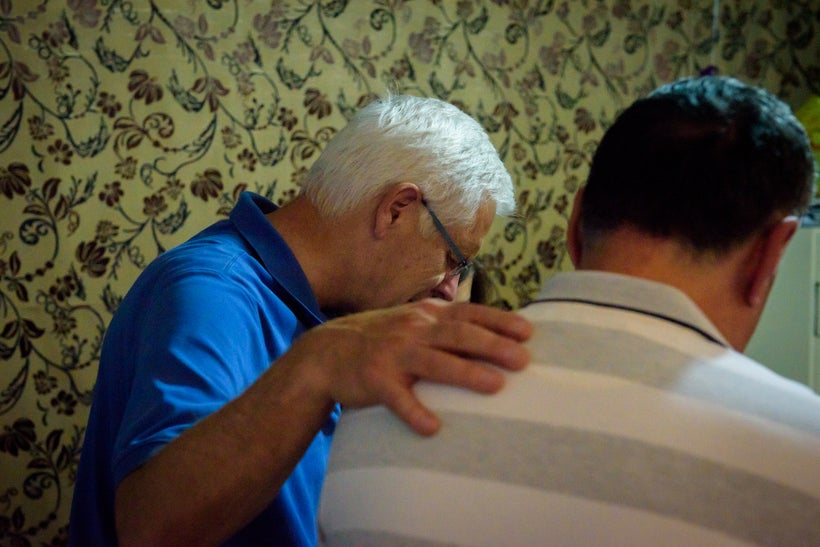 Calling all HuffPost superfans!
Sign up for membership to become a founding member and help shape HuffPost's next chapter
This post was published on the now-closed HuffPost Contributor platform. Contributors control their own work and posted freely to our site. If you need to flag this entry as abusive,
send us an email
.