It may not be the star of Bethlehem, but there's a bright green comet passing Earth by just in time for Christmas.
On a clear night, you might even be able to spot it with the naked eye ― if you know where to look.
Comet 46P/Wirtanen, a.k.a. "The Christmas Comet," passed within 7.1 million miles of Earth on Sunday, its closest approach. But it should be easily visible for much of the coming week and even beyond.
The approach gives astronomers "an important opportunity to study a comet up close with ground-based telescopes, both optical and radar," Chodas stated.
According to NASA, the comet will be in the constellation Taurus near the Pleiades. Look for a blur in a Christmas shade of green, which will slowly move across the sky:
If you can't find the Pleiades cluster, stargazing apps can help you locate it. Of course, darker skies and clearer nights will also help.
The University of Maryland has posted some charts and more tips to help spot the comet, and an observer at the Griffith Observatory in Los Angeles has compiled a chart that will assist West Coast skywatchers:
EarthSky and Sky and Telescope also have some pointers for spotting the comet, which was named for astronomer Carl Wirtanen, who first observed it in 1948 at the Lick Observatory near San Jose, California.
The comet should be visible for between two and eight hours per night over the coming year, NASA said. The best time to see it with the naked eye will be this week. After that, you'll need binoculars or a telescope.
On social media, people shared their own observations:
Related
Before You Go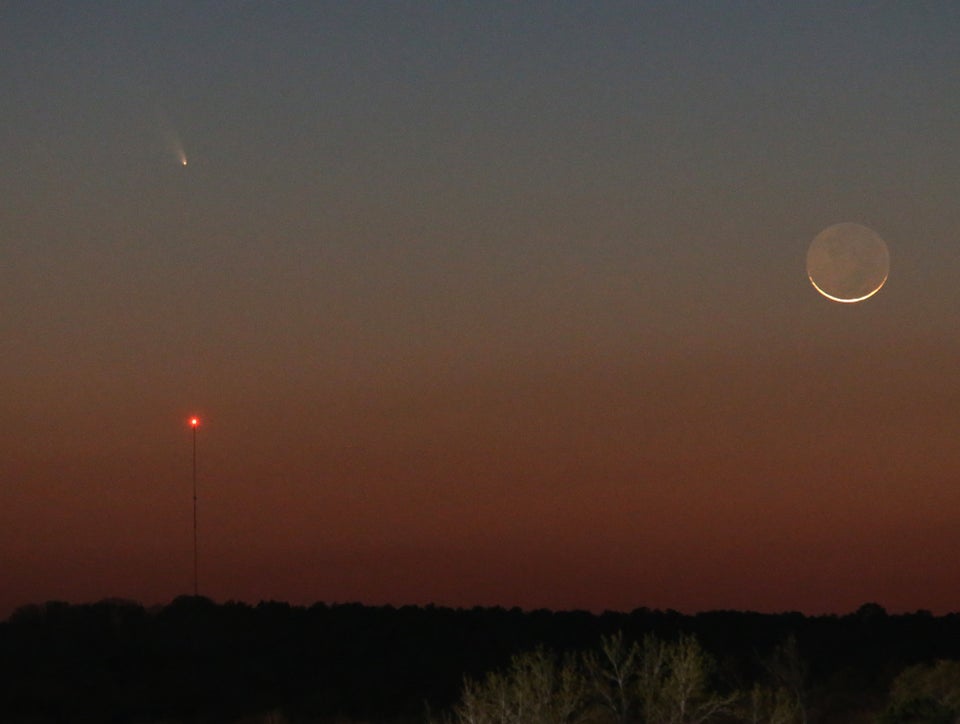 Comets
Popular in the Community