Every year for as long as you can remember, the Christmas season has somehow started even earlier than the year before.
Given the photo below -- that was captured yesterday by James Martinez, an engineering student at Moorpark College in California -- it seems that 2015 will be no different. Santa Claus is already gearing up to come to town.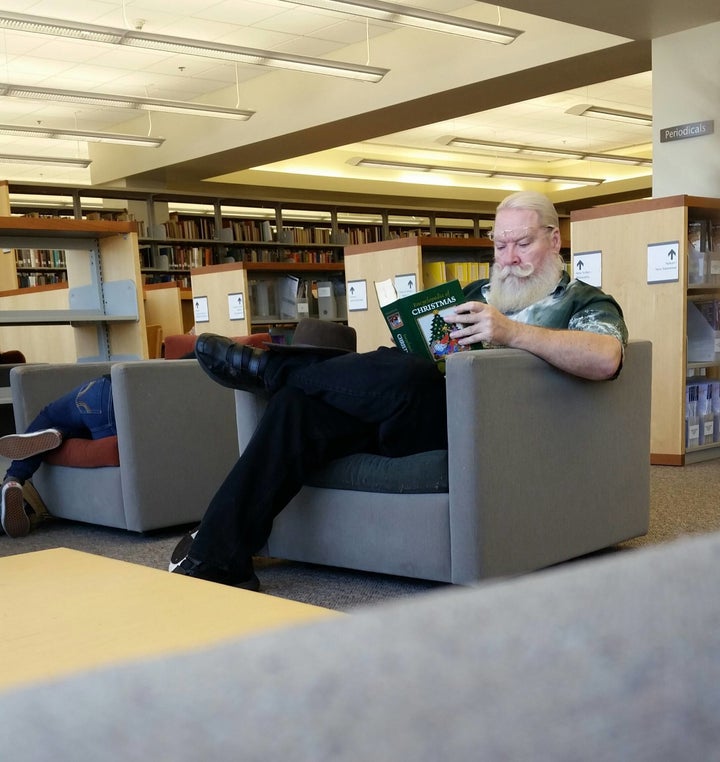 Wondering if this viral photo simply captured Santa getting through his summer reading list and not a canary warning of the coming onslaught of cheer, The Huffington Post found the man in the photograph with the help of Martinez and reached out.
"I am a traditional spoken-word storyteller, and a lore master on a few subjects -- faerie folklore, Celtic folklore, etc.," True Thomas the Storyteller (aka Robert Seutter) -- the alleged Mr. Claus -- told HuffPost over an email. After getting involved with a reenactment group in the late '80s, Seutter became their bard, moving on to storytelling at schools and getting involved with storytelling festivals. He also moonlights as a professional Santa.
"I'm a newer Santa, and it's my goal to become a Christmas lore master," he wrote.
Asked whether he noticed that his presence at the library was attracting attention, Seutter replied, "No one approached, it was done very stealthily. I thought all the students around me were sleeping, or zoned on their phones." Looking back at the photo, that clearly not-stirring student immediately to Thomas' right does appear to be ready for it to be the night before Christmas already.
Seutter said that he is researching for his stories all year round. Perhaps it isn't quite time for this Santa to be making his way into your living room, but do know that Christmas has already begun in London's iconic department store, Selfridges. It's only a matter of time, America.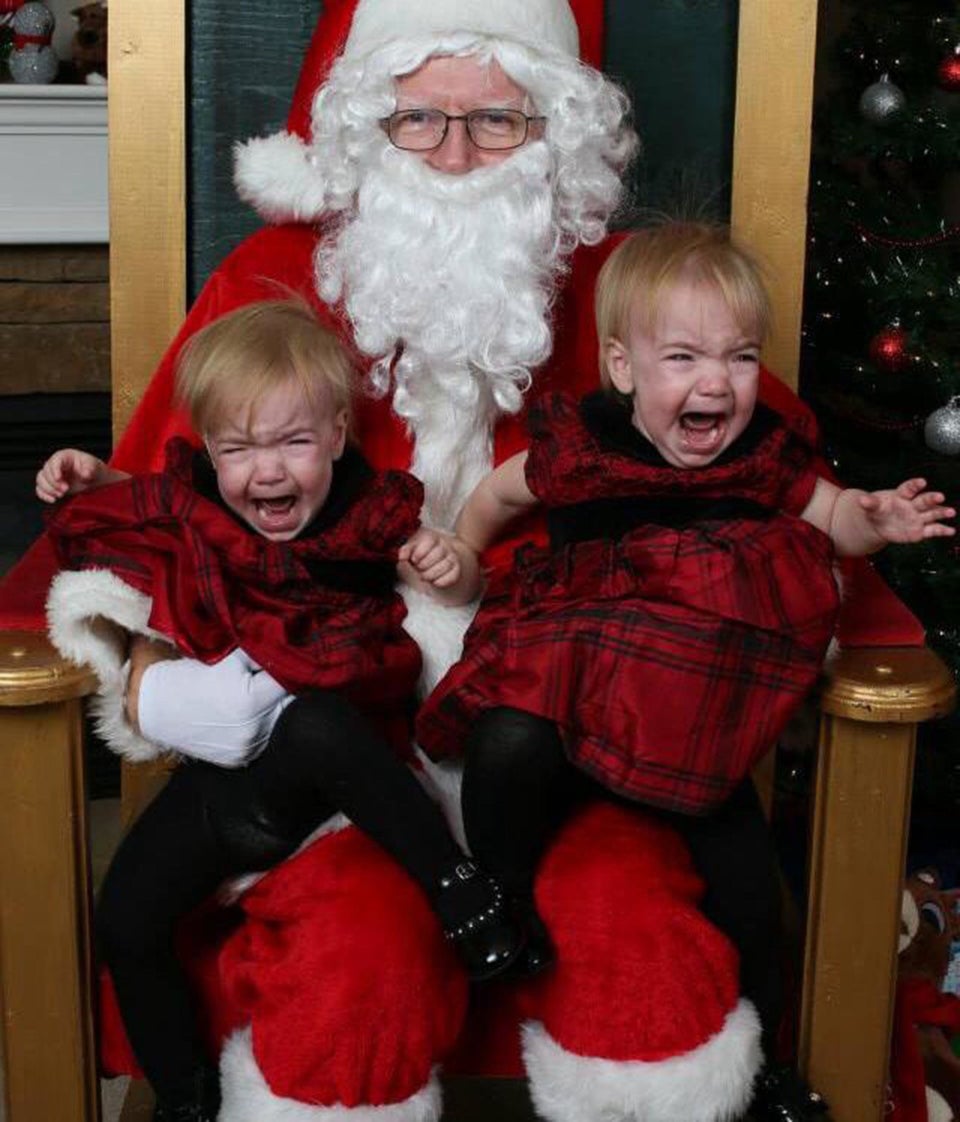 Santa Photos That Did NOT Go As Planned
For a constant stream of entertainment news and discussion, follow HuffPost Entertainment on Viber.
Popular in the Community