 I don't mean this as in, "Really, I love it, thus have eaten so much of it lately that I gained five pounds, so now I 'hate' it." No. I hate pumpkin pie. I hate its flavor and texture, its inescapably vegetably heft, the spices which make other dishes warm and bright but give this one an air of desperation, of something being hidden -- the same sense you get from cherry-flavored medicine.
But hating pumpkin pie is a good thing, because that's one less Christmas dish I need to feel bad about growing up without.
I was raised in a Jewish household, but had scant religious training or exposure: no bat mitzvah, no Hebrew lessons, sparse synagogue visits. Mainly, what I knew about Jews was what we were not. We were not the majority. We were not people who knelt before altars. We were not people who believed in a confusing multiplicity of deities, one of whom was sometimes called a ghost. We were not people who ate bacon, even in Nabisco Bacon Thins. And, we were not people who celebrated Christmas: This was perhaps the most adamant fact. No wreaths, trees, cartoon reindeer, nothing. No songs about snow. I was told to inform my friends that Chanukah is not the Jewish Christmas. Which it's not. See? I'm still telling you.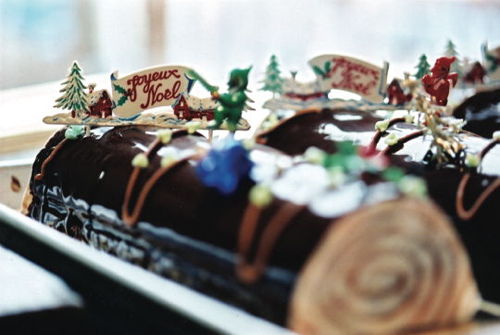 But because the Western world is very jingly-sprinkly-chocolatey-marshmallowy at this time of year, I harbored a humongous Jesus envy. Come every December, I obediently didn't celebrate Christmas, but sought ways of sneaking it -- absorbing it microbially, but seemingly involuntarily. In other words, Yuletide as a second-hand high. I could spend hours in stores where clerks wore Santa hats and Christmas tunes boomed through the loudspeakers -- because, hey, I was just shopping for chapstick. I could eat fruitcake -- because, hey, it was just lying there ignored at all the parties, so eating it was like performing a helpful janitorial service. Christmas commercials start on TV and I'm all for the vicarious now-you-see-me-inhaling-hot-apple-cider-fumes-off-a-stranger's-cup-and-now-you-don't.
I can do these things without considering anyone the Newborn King. I can experience Christmas as a passerby -- hey, I didn't know this was a Christmas-tree lot, I thought it was the forest -- and not as a participant, thus I cannot be blamed for it by my parents, who have left this world anyway and would not see me buying and trimming one of those pink-flocked Christmas trees I always craved. (I won't.) And anyone with a spinal column can see the primal need for solstice revels.
But every year it's back to the stealth jingle bells, and it's funny but it isn't, because it's about soul and spirituality and family and always feeling neither/nor and either/or, and like 65 percent of a person instead of 100 percent as life roars past. This Christmas thing is not the cause, of course, but a particularly pitiful, holly-jolly sign of being deeply, not-so-secretly screwed-up.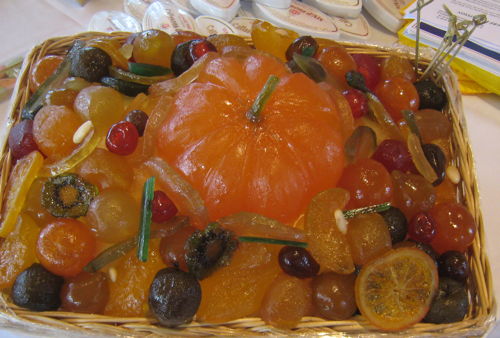 A tough Israeli surfer once scorned me for being what he called a whiny, wishy-washy, Woody Allen-style self-hating Jew. No way! I never whine!
My fa-la-la-la fakery persists. A lot comes down to which flavors and other factors render foods and drinks identifiably Christmasy: nutmeg, cinnamon, allspice, clove, ham. ginger (as in gingerbread, not as in pad thai), brandy, candied citrus, red, green and both visual and verbal references to carols, angels and/or swaddling clothes. We see this embodied beautifully in, say, the Egg Noggy Nog cocktail created by bar manager Dave Curiel at the The Hideout at Dalva in San Francisco, comprising Campari, allspice dram, Wild Turkey bourbon, maple, cream, coffee bitters and egg: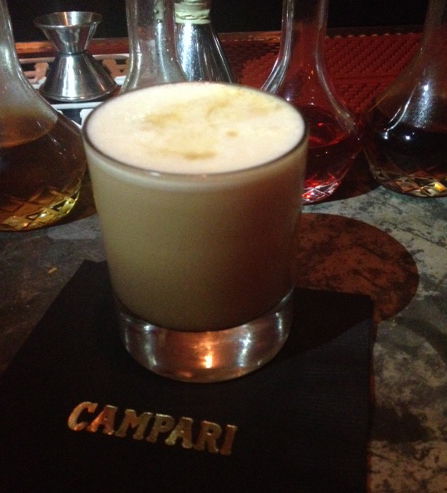 Or The Pear Tree, one of the "12 Cocktails of Christmas" served at Berkeley's FIVE bistro: pear vodka, ginger syrup, lemon and calamansi juice: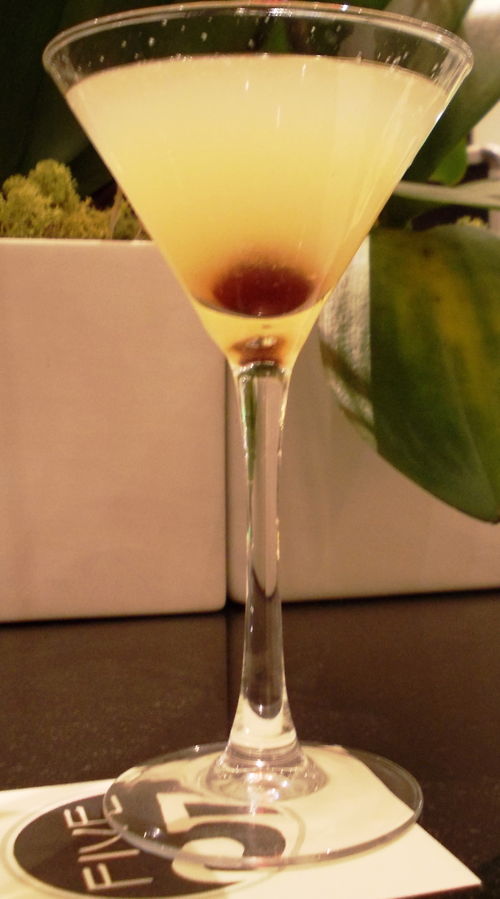 At Harry Denton's Starlight Room in San Francisco, holiday cocktails served in cute little bottles are unmistakably red and green: The red one comprises vanilla creme soda, Campari and Frangelico; the green one comprises Flor de Cana, green apple juice and winter spices: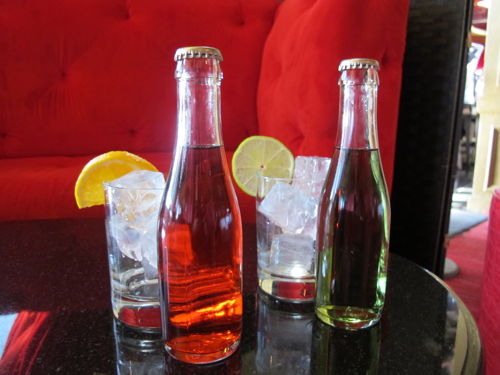 Then we have in-your-face Xmaseries such as the cream-filled, meringuified Bûches de Noël (depicted above) baked at San Francisco's La Boulange and topped with sweet edible soil, mushrooms and moss. (Schooners Coastal Kitchen in Monterey serves a Black Forest version, featuring brandied cherries and crème fraiche mousse.)
But these obvious bell-ringers trigger my guilt which is as primordial, useless and vestigial as emu wings. I still sneak eggnog, on the premise that I mistook it for milk. So in the spirit of don't-tell Noël, I ask you: How might standard, year-round fare be holidayized almost as if by accident? Inadvertently?
Cinnamon and cloves sneak into tea, coffee, oatmeal, French toast and Salisbury steak without a trace. Candied citron hides excellently in green salads. And St. George Spirits distills its delectable Terroir gin with actual Douglas fir, so it tastes like Christmas trees. But looks like ordinary gin, so who would know? And can I help it if a chipotle pepper and a face just happened to randomly fall onto this persimmon, making it vaguely resemble one of Santa's elves?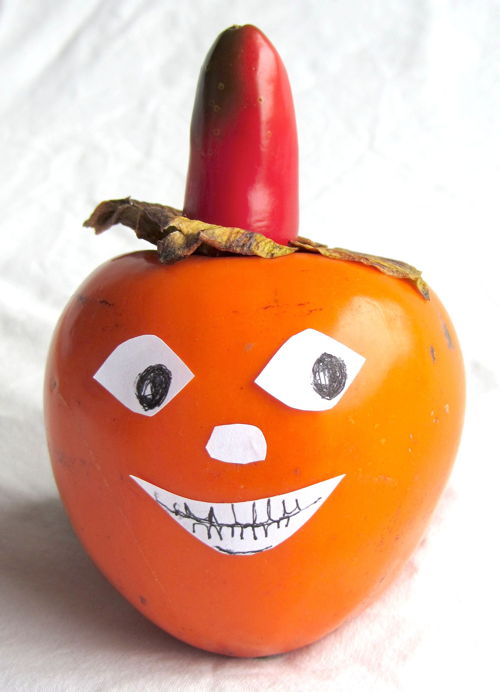 Egg Noggy Nog image courtesy of The Hideout at Dalva. Pear Tree image courtesy of FIVE. Bûche de Noël image courtesy of La Boulange. Duet Bottles image courtesy of Harry Denton's Starlight Room. All other images by Kristan Lawson. All images used with permission.