If you have a big family, a wide network of friends, or an intrinsic spending problem, Christmas shopping can be so much more stressful. How can you grab something awesome for everyone on your list without going broke? Yes, gifting scented candles is still an option, but those of us with more than an ounce of creativity just know there's something better out there.
There is. I've browsed online and found some really unique gifts that aren't expensive OR terrible. That's a winning combination! Christmas creeps ever closer, so quickly pick some things from this list, order them, and let your holiday stress melt away. It's a start, anyway.
Christmas Gifts Under $25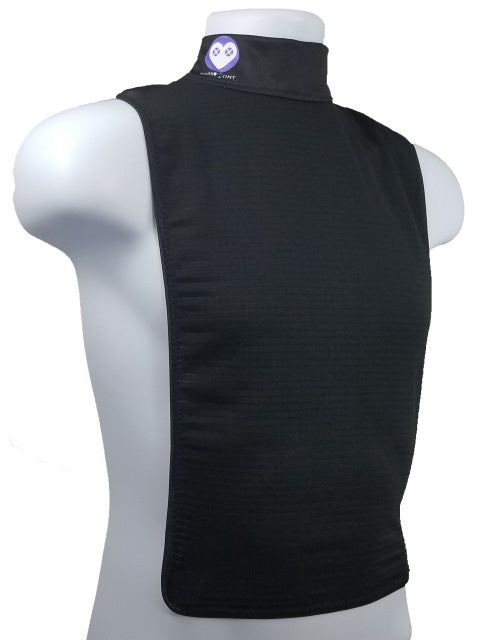 The Warmfront uses high-tech fleece to insulate the chest area without weighing you down. The Velcro collar allows you to put it on and remove it easily, should weather conditions change. It rolls up into the size of a pair of socks for easy stashing. It's a perfect gift for the outdoorsmen and women in your life.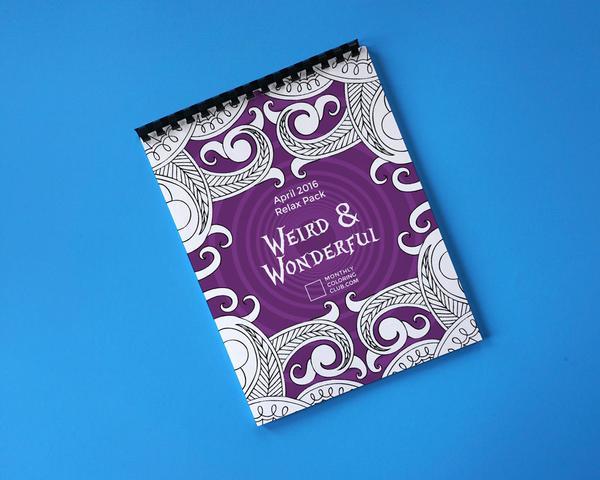 This makes a great gift for anyone who's chronically stressed or loves to color. Monthly Coloring Club is a 5-star rated coloring book subscription service with high-quality adult coloring books and unique designs. This is not a coloring book you'll find in the checkout line at T.J. Maxx. It's printed on 110 lb. card stock and filled with 20 pages of weird designs.
3. Admiral Fitzroy's Weather-Predicting Storm Glass ($24.99)
The storm glass is on my personal Christmas list. It's unclear whether or not these things accurately predict the weather, but come on - we all have access to that information online. This is for fun! The glass contains a solution of camphor and water. The camphor reacts to the pressure and conditions around it to create crystallization and formations that reflect what the sky might be planning for us (snow, sunny, foggy, cold, rainy, etc.). Perfect for dads who think they're meteorologists and curious, scientific types.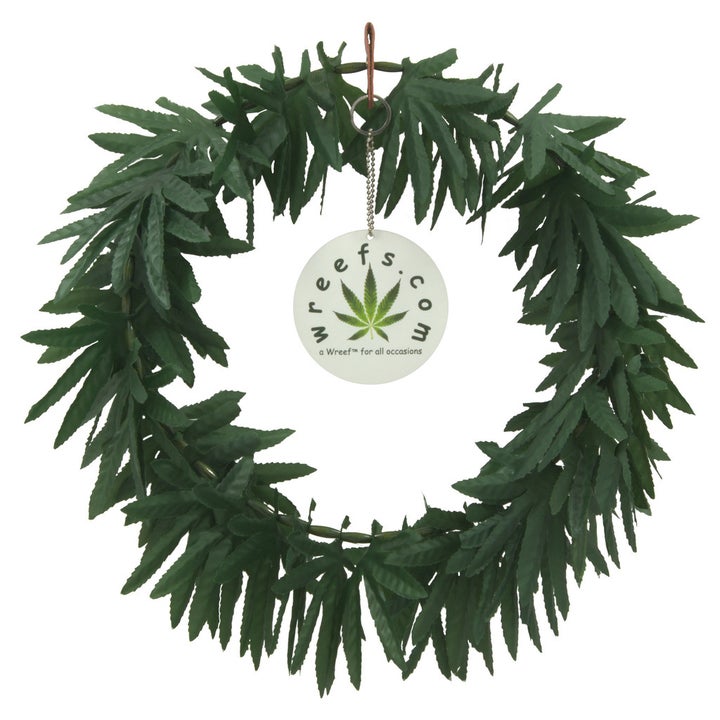 This one's for friends and family that are kind. You can ship it anywhere without worry because it doesn't contain any actual plant matter. It's exactly what it looks like: A wreath made up of cannabis leaves instead of the more traditional evergreen trimmings. It can work in a cannabis-friendly home, coffee shop, or wedding year-round, and it's sure to be the most unique gift under the tree.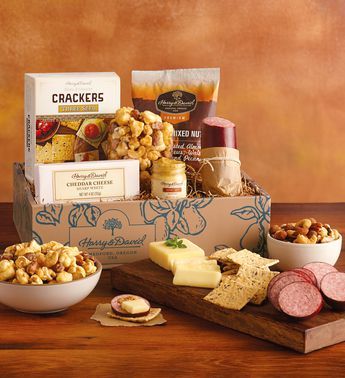 As a kid, I thought these gourmet meat and cheese boxes were such a waste. Christmas was for toys and sweets! But in my modern wisdom, I now understand that these boxes are the ultimate gift. You don't have to go all-out to impress - the snack box is filled with goodies like hickory-smoked summer sausage, aged white cheddar cheese, honey hot mustard, three-seed crackers, premium mixed nuts and Classic Caramel Moose Munch® Premium Popcorn. Boom.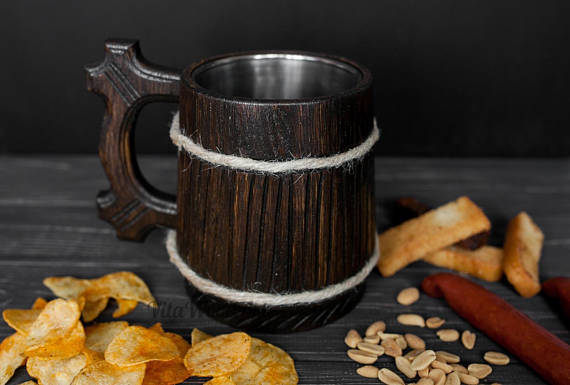 You'll probably want one for yourself, too. A handmade wooden mug that can hold about .5 liters of liquid and looks rustic yet polished - where is the flaw? There doesn't seem to be one, so it's a safe bet for the beer-loving (or liquid-loving) people in your life that are hard to buy for. Guaranteed they don't have one yet!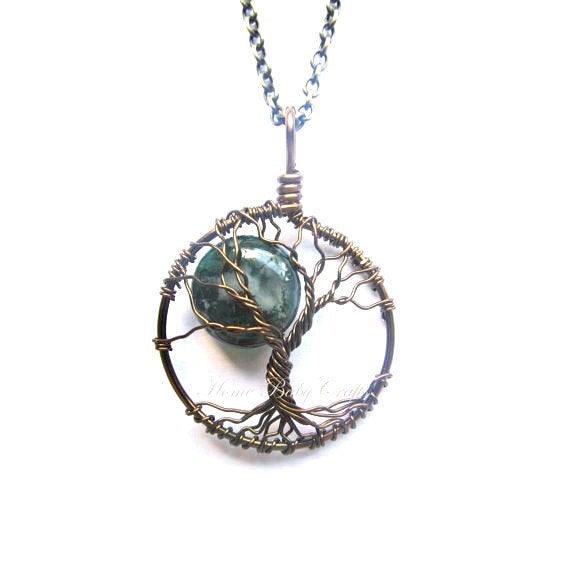 The tree of life is brought to life with earthy materials like moss agate, copper, and brass. It's a unique, handmade necklace that anyone in touch with nature will love. Someone's hands placed the moss agate, formed the brass, and twisted the copper wire into the hauntingly beautiful limbs and trunk you see in the photo above. That's impressive, and the receiver is sure to enjoy it for years to come.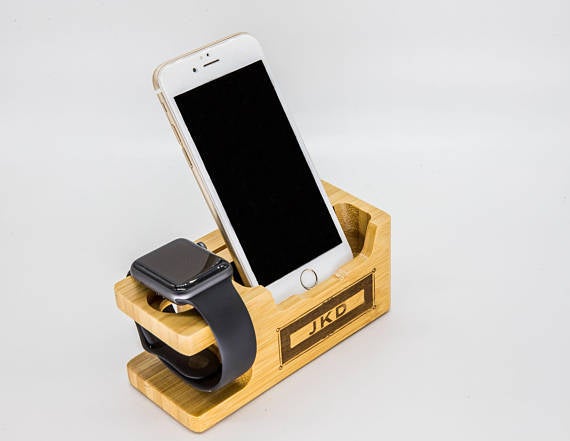 A home for a smartphone, smartwatch, and any trinkets or EDC items that can fit - this is a creative and functional gift that anyone on your list would love to have. You can even have it personalized for a small additional fee! It's made of bamboo and has slots for your charging cords. What's up, dock?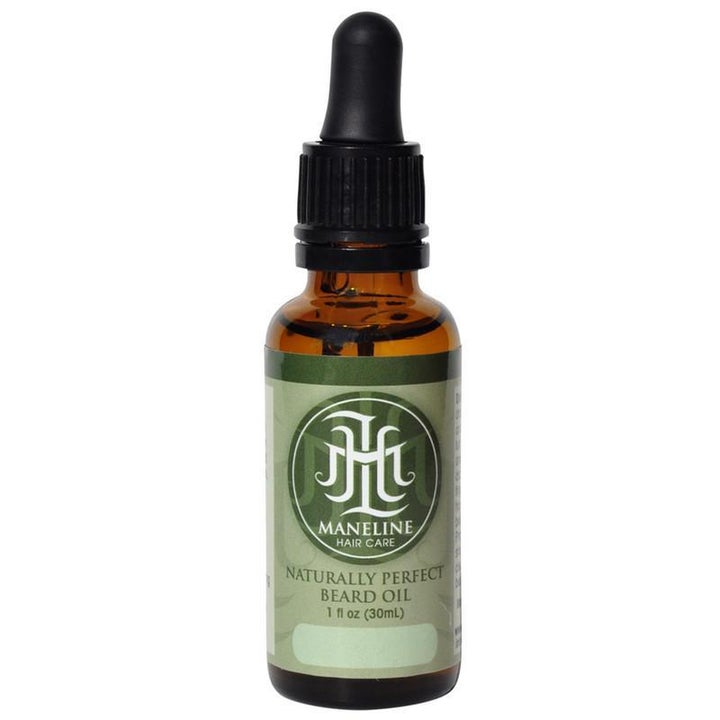 The bearded wonders in your life don't deserve to muddle through each day with dry, scraggly facial hair. Coincidentally, here's an all-natural product that delivers moisture and much-needed nourishment to the beards you love without all the harsh chemicals and byproducts. This is ManeLine's natural beard oil, containing coconut, sunflower, jojoba, argan, aloe extract, and Vitamin E oils.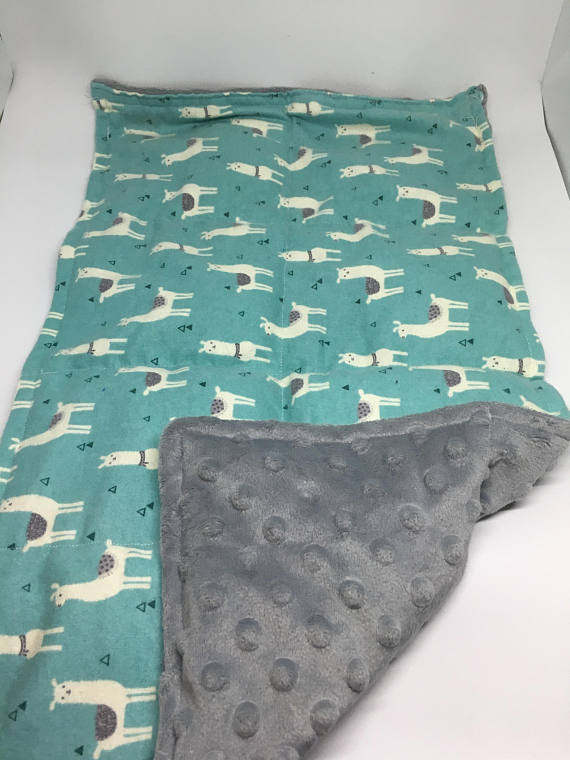 You've probably heard about weighted blankets and the benefits they are associated with. How cool would it be to give one as a gift? This particular version is a lap blanket, not full-size, and can contain up to 5 pounds of pellets. It won't make you feel like you're stuck under it or unable to breathe, but it's enough weight to offer the snugness a weighted blanket should provide. You can choose the fabric pattern and underside color.
These are the best Christmas gifts I found under $25 - what else would you add to the list? What's the best gift you've found under $25?
Related
Popular in the Community