Colorful, glittering lights, delicious hot chocolate in between shopping for gifts, and a stream of invitations to parties all signal that the holiday season is in full-swing. But here at DivorceHotel HQ we need no reminders, since it's around this time every year that applications start to pour in. It's a well known fact that divorce rates increase during the holidays. Some even say that divorce rates double at Christmas time. It's true that the most wonderful time of the year is not for everybody, but why has it become "break-up" season for so many couples? More importantly, is there anything that you can do to protect your relationship from this phephomenon?
To most people the holiday season is very romantic- an idea that is reinforced by the constant flow of sentimental commercials on TV and festive decorations that seem to appear earlier and ealier every year. But the reality is that this Christmas wonderland is actually a very stressful time for many couples, and if your relationship already experiences problems, the entire month of December can be a huge test.
In a nutshell, holiday season stress is caused by time and money. Rushing around, making plans, and finding those last-minute gifts puts a lot of strain on couples' schedules and wallets, and the stress is even more intensified if the couple has kids. Add to that social obligations, where families and friends are essentially forced to see eachother, whether they want to or not, bringing all of their own expectations about how to have a wonderful Christmas. Next, add the traffic, as families hustle and bustle with the final details, all the while trying to be on time for every party and dinner. Just thinking about it is exhausting! But, I think that everybody recognices these all too familiar scenarios and the stress that they cause.
Christmas itself is not the reason why relationships fail. In fact, many couples pause divorce proceedings over the holidays. That said, spouses tend to reflect on their lives at the end of the year, using Christmas as a time to weigh and measure their levels of satisfaction about their marriages. It is almost like a yearly test for couples, and if their relationship has been on a downward spiral, things are unlikely to improve at this time.
But don't worry just yet, because I have some tips that can help you through the holiday season.
Have you or your spouse ever bothered to question why you are doing the exact same thing for Christmas that you have always done? Does your yearly holiday routine make you happy? Do you, your wife and the children actually experience any quality time together? If you answered no to any of these questions then you need reconsider your holiday planning. Instead making it a predictable, annual rat race, maybe you should schedule things you are actually looking forward to.
Which brings me to my next point.
Make plans, but be sure to manage your expectations
You and your partner need to be clear about your holiday expectations. Define together what gives you both that Christmas feeling. Of course family and friends are important, and you still have to satisfy social obligations, but try to remember that your relationship consists of two people. Do not forget to pay attention to each other during the holiday season and be sure to make some room for romance, even if it's just stealing kisses under the misletoe!
Periods of increased stress can definitely impact communications. That's why it 's really important that you and your partner openly discuss plans and details for the holidays. I encourage you to focuse on the things that you DO like instead of that you DON'T. Remember to be respectful of eachother's point's of view. But…be careful not to mix with alcohol with communication, since even a couple of drinks can exagerate emotions and reactions.
Christmas doesn't have to be a nightmare, but it is a test on your relationship. With this in mind, you have an opportunity to get closer to your partner, improve your relationship, and have some fun when visiting friends and family. But, once again, don't forget each other! I can hear you thinking… ok, Jim but what are you doing this Christmas? I already broke the holiday routine some years ago and continue to manage my expectations each year as a I make Christmas plans. Of cours I spend a couple of days with my beloved family, but after that I fly to a warm country with white sandy beaches and do my best to enjoy every single day!
I wish you all a very merry Christmas and a happy new year!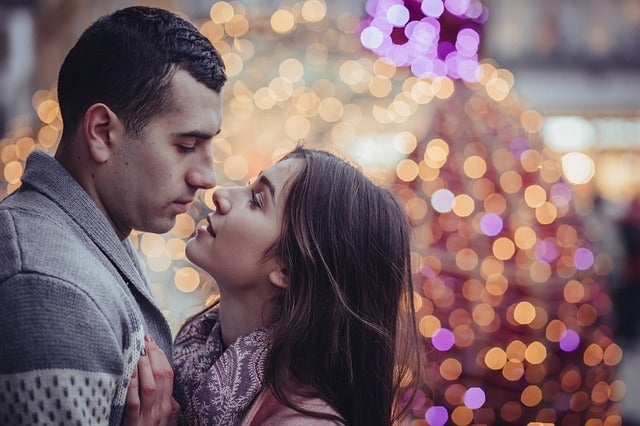 Calling all HuffPost superfans!
Sign up for membership to become a founding member and help shape HuffPost's next chapter
This post was published on the now-closed HuffPost Contributor platform. Contributors control their own work and posted freely to our site. If you need to flag this entry as abusive,
send us an email
.