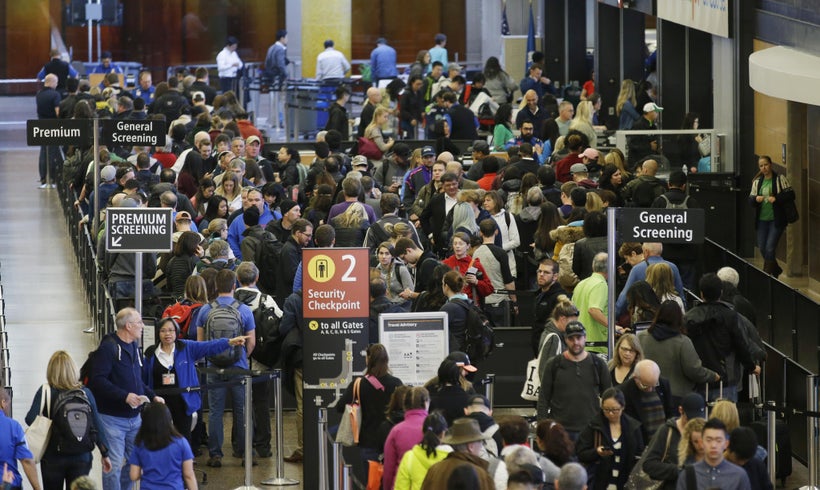 If you ask most Americans when it comes to flying, travel is worse the five years ago, and the most times when travelers want to pull out their hair in frustration in the Christmas holiday season.
Due to flight delays, long lines at airports, traffic to and from airports, Americans avoided flying 32 million times last year. The monetary loss is a staggering $24 billion in spending costing thousands of jobs.
."Air travel isn't a privilege of the few—it's an essential pillar of our economy and our American way of life, especially around the holidays when families gather," said U.S. Travel Association Executive Vice President of Public Affairs Jonathan Grella.
It's quite clear that flying has lost its luster. Most Americans believe airline service has declined. In the recent survey 6 out of 10 travelers believe that ancillary fees such as checked bags, charges to change flights, meals and drinks not being free, and with some airlines now charging for seat assignments, it's not too difficult to see the frustration of the public with the airlines who continue to have banner years while reaping huge profits.
Many travels believe that the airport experience needs to be streamlined. The hassle of line lines and stringent TSA checking to many is simply not worth flying. Travelers also stated that moving around airports has gotten much worse.
The headaches of flying resulted in a quarter of U.S. travelers surveyed completely skipping a leisure trip by air.
If there is a silver lining most business and leisure travelers agreed that if the airport rendezvous is streamlined they would take up to three more trips per year.
It is clear that changes need to be made to modernize airports. It should be noted that 15.3 million American jobs are supported by air travel.
Congress must pursue policies to modernize airports and air traffic control infrastructure while regulating how airlines treat their passengers.
Passengers also stressed the need for congress to encourage competition in the air sector.
The U.S. Travel Association's is the national, non profit organization representing the $2.3 trillion economic output created through travel. It's mission is to increase travel within the United States which in turn creates jobs in the travel sector.
REAL LIFE. REAL NEWS. REAL VOICES.
Help us tell more of the stories that matter from voices that too often remain unheard.
This post was published on the now-closed HuffPost Contributor platform. Contributors control their own work and posted freely to our site. If you need to flag this entry as abusive,
send us an email
.