Christmas Morning Casserole is perfect for long lazy mornings with family and friends. A super simple casserole made with refrigerated biscuits, eggs, cheese, and bacon.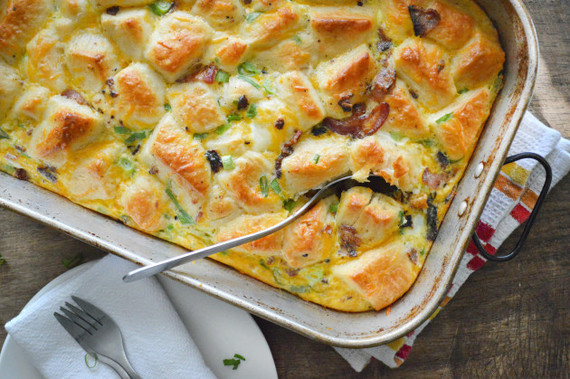 Are you excited for the holidays? I am excited.
Christmas morning is obviously the peak of all the holiday excitement, and in our family it is always spent hovered over hot coffee and breakfast casseroles, while we refuse to wear anything but pajamas and laze on the sofa.
That's how you do a holiday up right.
All families do things differently though -- some stay at home and receive guests, some have to travel, some spend holidays with friends. In any circumstance, it's always great to have a really easy go-to recipe to serve up a big breakfast fast. Sometimes I make this bacon spinach breakfast casserole -- it's always a hit. And sometimes I lean towards a quick scramble, like this sausage and butternut squash scramble.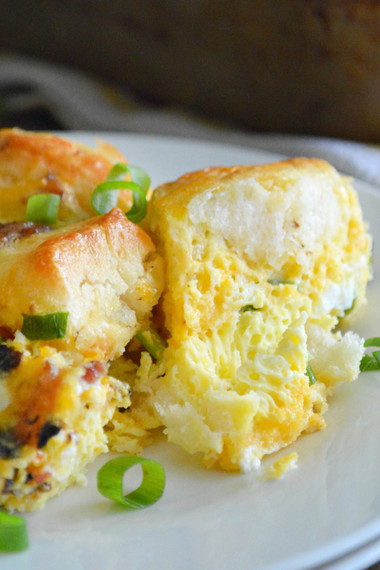 But! As far as easy-to-make, easy-to-clean and easy-to-feed-everyone goes, Christmas morning casserole is IT. It's also great for things besides Christmas. Like sleepovers.
Have you ever tried to feed a bunch of hungry boys in the morning after a really long night of them not sleeping at all? This is how you do it.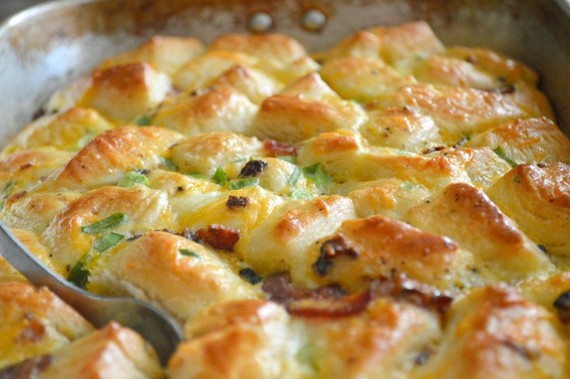 Christmas morning casserole is loaded with eggs, bacon, cheese, and biscuits. It's also really easy to customize. You could substitute sausage for bacon. You could add sausage with bacon. You could forgo the meat and throw in some spinach, tomatoes, and peppers. Basically, if you think it would taste good in an omelet it will be delicious in this casserole.
The canned biscuits really make this easy to pull together. If you have gluten free needs, try this cheesy delicious gluten free breakfast casserole. If you are feeling like some southern comfort, try these super yummy cheesy grits with eggs and spinach!
Heather, the author behind the blog
, really really really loves waffles. She's our newest
fanatic, and we're so glad!