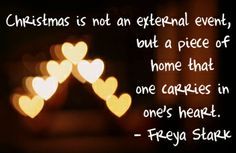 No matter how much time passes, deep inside me the little girl still hopes that her parents could have stayed together or that the divorce could be reconciled. I have this image of happy ever after, of a mother and father growing old together.
I would fly home for the holidays and we'd get out the old Christmas box where I'd find baby's first Christmas ornament and pictures of us cutting down christmas trees. My moms stocking, would be next to my fathers stocking, then would hang mine, and the new one mother made for my husband, followed by the dogs stockings too. Dad would be his grumpy self and mom would ignore his bah humbug mood and pour him egg nog with brandy, he would get more cheerful with each sip. Dad's face would light up as we talked about past Christmas's and the year we got an orange tree instead of a christmas tree, and how much he preferred having a tree we could plant afterwards then throw in the dump. Dad would hand make all his gifts in the wood shop out back, carved treasures or a new wooden jewelry box and mom would get us all what we had asked for wrapped in big red bows that said From Santa. We'd all sing Christmas songs and eat a big christmas meal together, dad would have smoked salmon just for the occasion and we'd go to bed full and happy and content. How wonderful it could have been.
I was 13 when my parents divorced. The years that followed after became a blur, I remember sad things, like me waiting for dad, coming home from the pub on a skate board only to have fallen half way home and walk through the door cut and bleeding, me bandaging him up and telling him it was all going to be okay, but I'm sure there where very happy moments too. It's funny how the sad things stick like a dream you never stop hoping for. Christmas was never the same after the divorce, nothing was.
Seventeen years have passed, but the longing of a complete family (one that was never broken) remains somewhere deep inside me, it leaves an empty place that needs to be filled.
I flew to California to see my mother and her husband for the early part of December and my Dad will fly to me to spend Christmas with his daughter. We make new memories, we enjoy what has become, and it feels as if we have all moved on.
But somewhere deep inside their will always be am empty place in my heart when Christmas comes to town. To say that children get over a divorce would be a fabrication of the truth. I don't know if we ever really do.
Despite my feelings of despair this time of year, there is a real gladness in the air. I know I can create my dream of happy ever after, starting with my own family. Choosing to love my husband every day even when I don't feel the love. Creating Christmas memories for my own future children, with our own traditions. It will be better then what I wished for, because I am in the field of manifesting my reality. We all are. And once we realize that this world can be better then what we lacked then we can let go of the past, its pain, its regrets and it's sadness and start living in this beautiful Christmas present.
Calling all HuffPost superfans!
Sign up for membership to become a founding member and help shape HuffPost's next chapter