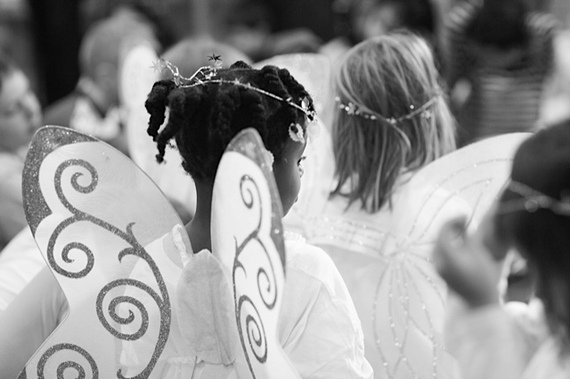 I have a friend who doesn't do church and doesn't particularly do God, but she drove 45 minutes to listen to our parishioners sing Christmas carols (and drink beer) at the Irish Pub next door to my church.
"So, why come to this?" I asked.
"Because I like those songs."
"Those songs -- Christmas Carols?"
"Yes."
Christmas is like that...
Christmas Eve, I'll see people in our pews who would never come on a Sunday morning. Somehow though, on this night, they wind up sitting in our drafty, candlelit sanctuary. Some come because they were at a party and they got dragged along, others are here to avoid a family Christmas fight. For others our church is a place that is lit, open and warmer than outside. Then there are the people who are literally just passing by and on a whim, in search of something or someone slip in just after we finish singing Come All Ye Faithful.
Because, Christmas is like that. People walk through our doors who wouldn't normally. Christmas is one of those times, in the midst of the early darkness and late sunrises, when we get a bit reflective. It's this time, when there is more dark than day, when we remember all over again the hole in our collective hearts. This year that hole has gotten, deeper, dimmer and darker. We do not have to look far to see the crumpled bodies of Eric Gardner and Mike Brown. Or travel far to hear torture justified. Or wait long for another Sandy Hook .
Frosty may be a jolly, happy soul, but his old top hat and button nose, do little to lift our collective woes. Loved ones ailing, fraught relationships, professional disappointments: a sad unrest settles in. Our wounds are palpable. Christmas.
"For unto you is born this day, in the city of David, a savior, who is Christ the Lord."
Christmas is... a wailing infant, wrapped in rags. If any one of us saw him, vulnerable and exposed, who of us regardless of how inept we are and overburdened we may be, who among us would not reach down, pick him up and care for him ? All of us would protect him, hold him and keep the little one safe. Because that is what humans do. We see someone in need and we help.
The birth of Jesus of Nazareth, calls us to this truth over and over again each year. We like God, are people too. We are the human beings we long to be. Seeing, holding, caring, leading, you and I, each and every one of us.
Christmas reminds of our true selves even when we have lost that essential knowledge. Christmas reminds us of what we know how to do, even when we are so far gone, that we have forgotten how to cry. God has not forgotten. As God trusts us to care in a way that we might not yet trust ourselves to do. Yet God who knows us, trusts us and risks for us.
"And this will be the sign for you, you will find the child wrapped in bands of cloth lying in the manger."
We, whose hearts have holes, we who have found ourselves feeling underwhelmed, and over burdened, it is we to whom God trusts and turns. Though we find ourselves struggling and giving up, God will have none of that. Saying to us, in the birth of that child, "Carry on, go forth, care for me, and for all that there is."
"So the Shepherds went with haste and they found Mary, Joseph, and the child lying in the manger. They made known what had been told them about the child and all who heard it were amazed."

We, with an infant, crying and calling us, we cannot leave that little one alone. We, must act now, to care now and move forward; seeing, finding and taking hold of all that is Holy in the world, eventually filling that dim dark hole.
As we leave church after midnight mass, it will still be dark and where I live, cold But the next day, the sun will come up earlier, than it did today. A hope born this night will show itself in that early sun that rises tomorrow. Calling us to be again, who we long to be, the humans who we are so that this our world will become a place, of wholeness and holiness.
"And there was with the angels a multitude of heavenly hosts, saying, "Glory to God in the Highest heaven and on earth, peace and good will..."
Come all ye faithful. All ye humans. Let us adore him.
Photo Credit Charlie Simokaitis
Popular in the Community