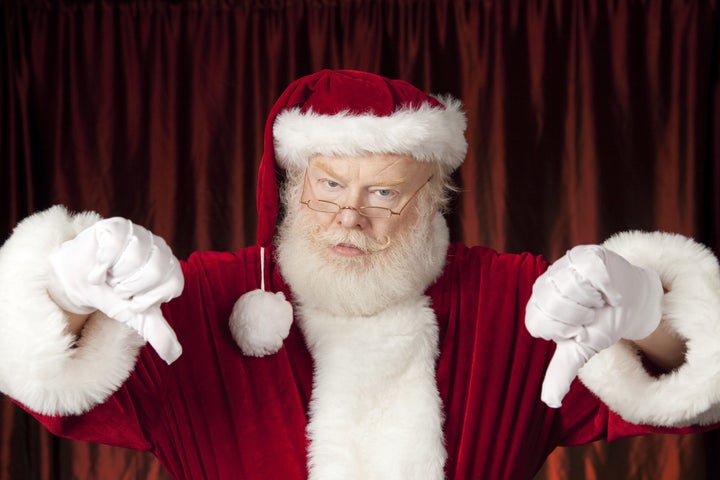 This article is part of HuffPost's Reclaim campaign, an ongoing project spotlighting the world's waste crisis and how we can begin to solve it.
The spirit of giving is in full force, but with it comes a whole lot of garbage.
One million tons sure sounds like a lot, but it's not all that surprising when you consider how our consumption habits have evolved when it comes to the holidays.
Increased online sales translate into a surplus of packaging waste. Wrapping gifts sends massive amounts of decorative paper to landfills. And cooking up heaping quantities of food at gatherings means plenty of leftovers in the trash.
"The magnitude is what really blows your mind with this one," said Nicole Civita, a professor and director of the Food Recovery Project with the University of Arkansas School of Law and assistant director of the Rian Fried Center for Sustainable Agriculture & Food Systems at Sterling College.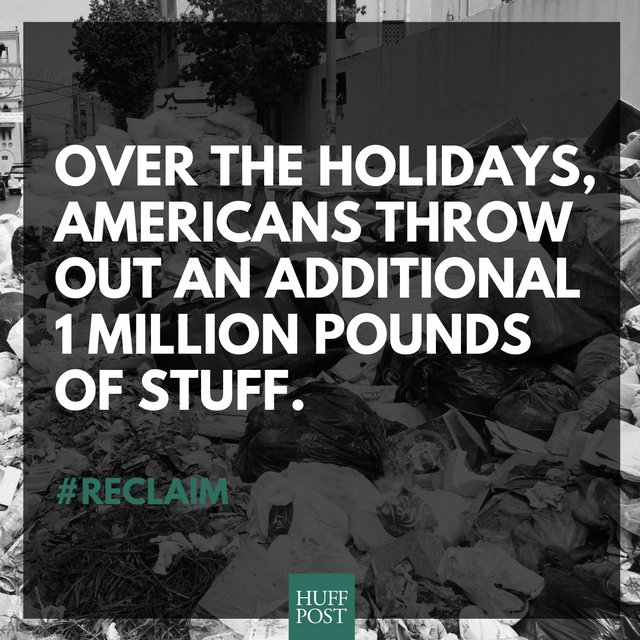 Over Thanksgiving, for example, Americans wasted about 204 million pounds of turkey, according to the Natural Resources Defense Council, a nonprofit conservation group.
In addition, the amount of things Americans order online over the holidays is skyrocketing. Consumers spent $3.45 billion on Cyber Monday alone, a 12.1 percent increase over last year, according to Fortune. And though we're pretty responsible about disposing of some kinds of packaging ― almost 90 percent of corrugated boxes were recycled in 2014 ― materials like bubble wrap and other linings tend to get sent to the landfill.
The irony of it all is that the exorbitant amount of waste stems from revelers' generosity. There's a sense of overwhelming pressure to stuff our guests, give bright and shiny gifts and throw elaborate parties.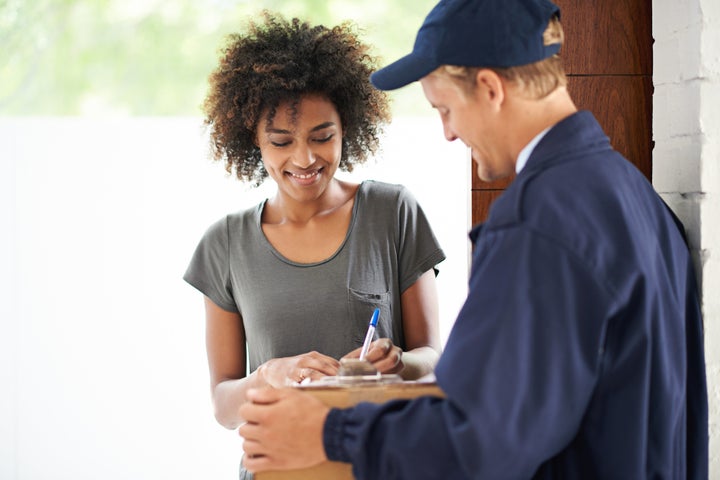 "There's this frenzy of expectations," Civita told The Huffington Post. "It can be a time when we feel really pressured to spend, to make, to do. In that heightened environment, we are just a little more lax about a lot of our environmental ethics, and about our consumption."
Civita, and other waste experts, agree that revelers can easily minimize waste over the holidays without sacrificing their indulgences. It just takes a little bit of planning.
For example, while preparing for a holiday meal, Civita suggests taking inventory of the pantry and then developing a plan based on what's already available. She also recommends serving food in shifts, so the dishes that don't sit out as long have a better chance of being reheated and eaten the following day.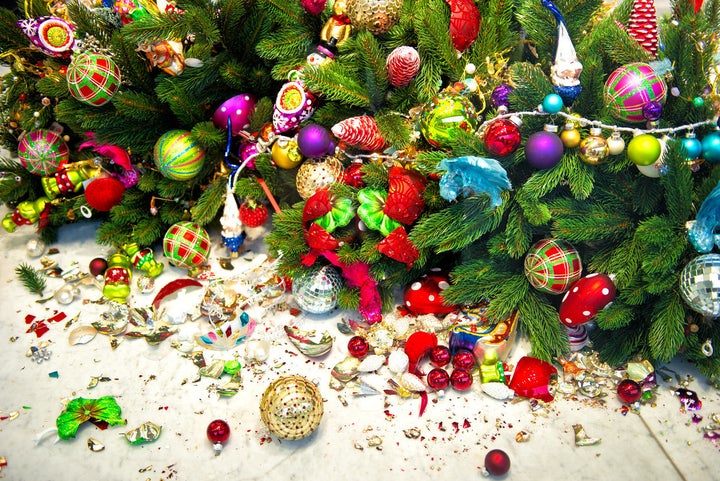 If you're throwing a sizable party, get in touch with a food recovery group in advance so that you can arrange for the organization to pick up the leftovers in a timely manner and bring them to people in need. And, instead of wrapping gifts in garish paper, use old newspaper or shopping bags.
At her home, Civita has come up with a number of other ways to reduce waste over the holidays. She and her kids turn used wrapping paper into holiday cards for the children's teachers. Civita sends her guests home with leftovers and finds ways to repurpose what's left in her fridge. When she brings a dish to a potluck, she always packs it in a reusable container (even if that means having an "awkward" conversation with a host to get it back).
Overall though, Civita isn't dismayed by the amount of waste Americans generate as a whole. She sees the staggering statistics as an opportunity to get people talking about the issue and devise creative solutions.
"Personally, I see it as a really fun challenge," Civita said, "and I kind of geek out."
Before You Go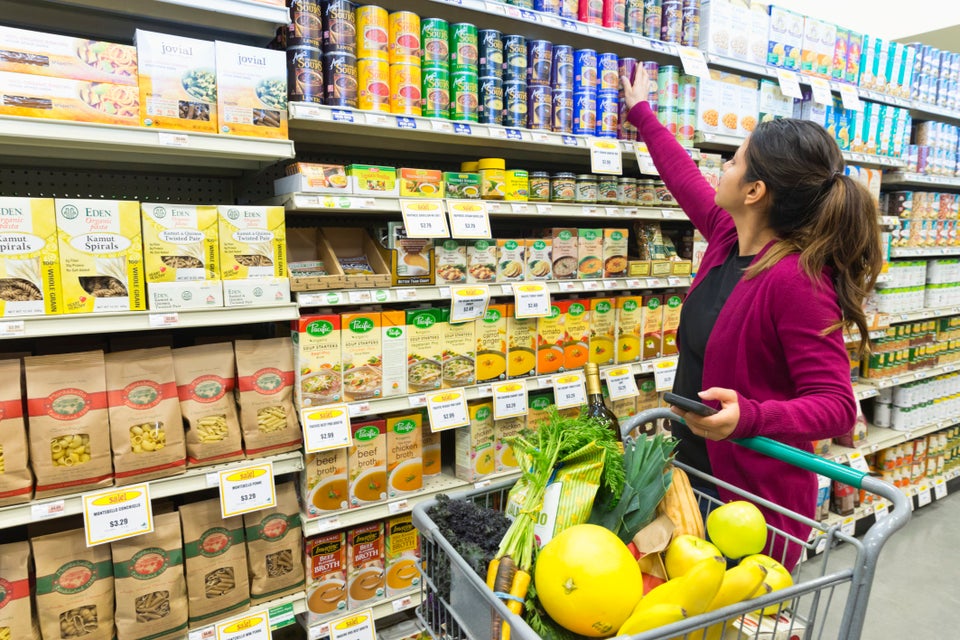 Ways To Waste Less Over The Holidays