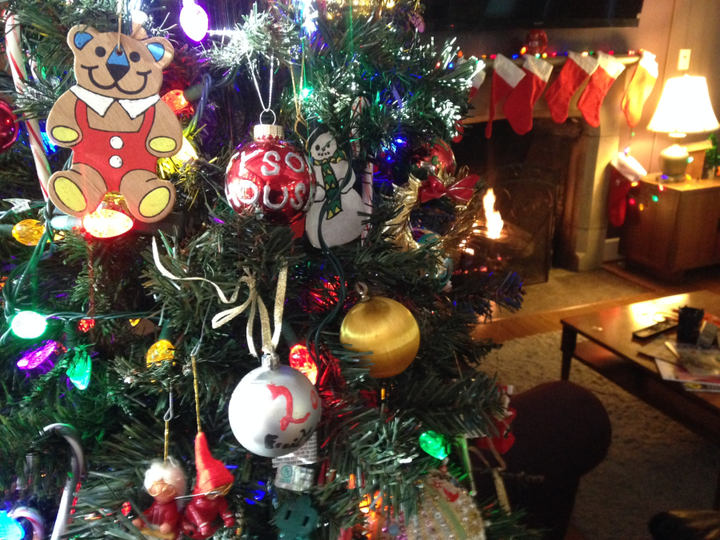 Tyson House, an Episcopal and Lutheran ministry group at the University of Tennessee, wants conservative lawmakers to know that Christmas parties are still happening on campus.
Several local politicians and members of Congress publicly criticized UT's Knoxville campus last week for issuing a set of suggestions to employees about how to make workplace holiday parties welcoming to people of all backgrounds. Lawmakers like Rep. John Duncan (R-Tenn.) were upset the university chose inclusivity over promoting religious symbols associated with Christmas.
But Tyson House -- which advertises itself as a ministry open to people of all gender identities, sexual orientations, ethnicities and religious backgrounds -- said it doesn't feel threatened by the recommendations.
In a letter inviting Duncan and other state lawmakers to a Christmas party held on Sunday, the group wrote: "Please calm down, have a cookie, and know that Christmas is safe and well at the University of Tennessee."
An Open Letter from Tyson House Episcopal and Lutheran Campus Ministry at the University of Tennessee in Knoxville, to the Honorable John Duncan and the State Legislature of Tennessee

Dear Representative Duncan and the entire State Legislature of Tennessee,

We are having a Christmas party this Sunday, December 6 at 6:04pm, and you are invited! Please let us know if you will be coming, so we can make sure to have enough dinner for everyone. Now, of course we know that this is technically Advent, the season of preparation for Christmas and not Christmas itself, but the students will be away over Christmas, so we are having a party. Please calm down, have a cookie, and know that Christmas is safe and well at the University of Tennessee.

Sincerely,
Pastor John Tirro and the students, staff, and faculty worshiping at Tyson House
Duncan's office did not immediately respond to request for comment.
Tirro and other religious leaders on campus also started a letter-writing campaign to the Tennessee legislature to support the school's holiday party guidelines. The letter reads, in part:
We, the undersigned, as Christian clergy, Tennessee taxpayers, and campus ministers at UTK are disappointed and frustrated by the erroneous claims that diversity at the University of Tennessee, particularly religious diversity, poses any threat to the religious freedom of students, faculty, and staff. By offering university departments suggestions on best practices for ensuring that all their faculty and staff, not just the Christians, feel respected during holiday festivities, the Office of Diversity functioned admirably. To suggest that a publicly funded office remain friendly to all employees is not at all extremist.
Students and faculty began circulating their own petitions over the weekend backing the school administration.
"Want to make it more Christian?" the group said in one Facebook post. "Feed the hungry, clothe the poor, protect the weak, work for justice. Peace be with y'all!"
Popular in the Community