Our favorite politically-conscious art collective has struck again.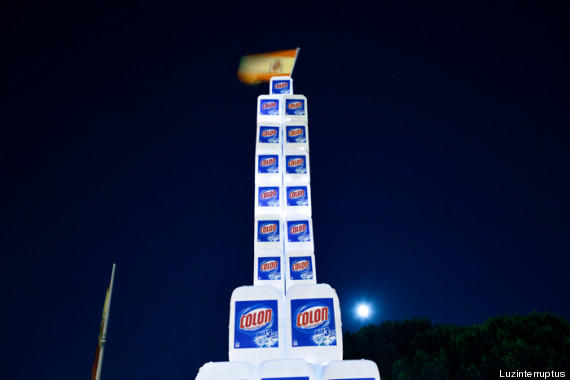 The Madrid-based art group known as Luzinterruptus targeted the former spot of a Christopher Columbus statue in its recent public art intervention, posted to its website last week. Titled "Colón Washes Whiter," the critical installation is comprised of 50 illuminated Colón laundry detergent containers constructed into a towering monument in the middle of the bustling Spanish city.
The piece -- which miraculously lasted in the city square for over a day -- was meant to bring attention to the fact that the block's Columbus monument was curiously moved in 2009 from its original location in the Prado Recoletos Corridor to a slightly more prominent home a few meters away. According to Luzinterruptus, this process cost the state $5.3 million, and was completed in the thick of the global economic crisis of 2009 after the statue had happily resided in its former locale for 34 years.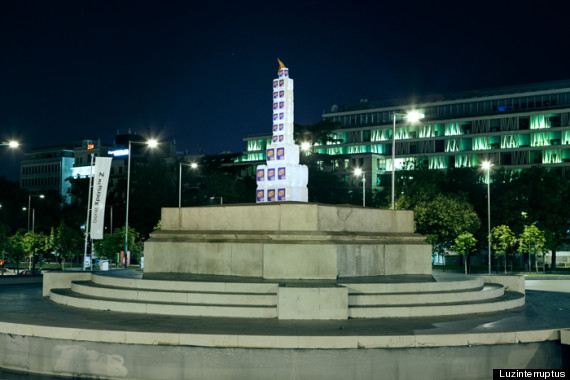 "Thank goodness that [the statue was moved] with the laudable intention that the pedestrians of Madrid would have more space for transit, an excuse which is only slightly credible," the group states on their website. "One only has to stop and look at the disproportionate private use of our public space to see that this cannot not be the real reason."
For those not familiar with the commercial brands of Spain, the tribute is a play on the famous explorer's name -- Colón -- which also happens to be the name of a type of detergent that promises to "wash whiter" than other laundry soaps. Luzinterruptus cleverly pokes fun at Spain's possible use of "dirty money" to move the giant statue, questioning the benefits of relocating a public fixture at exorbitant costs.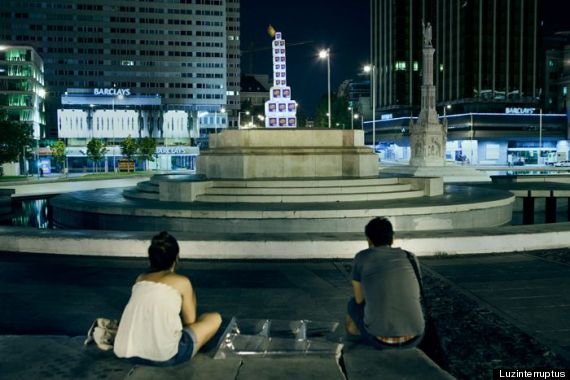 Like the rest of its public art projects, the Colón statue was meant to remain on the empty pedestal until natural forces took it down. In this case, the installation was eventually disassembled by a passerby who used the detergent containers as a bed.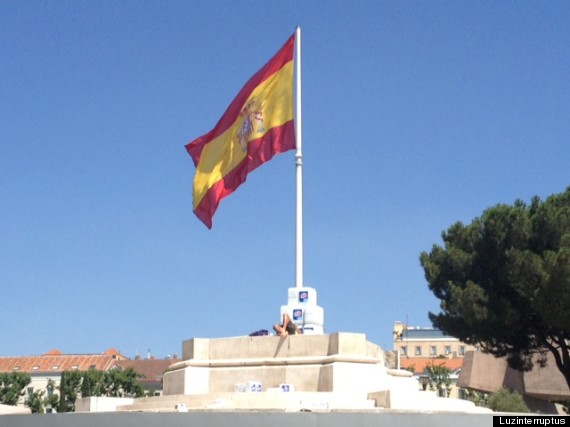 Related
Popular in the Community