Christopher Crist claims that he went into a dentist office to get a few painful teeth pulled. When he walked out, he had none.
The 21-year-old Indiana man, who is autistic, told Fox 59 that his mom sent him to Amazing Family Dental in Indianapolis to get three of his teeth removed. But instead of ending the procedure with three pulled teeth, the dentist kept going, Crist says.
"They pulled every last one of them," he told the station. "I am going to look like a freak now."
He says the gruesome operation began after the dentist gave him some pills to ease the pain of the procedure, WTVR reports. His mother had given him strict instructions to ask that three teeth be pulled. It's unclear when the mixup occurred.
Crist was admitted to a hospital where he's reportedly battling an infection due to the dentistry debacle. He and his mother plan to sue the dentist -- who wasn't named because no legal action has yet been taken -- and have witnesses to back them up.
Sheena Cortez says she was in the exam room adjacent to Crist at the time of the procedure. She said she was in disbelief and that Crist's face "looked scary."
In addition, Fox News tracked down several other people who claimed that the office pulled more teeth than requested. Rose Hill says she visited the office when one tooth was bothering her, yet the dentist pulled her entire bottom row of teeth out.
Reporters were turned away when they visited Amazing Family Dental, and claim that workers there called the police on them.
Support HuffPost
The Stakes Have Never Been Higher
Related
Before You Go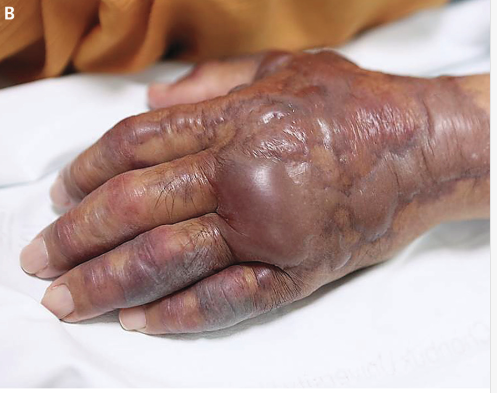 Wild X-Rays And Medical Photos
Popular in the Community