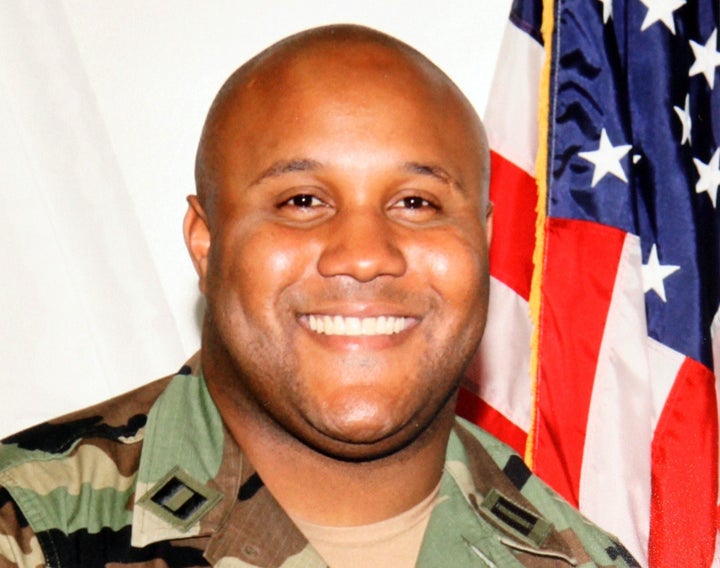 The ballad of Christopher Dorner may have ended Wednesday in a hail of bullets in the snowy California mountains. Or did it?
As the country waits for officials to identify the body found near Big Bear Lake, a resort town outside of Los Angeles, the conspiracy theories that have been swirling about the accused cop-killer's saga have reached a fever pitch.
Gawker pointed out that Dorner's wallet has been reported at three different locations throughout the course of the manhunt: Lindbergh Field, also known as San Diego International Airport; the San Ysidro Port of Entry at the U.S.-Mexico border and the burning cabin.
The site's Cord Jefferson points out that it's possible Dorner had multiple IDs. It's also possible the media misreported the evidence, or, alternatively:
There's the possibility that the wallet skeptics have found the one flaw in a carefully scripted police conspiracy, and that the police made a conscious decision to lie to everyone about finding Dorner's wallet in multiple places, in an effort to...well, it's not clear why the police would do that. General mayhem?
"To some people it suggest that police want to silence Dorner for reasons that are unknown at this moment," host Pakman said.
Other theories center on authorities' call for a media blackout as news spread that Dorner may have been cornered in the remote cabin.
Hastags such as #dorner and #teamdorner soon became a clearinghouse of theories:
Conduct formal investigation w/wthe FBI regarding the recent actions that LAPD took against Christopher Dorner. wh.gov/dVqe #tcot

— Pappa Bear (@SoCalMilitia) February 14, 2013
Food for thought. How do we know #Dormer actually exists? Theoretically, he could be fictional, to allow the US use of drones on civilians.

— Anthony Long (@boneidlestudios) February 14, 2013
Calling all HuffPost superfans!
Sign up for membership to become a founding member and help shape HuffPost's next chapter
BEFORE YOU GO