 An unnamed "senior police source" told the Express, "the thermal imaging cameras the drones use may be our only hope of finding him. On the ground, it's like looking for a needle in a haystack."
When asked if drones had been deployed to search for Dorner, Riverside Police Chief Sergio Diaz told the Express, "we are using all the tools at our disposal."
The Express reports that Customs and Border Patrol spokesman Ralph DeSio confirmed the use of drones in the manhunt, but he later told Salon the opposite.
"Reports that U.S. Customs and Border Protection's unmanned aircraft systems are being used are incorrect," DeSio told Salon. "CBP UAS are not flying in support of the search."
Mashable spoke to LAPD spokesperson Alex Martinez who would not confirm or deny whether his department was using drones to look for Dorner.
"That would tip off any suspect watching media, right?" Martinez said. "So, to answer your question, we're not gonna answer that. Obviously because he has access to media and we're not going to let him know how we're approaching him."
Salon also notes that Dorner would not be the first American hunted by domestic drones. There have been "a handful of instances," including an incident in which police used an unarmed Predator drone to help arrest members of an anti-government North Dakota family.
"Should armed drones actually be authorized to fire on Dorner, then it would be a first, and frankly a terrifying precedent," Limer writes.
As current Guardian columnist and former Salon blogger Glenn Greenwald pointed out previously, there are key differences between what an unarmed surveillance drone can do and what a more conventional law enforcement tool, like a helicopter, can accomplish:
Drones enable a Surveillance State unlike anything we've seen. Because small drones are so much cheaper than police helicopters, many more of them can be deployed at once, ensuring far greater surveillance over a much larger area. Their small size and stealth capability means they can hover without any detection, and they can remain in the air for far longer than police helicopters.
[I]t's far from clear that apprehending Awlaki would have been infeasible, and Dorner poses at least as much risk to Americans as Awlaki did, almost certainly more so.
Before You Go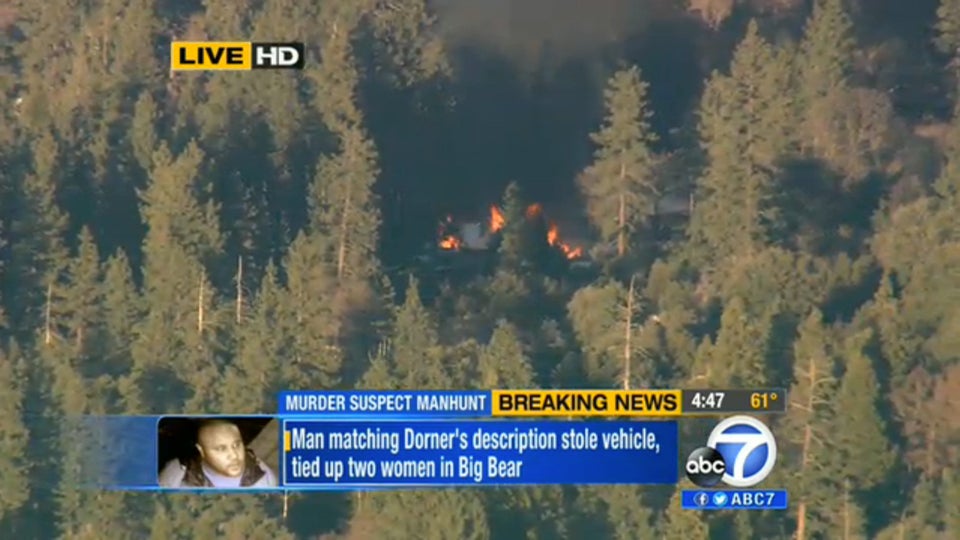 Christopher Dorner Manhunt
Popular in the Community