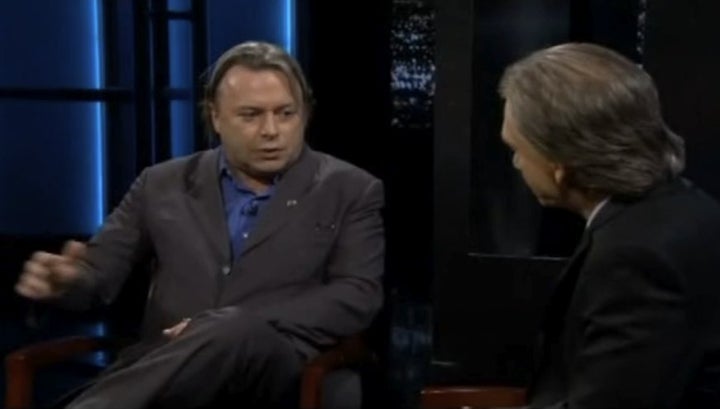 Author and journalist Christopher Hitchens appeared on "Real Time With Bill Maher" Friday and slammed the Catholic church for it's handling of the "rape and torture of children."
Pope Benedict XVI was criticized this week after internal church files showed that in his prior capacity, Cardinal Joseph Ratzinger had ignored multiple letters from Bishops asking him to defrock a Wisconsin priest who abused as many as 200 boys at a school for the deaf. On top of these claims, the church is dealing with a wave of sex abuse allegations in Germany, Benedict's homeland.
Hitchens argued that the church has been complicit in abuse by protecting abusers and shuttling them from parish to parish. As he sees it, the moral church wants "wiggle room" for "the one crime that no one can think about without vomiting."
Hitchens: The only worry [the Pope] had was 'Would this damage the church?' Would it hurt the church--not the children. Now what I want to know is this: what is the attorney general of the state of Wisconsin now going to do? Are we going to say these people are above our law. I appeal to people. I mean, that's what's being asked for. If you're a clergyman, you're not liable to the laws.... Don't let's call it child abuse. It's the rape and torture of children.
Maher observed that there is a "Watergate-like aspect" to the scandal and that it's creeping up the church hierarchy. Although Maher also argued that because the church is a country unto itself, it will not be held accountable. Hitchens brushed aside Maher's concern and pointed out that the Pope is still a civilian when he travels.
Popular in the Community