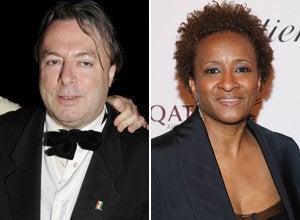 "The president should be squirming in his seat. Not smiling," he said. "The black dyke got it wrong. No one told her the rules."
Rovzar and Yuan note that Hitchens was the "last man (barely) standing" of the evening.
Other highlights of the always amusing NYMag writers' report include an in-Jada's-face interaction with Tom Cruise, a shoe-less Meghan McCain, an allergy-stricken Elizabeth Banks, and several anecdotes on "Gossip Girl" cast members.
Popular in the Community