Co-authored by James J. Berg
Christopher Isherwood (1904-86) was an Anglo-American writer whose novels, memoirs, plays, and diaries span the 20th century, from his modernist beginnings in the late 1920s to his pathbreaking memoirs of the 1970s.
1. Isherwood's best known work is not quite his own.
The latest revival of the musical Cabaret recently closed on Broadway and is headed out on the road. Having seen the likes of Sienna Miller and Emma Stone as the iconic Sally Bowles, this musical drama first appeared on stage in 1966 with a book Joe Masteroff, music by John Kander, and lyrics by Fred Ebb. Cabaret is based on the stage play, I Am a Camera by John Van Druten, which was based on "stories by Christopher Isherwood, " including "Sally Bowles" and "Berlin Diary" from Isherwood's 1938 novel, Goodbye to Berlin. Cabaret ran for nearly three years. It was made into a groundbreaking film by Bob Fosse in 1972 and swept the Academy Awards even though it was up against The Godfather. Perhaps the big winner was Liza Minnelli for Best Actress. Upon seeing the stage play for the first time, Isherwood reportedly said, "I don't recognize my own child." But it sure paid the bills over the years, and he was happy with all of those Oscars.
2. Isherwood one-upped the government by not marrying his long-time partner. Reader, he adopted him.
In the 1970s, Isherwood and his partner, the artist Don Bachardy, were probably the most photographed gay couple in the world. Every new and established photographer who came to Los Angeles wanted a picture. And they posed. David Hockney painted them sitting side by side in the arm chairs in their living room. The thirty-year difference in their ages (Bachardy was 18 and Isherwood 49 when they met in 1953) was scandalous to some. Their friend, the pioneering psychologist Evelyn Hooker, whose research led to the American Psychological Association removing homosexuality as a pathology from the DSM, was sufficiently scandalized that she asked them to move out from her garden apartment because of the appearance of impropriety. Since they could not legally marry, in order to leave Don the house they shared and the royalties from his works, they arranged in the late 1970s for Chris to adopt Don.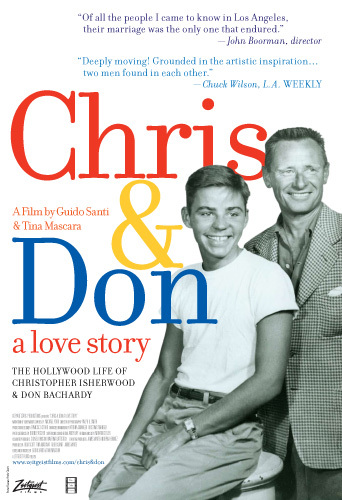 Filmmakers Guido Santi and Tina Mascara made the documentary Chris & Don: A Love Story, which was released in 2007 by Zeitgeist. Their essay about making the film, called "Labor of Love," appears in The American Isherwood.
3. Isherwood moved to the United States with his best friend since childhood, the poet W. H. Auden. They both became American citizens.
Isherwood and Auden landed in New York City in January 1939: Auden took to New York, and New York took to him. Not so for Isherwood. While Auden was all interiors and darkness, Isherwood was outdoors and light. Isherwood took a Greyhound bus to California in the spring and settled in Los Angeles for good, looking for work in screenwriting and for a place to call home. Like many before and after him, Isherwood reinvented himself in LA--as an American, as a writer, and as an out gay man.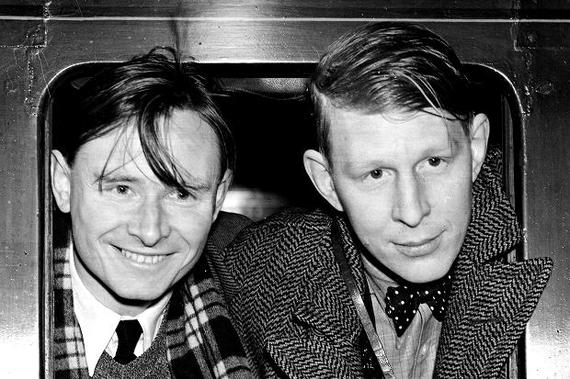 Isherwood's wide smile indicates how much he loved going on new adventures with his fellow-traveler, W.H. Auden.
4. Isherwood was multicultural before multicultural was cool.
Before "multiculturalism" became an educational buzzword in the 1980s, it was a key theme in Isherwood's A Single Man. The novel, which many consider his best, is based loosely on his experience teaching at Cal State L.A. While some of Isherwood's terminology may seem dated, his depiction of minorities in the novel is, ultimately, progressive. Isherwood's treatment of the realities of a 1960s multicultural, multiethnic campus is that it is not a problem to be solved but a matter of fact. (Note: you won't find a multicultural LA in Tom Ford's adaptation of A Single Man.)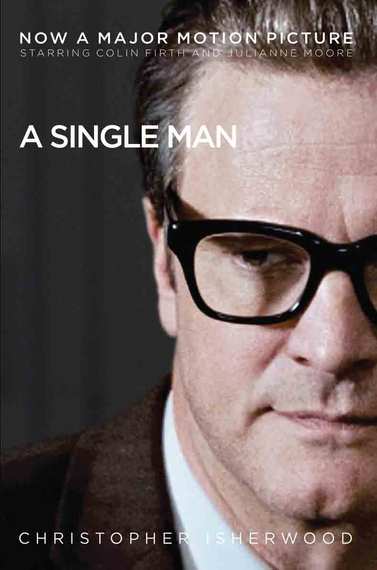 Colin Firth as the pensive George in the reissue of the paperback by the University of Minnesota Press.
5. Isherwood was responsible for getting E. M. Forster's gay novel, Maurice, published in the United States in 1971. Then he gave away the royalties.
When E. M. Forster died in 1970, he left behind a much revised manuscript for the novel Maurice, an unapologetically romantic story that he insisted have a happy ending for its gay couple. Forster allowed his close friends to read the manuscript. Isherwood read it for the first time in 1933, twenty years after it was written, and found it beautiful and revolutionary. Forster hesitated to publish it (if he could get someone to publish it) for fear of embarrassment to his married policeman boyfriend and to his mother, who lived on into her 90s. Forster entrusted Isherwood with the manuscript with instructions to have it published in the United States after his death. Isherwood transferred the advance and all future royalties to the American Academy of Arts and Letters in New York to establish the E. M. Forster Award, which to this day supports British writers visiting the United States. Past winners include Nick Hornby and Jeannette Winterson.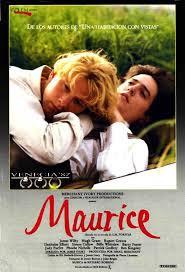 The gay filmmaking team of Merchant-Ivory made a successful adaptation of Maurice in 1987, starring a young Hugh Grant, an uptight James Wilby, and a naked Rupert Graves..
6. Isherwood helped popularize yoga (and Hinduism) in the United States.
Long before the Beatles discovered Eastern religions, Isherwood became a disciple of the Hindu monk, Swami Prabhavananda, the leader of the Vedanta Society of Southern California. He was introduced to the Swami in 1940 by his friends Aldous Huxley and Gerald Heard. Isherwood studied Hindu philosophy, translated sacred texts, and practiced meditation and yoga from 1940 until his death in 1986. He also reviewed books and wrote articles for the Society's newsletter, Vedanta for the Western World. His short story, "The Wishing Tree," is considered a model of the parable form and a key to understanding the Hindu idea of karma.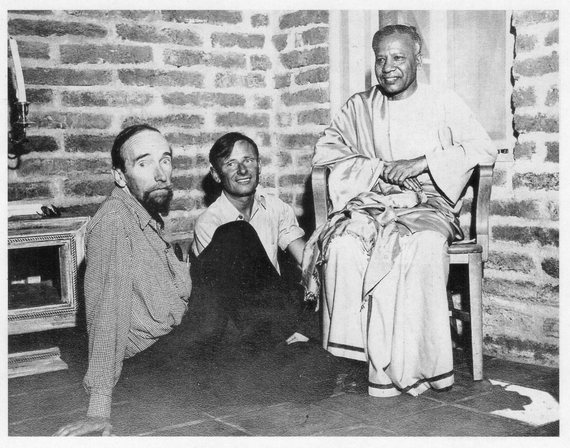 Philosopher Gerald Heard and Isherwood at Swami's feet in the 1940s.
7. Isherwood found a new audience, especially gay readers, through the pulp publishing of the 1950s.
Pulp novels became popular after the Second World War, and readers in small towns all over the country could pick up titles like Satan Was a Lesbian and Sister for Sale for less than a dollar. Legitimate, and even literary, writers also found an audience in that format, and several of Isherwood's novels were successful--lurid covers may have helped sell The World in the Evening and Goodbye to Berlin. Once gay readers around the world found these books, they wrote to the author and frequently received a welcome response. Correspondence with readers became a regular part of Isherwood's routine. He read their poetry and novels, he gave them feedback, and he encouraged their confidences. Sometimes the confidences were accompanied by photographs or fanciful drawings and tales of sexual (mis)adventures.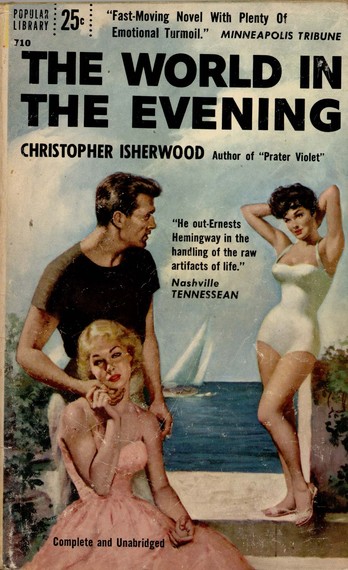 A typical teasing pulp cover from the 1950s.
James J. Berg (College of the Desert) and Chris Freeman (University of Southern California) are the editors of the Lambda Award-winning anthology The Isherwood Century and, most recently, The American Isherwood. On May 14th, Freeman and author Christopher Bram and other guests will host an event at 7pm at the Bureau of General Services--Queer Division at the NYC LGBT Center at 208 W. 13th Street, Room 210, NY, NY 10001. The event is free and open to the public.
Popular in the Community