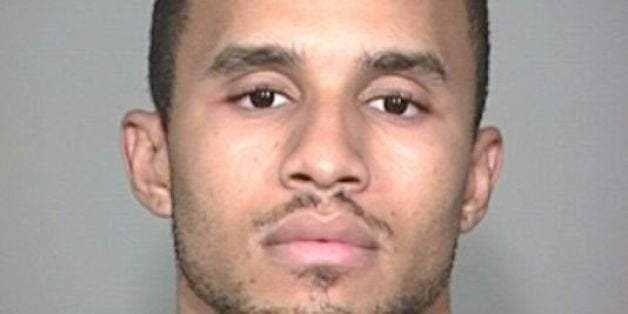 Police are hunting for a U.S. Army Reserve soldier accused of critically wounding his estranged wife outside their children's daycare center Tuesday morning.
Christopher Justice, 33, fired the shots just after his wife, Shirley Justice, dropped off their kids at the center in Indianapolis, Ind., according to USA Today. The suspect is considered armed and dangerous.
WTKR has his description, but notes that anyone who sees him should call 911 immediately.
[Indianapolis Metropolitan Police Department] officers are looking for 33-year-old Christopher Justice. He is African-American, 6'1", 180 lbs., last seen driving a black Ford Fusion (In God We Trust Indiana license plate, UXR 330, with 2014 expiration).
The shooting occurred at about 7:24 a.m. in the parking lot of KinderCare. A daycare worker found 31-year-old Shirley Justice, wounded and still alive. She was transferred to a local hospital, where she remained in critical condition Tuesday evening.
The two were reportedly in a custody battle over their son. A long series of court hearings came to a head last week when a judge awarded custody to Christopher Justice, according to the Indy Star. Court documents revealed that Shirley Justice refused to return the boy after a Valentine's Day visit. Christopher Justice's lawyer was in the process of filing documents that would force her to return the child -- just as the shooting occurred.
There were at least 15 children in the daycare facility at the time. None were injured.
In June 2008, a few weeks after filing for divorce, Shirley Justice went to a domestic violence shelter and filed a complaint saying her husband had physically abused her for the past several months, according to an Indianapolis Metropolitan Police report.

Christopher Justice "stated to her that he would kill her and her daughter if she leaves him," Shirley Justice told police, the report says.
Related
Popular in the Community