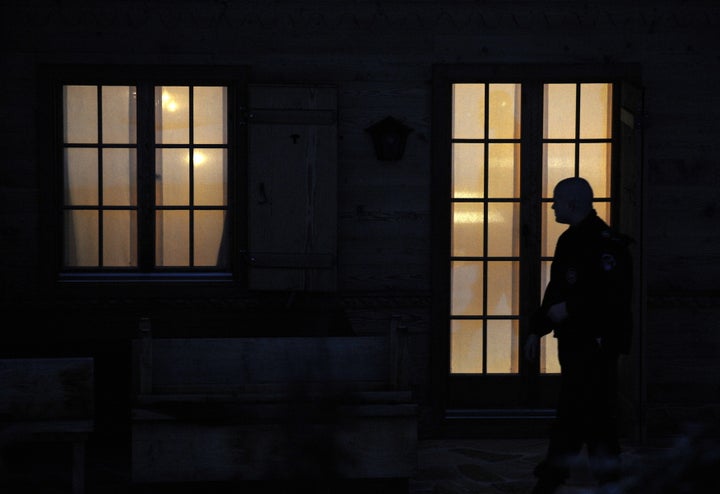 UPDATE: Congressman Chris Lee resigned shortly after subject matter discussed in the following post came to light.
Questions are swirling Wednesday about whether Rep. Chris Lee (R-N.Y.) actually sent shirtless pictures of himself to a woman he supposedly contacted on the "Women Seeking Men" section of Craigslist.
According to Gawker, the 46-year-old married Republican responded to a listing posted last month by a 34-year-old woman looking for "financially & emotionally secure" men who "don't look like toads."
In an email, sent from an account admittedly registered to Lee, someone reportedly replied, claiming to be a 39-year-old, "6ft 190lbs blond/blue," "divorced" "lobbyist."
After a few flirty back-and-forths, the woman told Gawker that Lee sent her a picture of himself, sans shirt.
Asked for comment, Lee's spokesman provided a denial and claimed that the congressman's email account had been hacked.
"The Congressman is happily married," the spokesman told Gawker. "The only time he or his wife posted something online was to sell old furniture when they changed the apartment they keep in DC."
But Gawker doesn't seem entirely convinced about the alleged hacking or about the scope of Lee's Craigslist use.
That could, theoretically, be true. But the evidence suggests otherwise. The emails were sent more than a week before the alleged hack. The shirtless photo--which, according to metadata contained in the picture, was taken in Washington, D.C.---was taken with a Blackberry, the same mobile device that Lee uses, which means the hacker would have also accessed the photos on Lee's phone.
For the entire correspondence and pictures, click over to Gawker.
Popular in the Community