If there's an award for the most random, bizarre, and diverse cameos ever, it should go to Christopher Meloni, no questions asked.
The actor is of course most known as the hot-headed Elliot Stabler from "Law & Order: SVU," as well as his prisoner Chris Keller from HBO's "Oz." He also appeared in "True Blood" as vampire Roman, in "Man of Steel" as Col. Nathan Hardy, and he was ditched by Julia Roberts in "Runaway Bride." Those, however, are just the tip of the iceberg of Meloni's eccentric characters.
But wait, we're not done yet. Even if you claim to know all of Meloni's onscreen roles, you might not remember his voice work in an old ABC sitcom. Think back to the early '90s to the animatronic show "Dinosaurs," the one with the baby dino screaming "Not the mama." Meloni was the voice of Spike, the leather jacket-wearing troublemaker who was friends with Robbie.
Watch a clip of Spike (on the left with the headband) above and enjoy the bizarre, yet delightful confusion of trying to imagine Meloni speaking in slang as a rebellious teenage dinosaur. Now go have a Meloni marathon; you're welcome.
Before You Go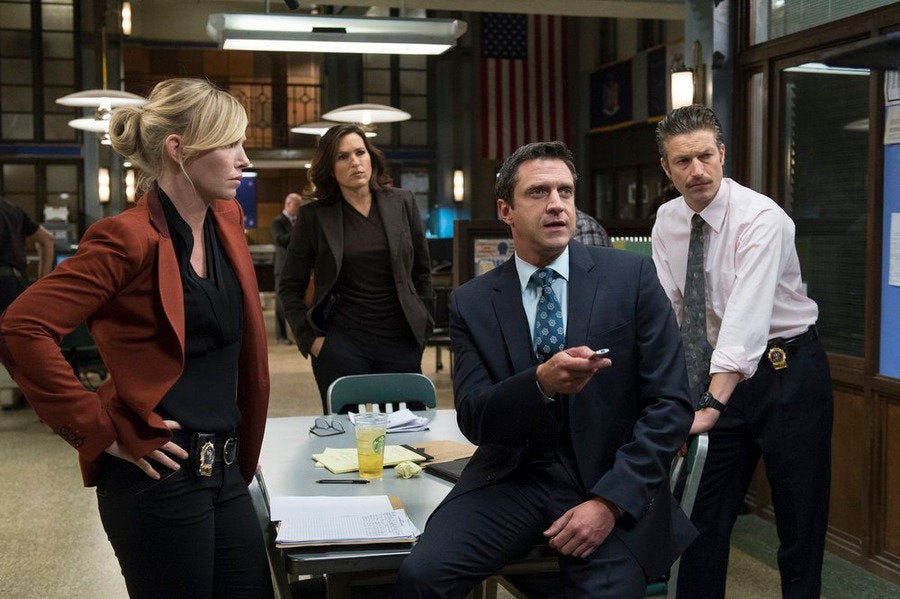 'Law and Order: SVU'
Popular in the Community