Friends, relatives and supporters of the family of Channon Christian and Christopher Newsom are marking the sixth anniversary of the young couple's deaths with their first public memorials in Tennessee.
"Until this year [the] memorial service has been contained to family and real close friends. This year they had a couple of phone calls and they were wanting to open it up to the public with what's all going on with the court cases and everything," Gary Christian, the father of Channon, told Knoxville's WATE on Friday.
Despite the passing of six years, the crimes continue to hang over the family like a toxic cloud.
Newsom, 23, and Christian, 21, had been dating for about two months when they decided to go out the night of Jan 6, 2007 -- a night later reconstructed by the authorities, court documents and media reports. The couple had planned to catch a movie and visit friends.
Christian had graduated from Farragut High School and was a senior sociology major at the University of Tennessee. Newsom was a 2002 graduate of Halls High School and a member of the Red Devils baseball team.
On Jan. 7, it was discovered that neither Newsom nor Christian had returned to their respective residences. Concerned, their families contacted police and reported the pair missing. As police began to investigate the circumstances of their disappearances, they were notified that a railroad worker had discovered Newsom's body near some railroad tracks in Knoxville, Tenn. Christian, however, was nowhere to be found.
The following day, police obtained records from Christian's cell phone carrier. Using this information, investigators were able to trace her phone to a location on Chipman Street, not far from where Newsom's body was found. There, authorities found Christian's silver 2005 Toyota 4-Runner, but she was not with the vehicle.
Authorities impounded Christian's vehicle and a latent print examiner discovered a fingerprint inside the car that did not match the couple. Investigators entered the print into their database and were able to link it to Lemaricus Devall "Slim" Davidson, a then 25-year-old resident of 2316 Chipman Street.
Police obtained a search warrant and went to search for clues at Davidson's apartment. Davidson was not home at the time the warrant was executed. Investigators began a thorough search and were not on the scene long before they found Christian's body inside a kitchen trash can.
While crime scene technicians processed the house, investigators traced Davidson to an empty house in Knoxville. Shortly after Davidson's arrest, authorities arrested Eric DeWayne Boyd, then 34, in Knoxville, and George Geovonni Thomas, then 27; Vanessa Coleman, then 18; and Davidson's brother, Letalvis Cobbins, then 24, in Lebanon, Ky.
Investigators then began to piece together what transpired on the night of Jan. 6 and the morning of Jan. 7, 2007.
CASE PHOTOS: (Article Continues Below)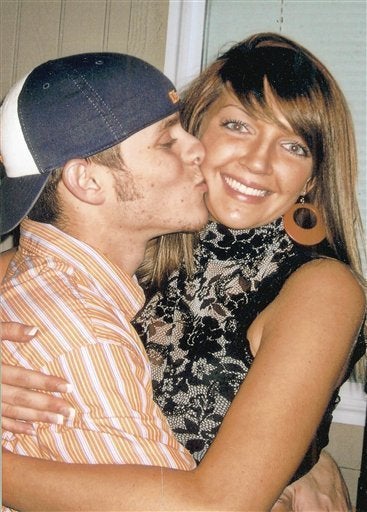 Christopher Newsom And Channon Christian Murders
Authorities ultimately determined that Newsom and Christian had dined at a local restaurant on the night of Jan. 6. Afterward, Christian spoke briefly with her mother and told her that she and Newsom were planning to visit a friend's house to watch a movie. Sometime after that call took place, Christian and Newsom were abducted from an apartment complex parking lot. Over the course of the next several hours, the pair was beaten, raped, tortured and murdered.
According to later court testimony by Knox County Acting Medical Examiner Dr. Darinka Mileusnic-Polchan, Newsom had been repeatedly sodomized with an object. His limbs were bound, he was gagged and blindfolded. At some point in the early morning hours of Jan. 7, 2007, Newsom was dragged outside to a set of nearby railroad tracks, where he was shot execution-style, in the back of his head, neck and back. His body was then set ablaze, Mileusnic-Polchan testified.
The medical examiner said Christian's last few hours on earth were also horrific and unthinkable.
The young woman, he said, was tortured for several hours and sustained injuries to her mouth, anus and vagina. She had been beaten about the head with an unknown object and raped. Afterward, bleach was poured over Christian's body and down her throat, in an apparent attempt to destroy DNA evidence. She was, an autopsy indicated, alive while the torture and degradations occurred. Christian was then hog-tied and covered with several bags before she was placed in a disposal bin, where she slowly suffocated to death, Mileusnic-Polchan testified.
In the wake of the murders, a Knox County Grand Jury handed down multiple indictments in the case.
Davidson, Cobbins and Thomas were indicted on 16 counts of felony murder growing out of rape, robbery, kidnapping and theft, two counts of premeditated murder, two counts of especially aggravated robbery, four counts of especially aggravated kidnapping, 20 counts of aggravated rape and two counts of theft.
Coleman was indicted on 12 counts of felony murder growing out of rape, robbery, kidnapping and theft, one count of premeditated murder (Christian), one count of especially aggravated robbery (Newsom), four counts of especially aggravated kidnapping, 20 counts of aggravated rape and two counts of theft.
Boyd was charged federally with being an accessory after the fact in a carjacking. He was not listed in the indictment.
READ THE INDICTMENT: (Article Continues Below)

In April 2008, Boyd was found guilty in federal court of being an accessory to a fatal carjacking and for failing to report the location of a known fugitive. Boyd was sentenced to 18 years in federal prison for his crimes. He is incarcerated at the medium-security Federal Correctional Institution, Beckley, in West Virginia.
Roughly 16 months later, in August 2009, Cobbins was found guilty in the murders of Newsom and Christian, but was acquitted of Newsom's rape. Cobbins was sentenced to life without the possibility of parole. He is serving his sentence at the Riverbend Maximum Security Institution in Nashville, Tenn.
On October 28, 2009, Davidson was found guilty in the murders, but not guilty on three counts of the aggravated rape of Newsom. He was, however, found guilty of facilitation of rape. Davidson was sentenced to death. He is incarcerated at the Riverbend Maximum Security Institution in Nashville.
Thomas was found guilty of felony murder and premeditated murder in December 2009. He was sentenced to life in prison without the possibility of parole. He is incarcerated in Nashville at the Charles Bass Correctional Complex.
The last defendant, Coleman, was acquitted of first degree murder but found guilty on lesser charges. She was sentenced to 53 years behind bars. Coleman is serving her sentence at the Tennessee Prison for Women in Nashville, the primary facility for female felons in the state.
All of the defendants, with the exception of Boyd, appealed their convictions. It was during this time that it was revealed that the presiding judge had admitted to a drug addiction. He was subsequently disbarred and motions were filed to grant retrials for Cobbins, Davidson, Thomas and Coleman. In May 2012, the Tennessee Supreme Court vacated the motions and the state convictions were permitted to stand. Despite the decision, three of the male defendants continue to seek retrials.
"After six years we still don't have justice for those kids," Newsom's father, Hugh Newsom, told WATE, in regard to the possibility of retrials.
"We haven't had a life in six years," Newsom added.
A public memorial for Christian will be held at 5:30 p.m. Monday, at Highland West Memorial Park in West Knoxville, where she was laid to rest. A similar memorial was held for Newsom on Sunday.
Christian's mother, Deena Christian, did not immediately respond to a request for comment from The Huffington Post on Monday.
Speaking with WATE, the families said the memorial gatherings give them strength.
"We just need the communities support, continuing support," Hugh Newsom said. "We've had it, but we still need it. Undoubtedly we are not through with the process yet."
Related
Before You Go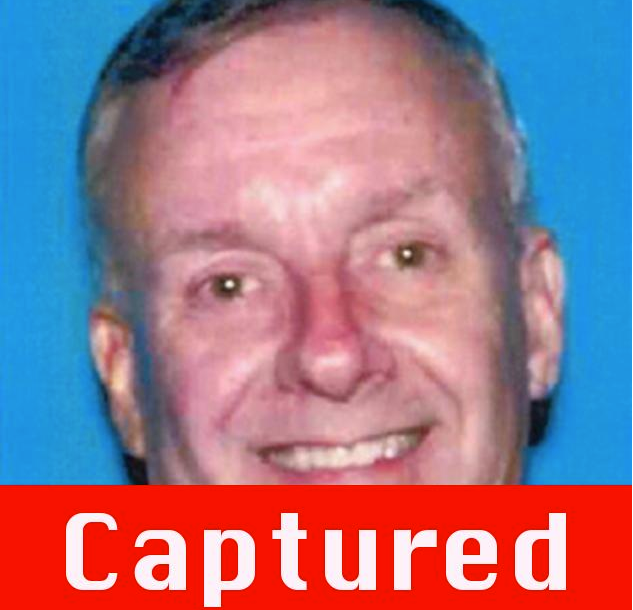 FBI's Ten Most Wanted
Popular in the Community