When we last left Bruce Wayne, he was a debonaire aristocrat in the prime of his life. He had just defeated the Joker, was in prime physical shape and had restored order to Gotham's night. So as disconcerting as it may be, don't be surprised to find a much more brittle Dark Knight when you see him next.
While next summer's sequel will hit big screens four years after "The Dark Knight" bowed in 2008, director Christopher Nolan revealed the film will double that in time passed between movies, and will provide a definite finale to the storyline he began with, fittingly, "Batman Begins."
"It's really all about finishing Batman and Bruce Wayne's story," he told Empire Magazine. "We left him in a very precarious place. Perhaps surprisingly for some people, our story picks up quite a bit later, eight years after 'The Dark Knight.' So he's an older Bruce Wayne; he's not in a great state."
The villain, this time, will be Bane. We've seen plenty of photos of the Tom Hardy-portrayed freak of nature, with his bulging muscles and mask that provides life-sustaining gasses. In the comics lore, Bane breaks Batman's back, and we've seen plenty of indication that some massive brawling will go down. In fact, an all out, hand-to-hand rumble was filmed earlier this month in New York City, and as Hardy told Empire, it's going to feature some dirty grappling.
"It's not about fighting. It's about carnage," Hardy said. "The style is heavy-handed, heavy-footed, it's nasty. Anything from small-joint manipulation to crushing skulls, crushing rib cages, stamping on shins and knees and necks and collarbones and snapping heads off and tearing his fists through chests, ripping out spinal columns. He is a terrorist in mentality as well as brutal action."
Hardy certainly has the background to make it happen; he starred as a brutal brawler in the film "Bronson," and in the recent MMA movie, "Warrior."
Before You Go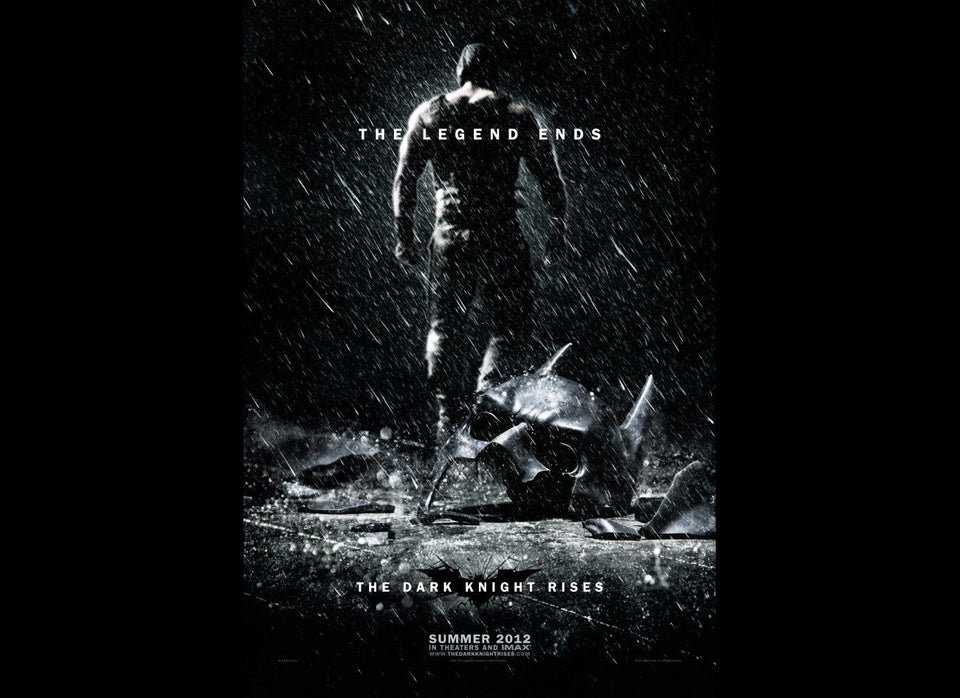 'The Dark Knight Rises' Set Photo Spoilers: Batman, Bane Battle (PHOTOS, VIDEO)
Popular in the Community