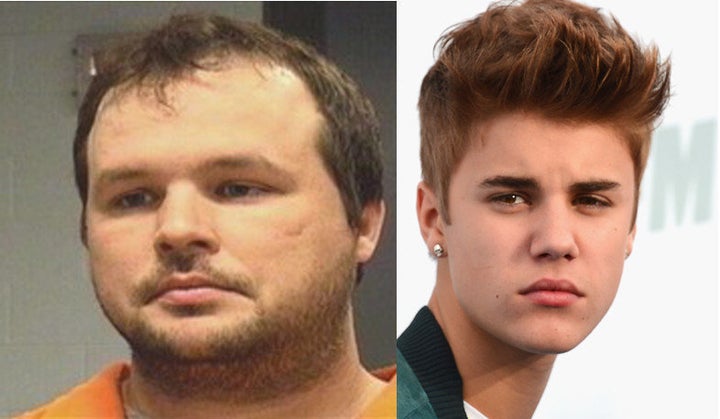 Federal authorities have indicted a Florida man for allegedly posing as Justin Bieber online, promising young girls backstage passes and free tickets in exchange for sexually explicit images and videos of themselves.
In April, the U.S. Sate Attorney of the Middle District of Alabama charged Gunn with two counts of production of child pornography, three counts of interstate extortion, and three counts of possession of child pornography.
Between October 2009 and March 2011, Gunn allegedly preyed upon girls ages 9 to 16 throughout the U.S. and internationally.
Authorities traced "Mileke's" IP address back to Gunn's residence and seized his computer. Upon review, investigators found that Gunn used two methods to blackmail girls online and solicit child pornography.
In one, referred to as the "The Justin Bieber Ruse," Gunn reportedly pretended to be the pop singer, using screenames like Justin Babin, justinqazabc123, and surprise.suprise1. Once his victims were convinced he was indeed Bieber, he would promise them fan-related benefits like tickets and passes if they would send him videos or photos of themselves topless, according to the report.
In his other scheme, which officials are calling "The New Kid Ruse," Gunn would reportedly pose as a young boy new in town looking for friends. He'd befriend girls online, gain their trust, and then ask for personal information like bra size and sexual history, officials report.
Officials report that he would then ask for a topless photo: if the girls refused, he would threaten to send their intimate chat to their school principal or post it on Facebook.
For those who supplied him with a topless photo, he would allegedly ask for fully naked shots or even videos of them performing particular sexual acts. If they refused, he reportedly threatened to publish their original topless photos on the Internet.
Need a palate cleanser? Check out the real Justin Bieber:
PHOTO GALLERY
Justin Bieber's Many Looks Through The Years
Calling all HuffPost superfans!
Sign up for membership to become a founding member and help shape HuffPost's next chapter
BEFORE YOU GO